Anna Goldfarb started her blog Shmitten Kitten in 2008 after years of working odd jobs and dating odd men. The New Jersey native led what she describes as a "sheltered life" growing up and didn't come out of her shell until her late 20s when, living in Philadelphia, she met her best friend Jenna. With Jenna at her side, Goldfarb started hitting the bar scene in Philly and chronicling her dating life in her blog. She zeroed in on specific behaviors that were instant signs that this relationship was a non-starter (Anna even has a column on her blog called "Things In His House That Make Me Sad.")
All this time spent at a laptop and working from home meant that Anna's style was comfortable, which she says is "all the better for hunching over a keyboard." Her closet is full of hoodies, jersey pants and dresses with empire waists. This is a gal who never wears heels, and prefers black to color.
Working from home wasn't the only thing influencing her style: there was also her height. The 6'1" author has curves for days -- we're talking a Joan Holloway va-va-voom -- that she was hiding under yoga pants! We had to pull her out of her clothing coma and teach her how to show off her shape: namely, emphasize her waist, embrace her height and show off her décolletage. We hit up stores with "tall" sections (hello, Ann Taylor and Banana Republic!) to find pieces that were right for her. With a book deal in the works (her book "Clearly I Didn't Think This Through" comes out November 6th and is available for pre-order now) and a promotional tour on the horizon, we got Goldfarb all gussied up and even convinced her to wear heels. And guess what? She liked it.
As she left the photo shoot she told us that this was only the second time she's ever worn heels in her life. "I came in like a style refugee and I'm leaving a glamorous convert." Mission accomplished.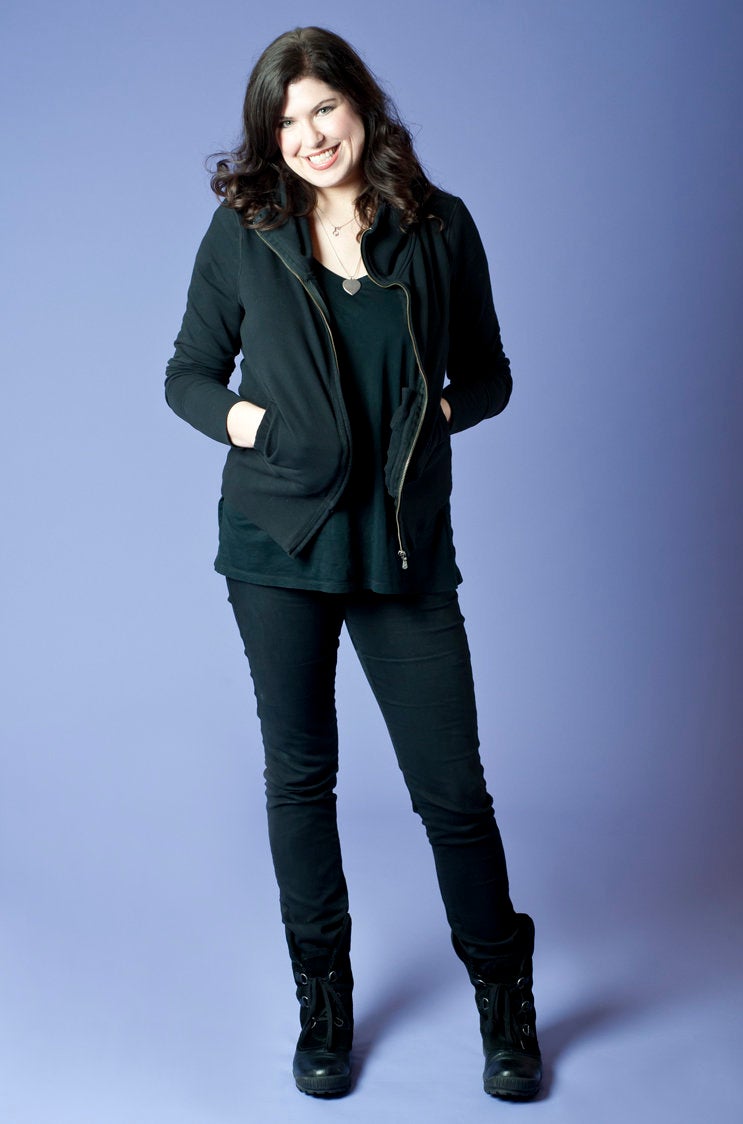 Style Makeover: Anna Goldfarb