A woman can be heard screaming during a video that shows her getting her face smashed into a police car during her Aug. 10 arrest for alleged DUI.
State Attorney Willie Meggs called the footage "very disturbing."
"I am extremely upset," Meggs told the Democrat. "This is a very disturbing situation to me, and I'm dealing with it."
A spokesperson for the Tallahassee Police Department did not immediately respond to a request for comment from The Huffington Post. The Democrat reports that there is an internal investigation underway.
WTSP reports that West, who was arrested on DUI and battery on a law-enforcement officer charges, was treated for "a broken orbital bone, along with a swollen eye, bloody nose and cuts to her arms and legs," that came as a result of the arrest.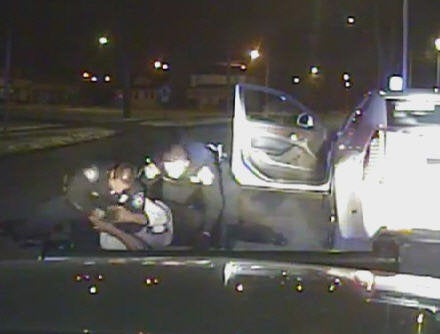 Police Brutality Incidents
Popular in the Community