A suspect is in custody after multiple people were stabbed at a workplace in an industrial park in Tallahassee, Florida, on Wednesday morning, police said.
Tallahassee police responded to a reported stabbing at Dyke Industries around 8:30 a.m. and discovered numerous victims, a police spokesperson told HuffPost. The victims were provided immediate medical attention, police said.
Tallahassee Memorial HealthCare said in a statement that it had received five people from the incident and was evaluating their conditions. The hospital initially reported receiving six patients.
"One patient is in serious condition; two patients are in fair condition; and two patients are in good condition," a hospital spokesperson told HuffPost.
All five patients are expected to survive, Tallahassee Police Department interim Chief Steven Outlaw said at a press conference Wednesday afternoon.
The suspect has been identified as 41-year-old Antwann Demetris Brown, an employee at Dyke Industries, police said.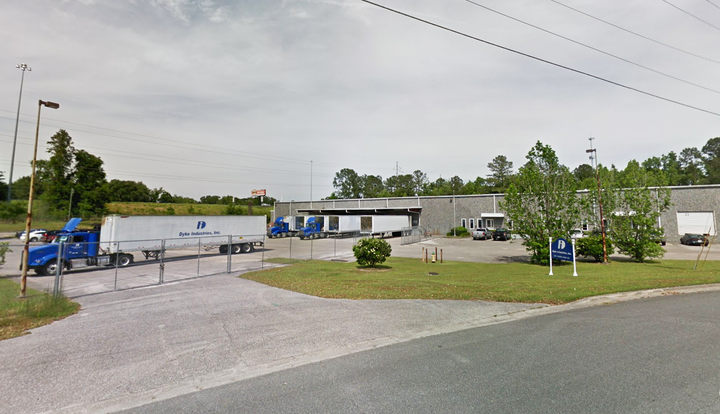 Brown began stabbing people inside Dyke Industries after engaging in "some kind of verbal dispute" shortly after he arrived at work, police said. He reportedly clocked in around 8 a.m. and then clocked out about 20 minutes later following the dispute.
Police received a call at 8:33 a.m. of a reported stabbing at Dyke Industries. Brown, using a folding knife, appeared to target certain people in his attack, police said.
Some Dyke Industries employees "armed themselves with whatever they could" during the attack and were able to hold the suspect at bay for a period of time before police officers arrived, Outlaw said.
Police apprehended Brown outside about a block away from the building shortly after arriving on the scene at 8:37 a.m.
Investigators were interviewing Brown and still working to determine a motive for the attack as of Wednesday afternoon. Brown has been an employee at Dyke Industries for approximately 3 1/2 months, police said.
Neither the suspect nor the apprehending officers were injured during the incident.
Several police officers were attending a memorial service for the Sept. 11, 2001, terrorist attacks when they received word of the stabbing incident, Outlaw said. The attack appears to be unrelated to the 9/11 anniversary, he added.
Dyke Industries manufactures residential and commercial building materials, including doors and windows, and has 15 distribution outlets nationwide, according to its website.
The Tallahassee Democrat interviewed a woman who said her husband was one of the victims. Marquitta Campbell said she was on the phone with her husband, Bobby Riggins Jr., who was visiting Dyke Industries for a job interview, when she heard a commotion.
"The next thing I know, he said, 'Baby, I've been stabbed five times,'" Campbell told The Democrat. "'I've been stabbed.'"
This is a developing story. Check back for updates.
Andy Campbell and Nina Golgowski contributed reporting.
REAL LIFE. REAL NEWS. REAL VOICES.
Help us tell more of the stories that matter from voices that too often remain unheard.
BEFORE YOU GO