Thousands of people gathered in a Japanese city over the weekend to bid farewell to a beloved local icon: a cat named Tama who served as stationmaster of a rural railway station for almost a decade.
The calico cat has been credited with saving the struggling station, and its railway line, from financial collapse.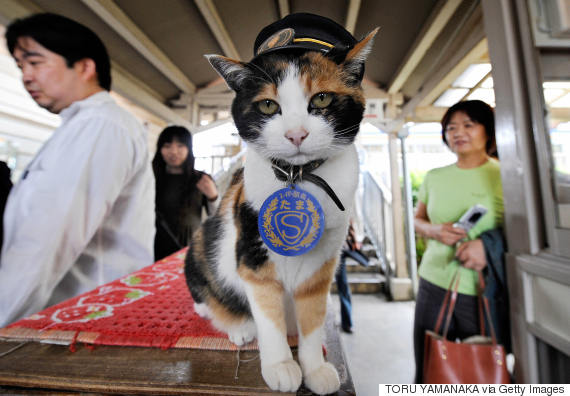 Tama in 2008.
Tama's road to glory began in 2007 when she was appointed honorary stationmaster at the unmanned Kishi station in rural Wakayama prefecture. Tama, who had been a stray who hung around the station, was the first cat in the world to hold such a position.
According to the Associated Press, the Wakayama Electric Railway had been almost bankrupt at the time of Tama's appointment, and the Kishi station had let go of all its staff. The president of the railway, Mitsunobu Kojima, told the news outlet that appointing Tama as stationmaster had initially just been an excuse to keep the cat at the station.
"But she was really doing her job," he said.
Tama, wearing a custom-made stationmaster's cap and cape, would sit at the station's ticket gate "greeting" passengers.
She soon attracted tourists from across Japan and around the world who flocked to the station to see her at work.
Kojima says the cat's popularity helped pull the railway line out of debt. The cat is said to have contributed an estimated 1.1 billion yen ($8.9 million) to the local economy.
"Tama-chan really emerged like a savior," Kojima said in a speech delivered at the cat's funeral. "It was truly my honor to have been able to work with her."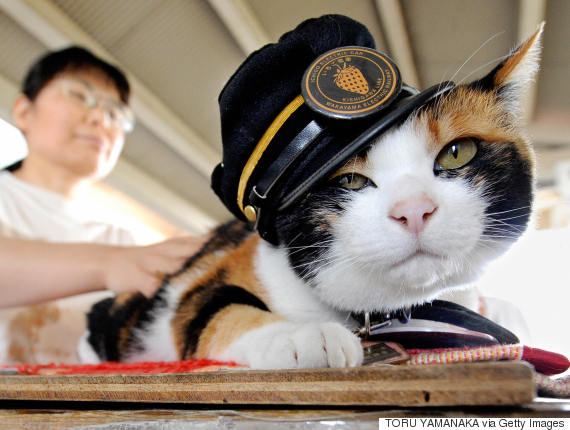 Tama in 2008.
Tama died on June 22 at the age of 16 (or about 80 in human years).
On Sunday, an estimated 3,000 people attended her funeral, held at Kishi station. Mourners reportedly brought flowers and tins of tuna to honor the late stationmaster.
During the Shinto-style ceremony, Tama was elevated to the status of goddess. Followers of the Shinto religion honor many gods, including animal deities.
The AP says Tama will be enshrined at a nearby cat shrine in July.
In a message of condolence, Yoshinobu Nisaka, the governor of Wakayama, expressed his sadness at the cat's death. He called Tama a "superstar of tourism," according to The Guardian, adding: "I express my deep sorrow and great gratitude."
In her lifetime, Tama was promoted from stationmaster to "ultra-stationmaster," and then to vice president of the rail company. On Sunday, she was posthumously given a new title: honorable eternal stationmaster.
Tama will reportedly be succeeded by another calico cat named Nitama, or "Tama II."
Before You Go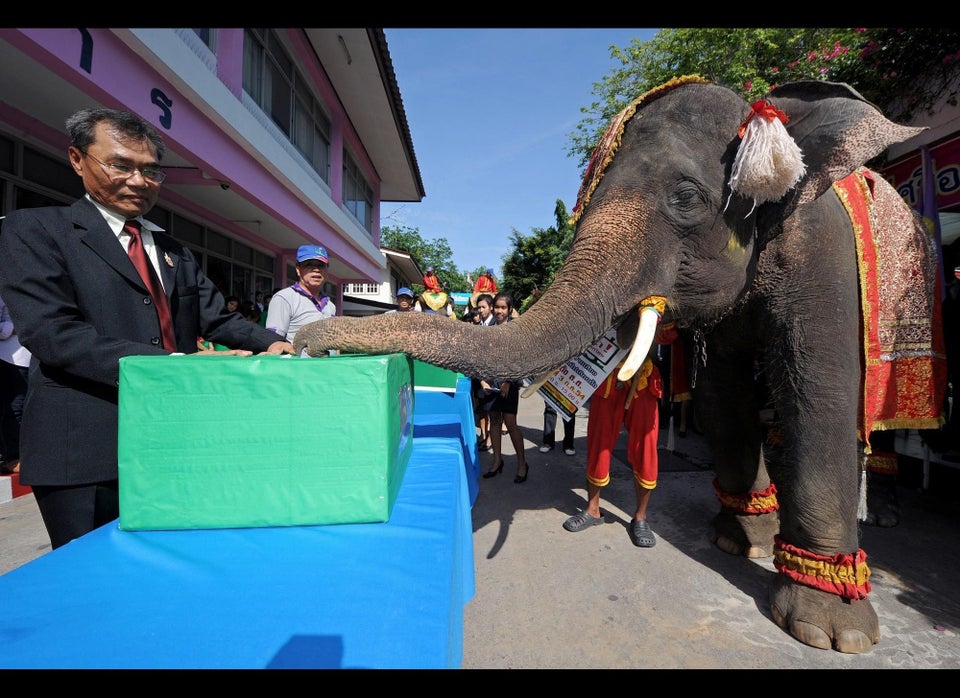 Animals In The News
Popular in the Community