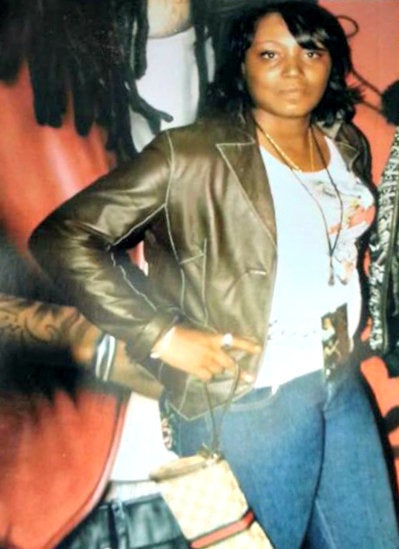 Tamala Wells of Detroit has been missing for three years, and friends and family are desperate to find her. But the father of Wells' daughter says her disappearance has left him with one less annoyance in his life.
In an interview last week with The Huffington Post, Rickey Tennant denied any involvement in Wells' disappearance, but he didn't deny how he feels about the mother of his 9-year-old child -- or about the child herself.
"She gives me a headache," Tennant, 58, said of his daughter. "[Wells] used to give me a headache, but I dealt with it, and I'm looking at it right now as 'one headache is better than two headaches.'"
Donna Wells-Davis, the missing woman's mother, is not shocked by Tennant's statements. Rather, she's all but certain that Tennant knows something about her daughter's unsolved disappearance.
"He knows way more than he's telling us," she told HuffPost. "I try not to point fingers because I don't know for sure, but it just doesn't smell right."
Police questioned Tennant after Wells' 2012 disappearance, but he is not considered a suspect.
"He cooperated with us," a police spokeswoman told HuffPost. She said there have been no developments in the case, and  there are no suspects or persons of interest.
Nevertheless, Tennant claims police are not being upfront about their suspicions. He says he feels as though he's under a microscope.
"The police harassed me," he said. "About two years ago, some new detectives had the case. I went down there and said, '[The] only reason why I ain't been down here to talk to you people is because y'all trying to put this stuff on me."
Tennant, who is retired, has said little to the press since Wells disappeared on August 6, 2012. Now, however, he's lashing out at Wells-Davis, accusing her of fingering him in her daughter's disappearance.
"I hate her with a passion," he said. "Yes, I do. She's making me look like a villain."
Tennant acknowledges that he has a criminal record, and that at one point he served two and a half years in prison for breaking and entering.
He says he took a lie detector test after Wells' disappearance.
"[The cops] said I failed one, but I believe I didn't," he said. "I talked to a lawyer, and the lawyer told me they can ask you questions a certain way and you can fail it. And I smoked marijuana, and they say if you smoke marijuana you can fail the test. But I wasn't scared or nervous about nothing, because I ain't did nothing."
"If I did something, I think I would be in jail by now," he went on.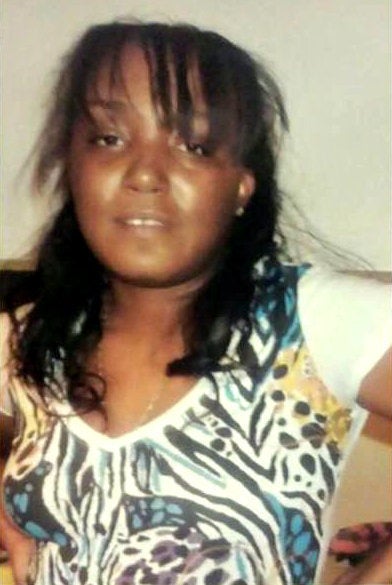 Wells-Davis said she learned of her daughter's disappearance on Aug. 7, 2012, when she received a phone call from her granddaughter, who was then 6 years old.
The little girl said that her mom, then 33, had gone out the previous night and never returned.
"She said, 'Grandma, my mom didn't come home last night,'" Wells-Davis said. "Rickey wouldn't get on the phone with me. I was only able to speak with my granddaughter. I just couldn't make sense of why he would have his 6-year-old talk to me on the phone and he wouldn't. So I told my husband I needed to throw some things in a bag and head down there."
That phone call took Wells-Davis from her home in Florida to her daughter's Detroit residence.
"I went straight to Tamala's house," she said. "Rickey said she had left home on August 6, around 9:30 p.m. He said she was going to take care of business. Who goes to take care of business at 9:30 at night unless it's something that's not right? And my whole thing with that is, that's not Tamala at all."
Tennant claims Wells was acting strangely prior to her disappearance.
"We was talking and she said something about, she was going to pay me back," he said.
Tennant says he has no idea what Wells was talking about, and that he left shortly thereafter to pick up his daughter, who was playing with friends down the street from their house.
"We was on our way back home [and] she rode right by us in my white [Pontiac] Grand Prix," Tennant said.
He claims that was the last time he saw his girlfriend.
Wells-Davis says she canvassed the area for clues and then went to the Detroit Police Department to speak with detectives. It was a meeting that she claims to remember vividly.
"They sat there with their hands on the back of their head and never even wrote down my name," she said. "My family was raised in the city of Detroit. That's our heritage. And you telling me I can't get help?"
Detroit police would not comment further on the case to HuffPost, citing the ongoing investigation.
Wells-Davis and Tennant remember the missing woman very differently.
Wells is the oldest of Wells-Davis' six children, with four younger brothers and a younger sister. After high school, she attended nursing school, and upon graduation she went into the home health care field. She is a mother of two children -- a daughter, now 9, and a son, now 19. According to her mom, Wells is a social butterfly who gets along with everyone.
"She's just a loving person and a joy to be around," said her mom. "When she walks into a room, you know you are going to have a fun time. That's the type of energy she brings when she shows up."
Wells' outgoing personality, and the fact that she'd been making vacation plans with her mother at the time she vanished, make her sudden disappearance all the more baffling, her mom said.
Tennant, on the other hand, says he was with Wells for 17 years and knows her "better than her mother do."
"She was a good-hearted girl, but... after we had the baby she changed and was a different lady," he said. "I could tell you so much stuff it's ridiculous, and you will say, 'Wow, you put up with all of that?' She used to use the baby against me to do the things she [wanted] to do. But me and Tamala -- we might have argued and everything, but we loved each other real, real, real bad. I would never do nothing to hurt her. I'm not a violent person. I deal with the situation."
Tennant said that when Wells first went missing, he "never told the police none of these things."
"I didn't want them to think that I'm trying to put bad stuff on her," he said. "I told the baby, 'Don't say nothing bad about your mama -- don't tell them nothing.'"
Tennant and Wells-Davis agree on one thing: The mystery deepened when the Pontiac Wells had supposedly been driving was found abandoned just a few blocks from her home. Authorities have not disclosed what, if anything, was found inside the vehicle, but Tennant claims he knows.
"The day after [she disappeared], I put the word out that she was missing," he said. "And then a guy called me on the phone and told me where my car was at in the old neighborhood. We found the car, and there was a pair of pants and a shirt in the car. I got a theory. I think somebody over in the old neighborhood knows something."
The discovery of the vehicle prompted additional searches for the missing woman by her family and friends.
"I called in my own people to help me go door to door, [and] search vacant houses, garbage dumps and the morgue," Wells-Davis said. "The neighborhoods are so run-down. The grass is taller than me, and there is trash and garbage and abandoned houses. I feel like I am lost when I am there. Where the hell do I look for my child in all of this mess? She could be anywhere."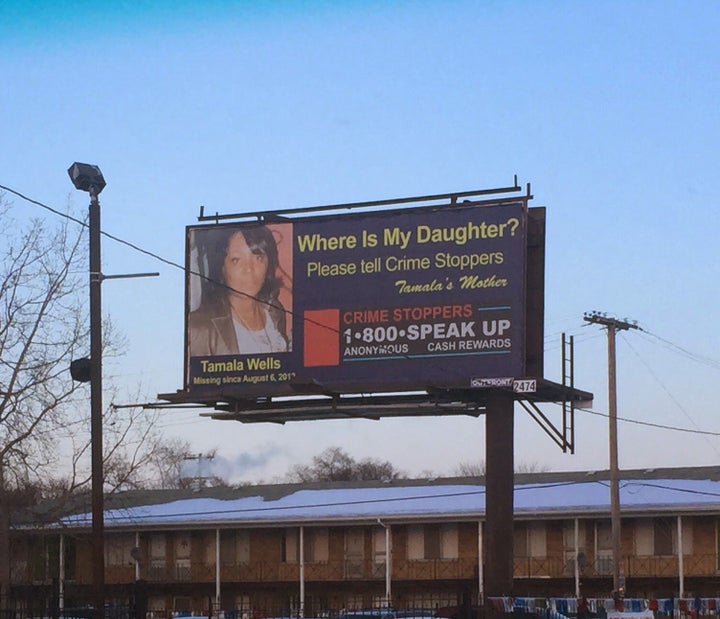 The distraught mother says her daughter had been planning to start a new life for herself.
"The last time I spoke with her, we were planning it," Wells-Davis said. "She said she was done with the relationship she was in and said, 'Mama, it's just not safe here anymore.'"
The search for Wells has also led to a custody dispute over the missing mom's little girl.
"I have been trying to get this little girl removed from [Tennant]," Wells-Davis said. "I don't want her to grow up without morals, respect or Christianity, but the law tells me I have no right in her life and the courts will not give me any visitation."
Tennant acknowledges that he and Wells-Davis disagree about the current custody arrangement, which has him listed as the girl's primary guardian. He said the disagreement came to a head earlier this year, when his daughter was temporarily removed from his home.
"There was allegations I was locking her up in a room and sexually assaulting her," he said. "They took my daughter away for two months ... All of them allegations was false, just to get her away from me, and after two months they gave me my daughter back."
HuffPost was unable to verify Tennant's account of the episode, since it involved a juvenile and reports are not available.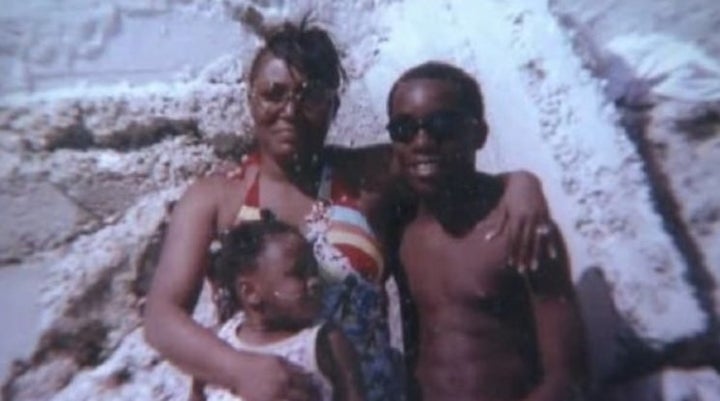 With authorities tight-lipped on the case, it remains unclear if they are any closer to solving Wells' disappearance than they were three years ago. As the search for answers continues, Wells-Davis faces the prospect of another missed holiday with her daughter.
"It's particularly hard right now," she said. "My daughter loved Christmas. It's her favorite time of the year, and her birthday is on December 30. We don't know if she's alive or if she's dead, and that's the hardest thing -- not knowing."
Tennant, on the other hand, expects to enjoy the holiday. He credits his missing ex-girlfriend for that, for an unusual reason.
"Her birthday just came up in the lottery here in Michigan," he said. "Her birthday is 12/30. I played her birthday last week and I hit it for $10,000. I had said, 'Nikki' -- that's her nickname --'bring me some money,' and she brought me $10,000. We [are] going to have a merry Christmas."
One thing Tennant won't do for the holidays, he said, is gift Wells-Davis with any of her daughter's belongings.
"I still got all her stuff in the house, in the closet and in the basement," he said. "I got all that stuff and her mother mad, cause she want to come take her all her stuff out of the house and I told her she can't take nothing. No, I ain't giving nothing. All that stuff staying right where it's at."
Tennant says he's a "good guy" who's just tired of worrying about what happened to his girlfriend.
"The first six months, it was bugging me," he said. "Now, I just got to move on with my life and take care of this little girl of ours. I'm a very good guy. Matter of fact, I think I'm too nice. God know and I know, and my daughter know, I haven't done nothing to no one. I can't dwell on none of that. I still love her, though, and hope she OK wherever she at."
For Wells-Davis, the search for answers is far from over.
"Days have led to months, months have led to years and there's still no Tamala," Wells-Davis said. "I lay in bed at night and pray for answers. This is the worst nightmare someone can live -- the worst. But I'm not going to stop."
Tamala Wells is described as an African-American female. At the time of her disappearance, she was 5 feet 4 inches tall and 157 pounds, with black hair and brown eyes. Anyone with information is asked to contact the Detroit Police Department at 313-596-5844. Tips can also be submitted online at blackandmissinginc.com.
Calling all HuffPost superfans!
Sign up for membership to become a founding member and help shape HuffPost's next chapter