Since Tamar Braxton first stole the spotlight on WE TV's "Braxton Family Values," the 38-year-old singer has snagged a spinoff reality show and became the host of daytime talk show, "The Real." And just when we thought she couldn't fit anymore on her plate, Braxton launched an eponymous clothing collection.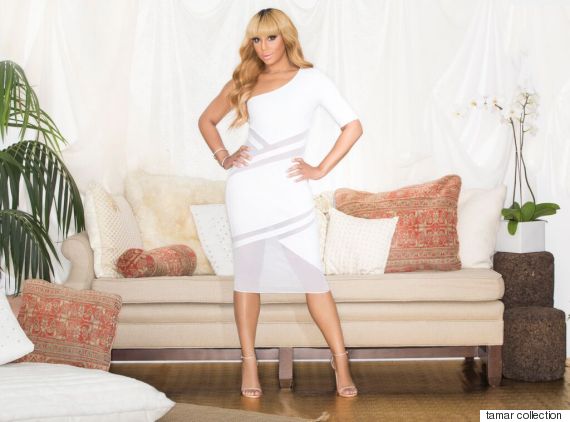 The Tamar Collection by Tamar Braxton, which debuted earlier this year, is the star's first foray into fashion. The line's body-con dresses, fitted blazers, jumpsuits, luxe track pants, and sexy stilettos align with Braxton's high-end personal style, but thankfully lack the hefty price tags. Everything in the collection retails for under $160, so all the Tamartians (aka the devoted followers and fans) out there don't need to go broke while trying to look fly.
Ms. Braxton stopped by The Huffington Post to show us the Summer 2015 collection and chat with us about her personal style, which celebrities she'd like to see in her collection and some of her most unconventional beauty secrets.
What's your favorite look from your new collection?
It has to be the white bohemian look that I wore to the collection lunch event last night. I can't wait to put that with a pair of shorts. It's so versatile.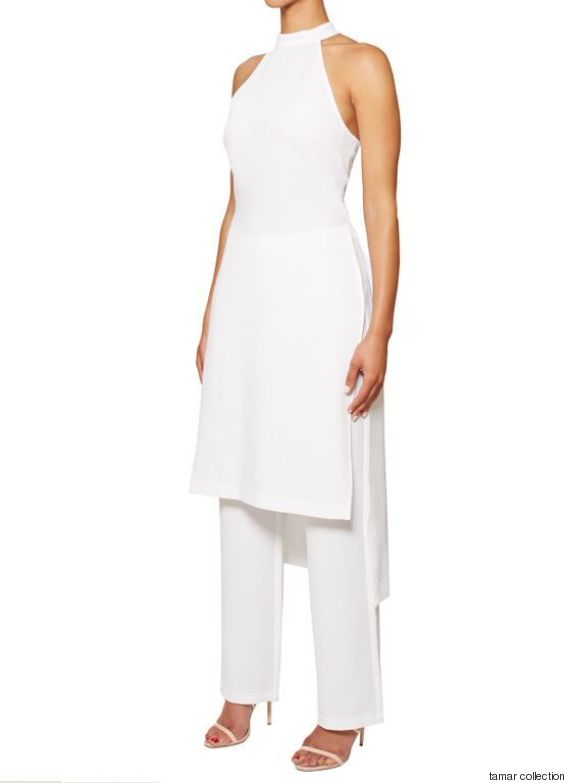 Are there any celebrities that you would love to see in your clothes?
First of all, I love Victoria Beckham. That would be amazing. J.Lo is one of my fashion icons too. Maybe [Beyoncé]. Rihanna. Everyone I look up to, fashion-wise.
Your personal style is fabulous and we know you wear a lot of designer clothes. But why did you want to make sure that your clothing collection was affordable?
Because I don't always want to spend the coins on designer clothes. Thank God most of the time I'm able to afford the things that I want. But the people that watch us on TV and listen to my music, they can't always afford that, and I want them to feel fabulous as well. I know when I put on a Versace outfit I'm like, 'Yasssss, I feel amazing!' So I want them to have that feeling when they put on the Tamar Collection. That's why I work so hard to make sure that we have quality clothing at an affordable price.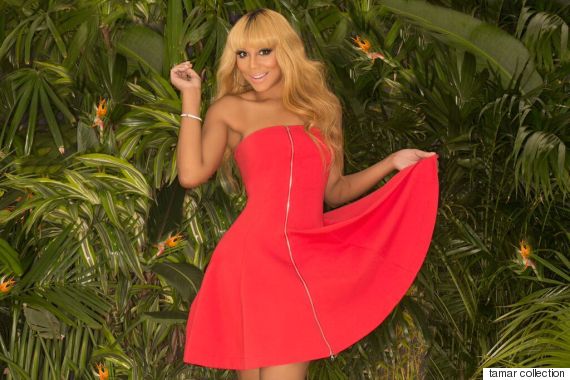 Are there any beauty products or tips that you live by?
I don't put a lot on my face because I'm so sensitive. Everyone things I'm crazy because after I wash my face with Dove -- it's the only soap I can use -- I ice my face.
Seriously? How does one do this?
Yes, you must. I learned that from Bette Davis. It stings but it's worth it. You cup the ice in your hands and hold it to your face for as long as you can. Sometimes you drop it but you've got to pick it back up. It takes down inflammation and tightens your skin. It's amazing.
And what do you put on afterwards?
Hahaha! OK, well, how has your fashion and beauty regimen changed since becoming a mother?
I have no time for me, so my get-ready time is like 10 minutes. I have to throw on comfortable things that are still all-day wear. And I'm not just trying to say this about my line -- but it's the truth. I can throw on these vegan leather track pants, sandals, a jean jacket and kill it! I believe in two-minute outfits that are comfortable and still stylish.
You can check out more of the line at Tamarcollection.com. And make sure to click through the slideshow below to see Tamar's eye-catching personal style.
Before You Go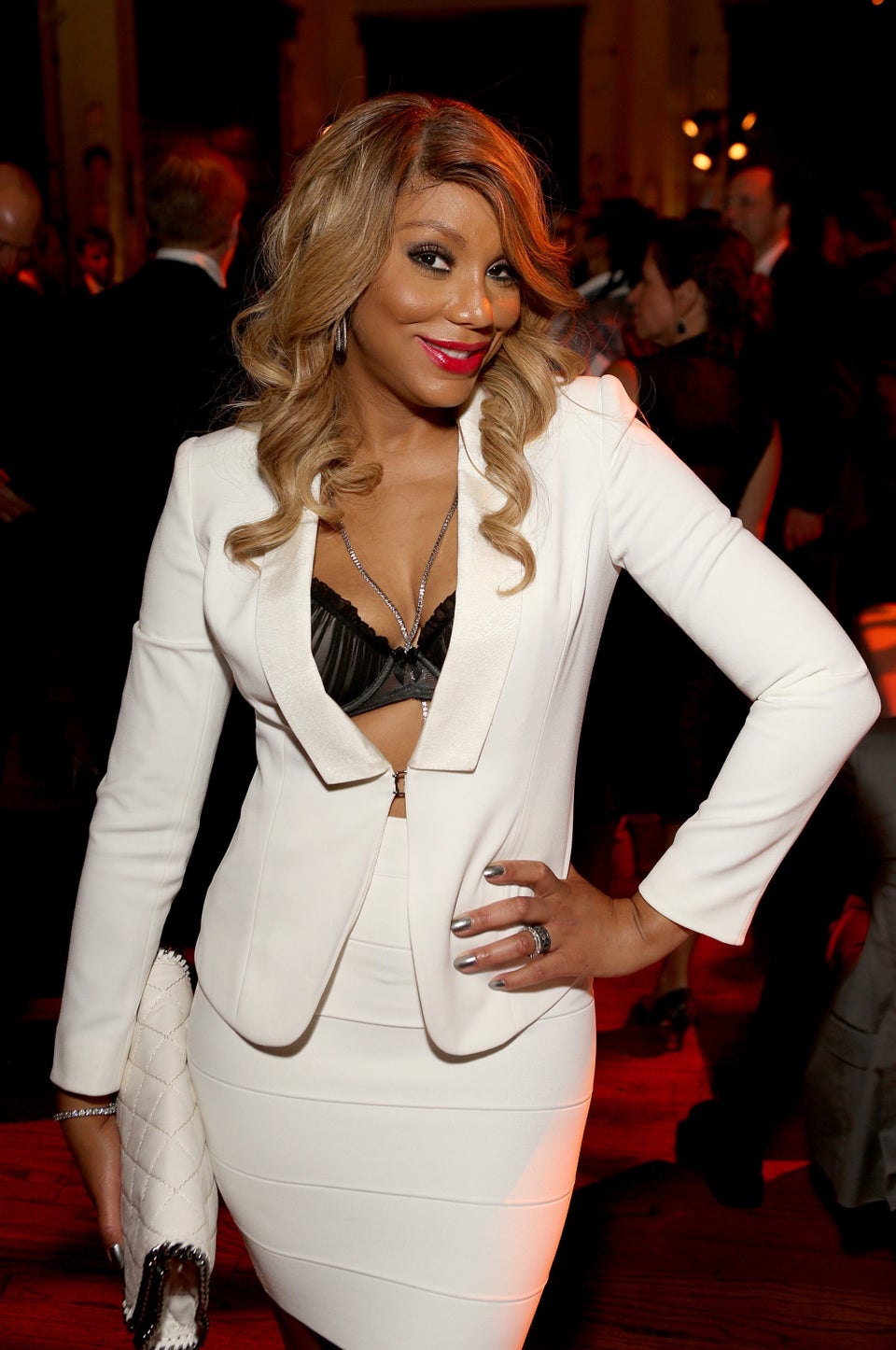 Tamar Braxton Photos