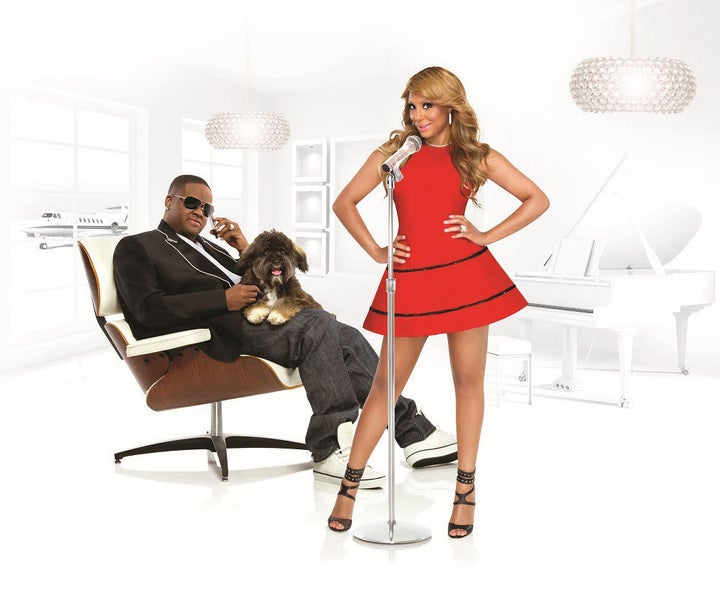 After appearing alongside her sisters on WEtv's hit original series, Braxton Family Values, Tamar Braxton is set to break off into her own limelight, alongside husband Vincent Herbert, in the aptly titled series, Tamar & Vince.
Aiming to keep viewers entertained with her sassiness, the 10-episode spinoff revolves around the couple's rigorous schedule of balancing their three year marriage in addition to a wide variety of career driven goals.
During a recent interview with the Huffington Post, we caught up with the singer-songwriter as she opened up on the new series and recording her as-yet-untitled Streamline/Interscope Records release.

After landing success with Braxton Family Values, what inspired you and Vince to do your very own spin off show?
Well the number one thing would be the fans. They really wanted to know who Tamar really is, and how does Vince put up with this loud mouth, opinionated young woman? And then the network wanted us to do the show. At first we were like, "I don't think so." It took a lot, but then we decided to do it, because we felt it was necessary to show all sides of us.
Have you experienced any challenges shooting the show?
The only con is a lot of people might not agree how Vince and I conduct our relationship. We work together every single day, we're together all the time. We're pretty much velcro. And he manages me, so it's a lot. The way we decide to communicate and what works for us, a lot of people won't agree with that.
This season will show you recording your new album. How has the process been?
I love the records that I have recorded so far. Every time I record a new record Vince wants to change the single. [Laughs] And that's great news, because if he didn't like it he wouldn't be so keen on listening to it all the time like he does. So I'm just really proud of the work that I've done.
During the first episode you're seen recording the track, Get Your Life. Are you still planning on releasing it as the first single as mentioned?
Oh no, that's not the first single. [Laughs] They actually just put the first single back two weeks. And I just found out that he [Vince] doesn't know what the single is going to be.
While Vince also serves as Lady Gaga's manager, are there any plans on recording material with her for the album?

Not on my album right now, no. And it's not because I'm not a fan, I'm a fan of hers. It's just that I've been waiting my whole life to put out this record, and Gaga would be a great addition to it. But for right now I just want to do things just with me, my way. No features.
Is there tentative title and release date for the album?
That's still up in the air as well. It just keeps changing.
Since you're making progress with your recording career, does that also change your stance on becoming a mother?
Honestly, I definitely want to do that. And I wouldn't have gone through the whole IVF process if I didn't want to do that. It's just that the hormones were so much at one time. Looking back on it, I kind of wish that I was in the right frame of mind, because I would've done it right then and there. I'm just starting to feel like my old self again within the past couple of weeks.
I just felt like after the IVF process there were some things that were very important to me that I accomplished just as a woman and as a person just to show my kids by example, not just by telling them. I never want my kids to feel like I'm just some housewife who was just kicking it with my husband, because that's not the kind of woman that I am. If I don't do things for myself then how am I going to show my kids? So that's why we decided to wait.
Can fans expect any of your sisters to make an appearance on the show?
No, my sisters are not on the series, and it's not because of me. [Laughs] We just wanted to show the real side of Tamar and Vince. And when we are together they are not around, like right now they're not here. They're about to go to Italy. They're not thinking about me. [Laughs]
Tamar & Vince airs Thursdays at 10PM/EST on WEtv. Check out a clip from episode one below.
Support HuffPost
Every Voice Matters
Before You Go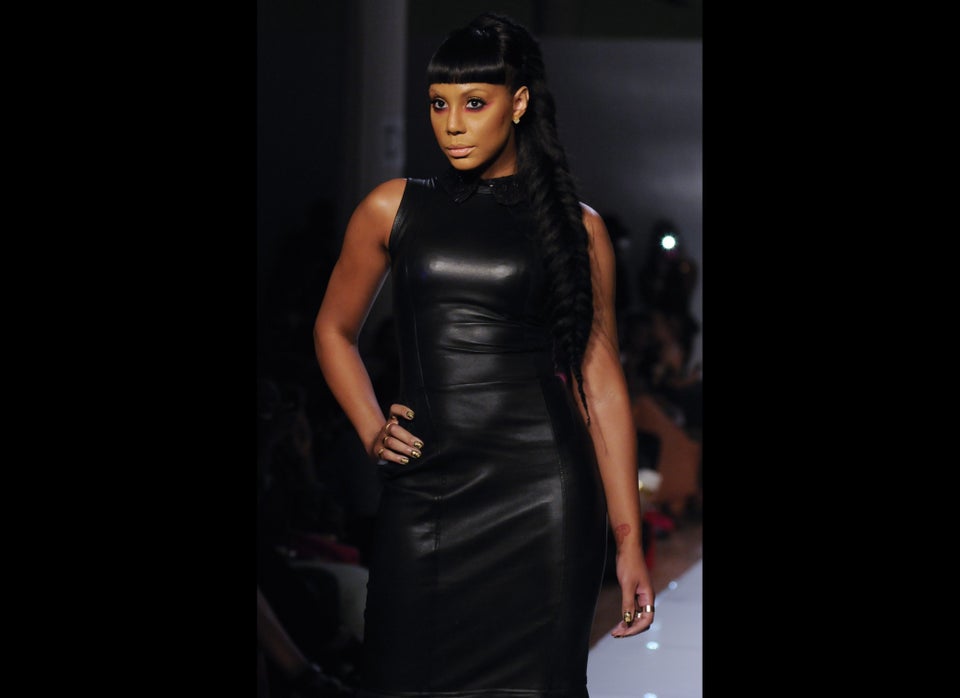 Tamar Braxton Photos
Popular in the Community