Dr. Tamara O'Neal had just finished up her emergency room shift at Mercy Hospital in Chicago on Nov. 19 when Juan Lopez, her ex-fiance, materialized in the parking lot. He knew where to find her. Earlier in the day, he rang the hospital trying to get her on the phone. She told the clerk who took the call to tell him she was busy.
As recently as September, O'Neal, 38, had planned to marry Lopez. But something caused her to change her mind, and a few weeks before the wedding, she broke off the engagement. On Monday the sight of him scared her enough to dial 911.
In the parking lot, he claimed to want his engagement ring back, but that was an excuse, another attempt to control her. He revealed his true intentions when he pulled out his gun and shot her six times. Afterward, he ran into the hospital and kept shooting, killing Dayna Less, a 24-year-old pharmacy resident, and Samuel Jimenez, 28, a rookie officer with the Chicago Police Department, before being killed by officer gunfire.
In the immediate aftermath of the shooting, when the facts were still being sorted, the media latched onto the policeman who was killed in the line of duty. His death ― understood as the most newsworthy component of the incident ― became the story. Headlines, captions and mobile alerts (including HuffPost's), focused on him. In The New York Times, for example, O'Neal was not named until the fifth paragraph, as one of the "other victims," and her relationship to the shooter wasn't explained until later in the story.
Somehow, a mass shooting rooted in gendered violence was framed as a random act. Even Chicago Mayor Rahm Emanuel in a news conference said the mass shooting was "the consequence of evil."
But the shooting was not random at all. It was the consequence of domestic violence. And by relegating O'Neal to a supporting part in the story, the media fundamentally misrepresented the nature of the attack. The massacre was a result of her ex-partner's final attempt to control her.
"We are not connecting the dots correctly," said Monica McLaughlin, the director of public policy at the National Network to End Domestic Violence.
The erasure of O'Neal from the narrative obscures the motivation behind the attack, McLaughlin added, making it harder for the public to recognize the undercurrent of toxic masculinity in American gun violence.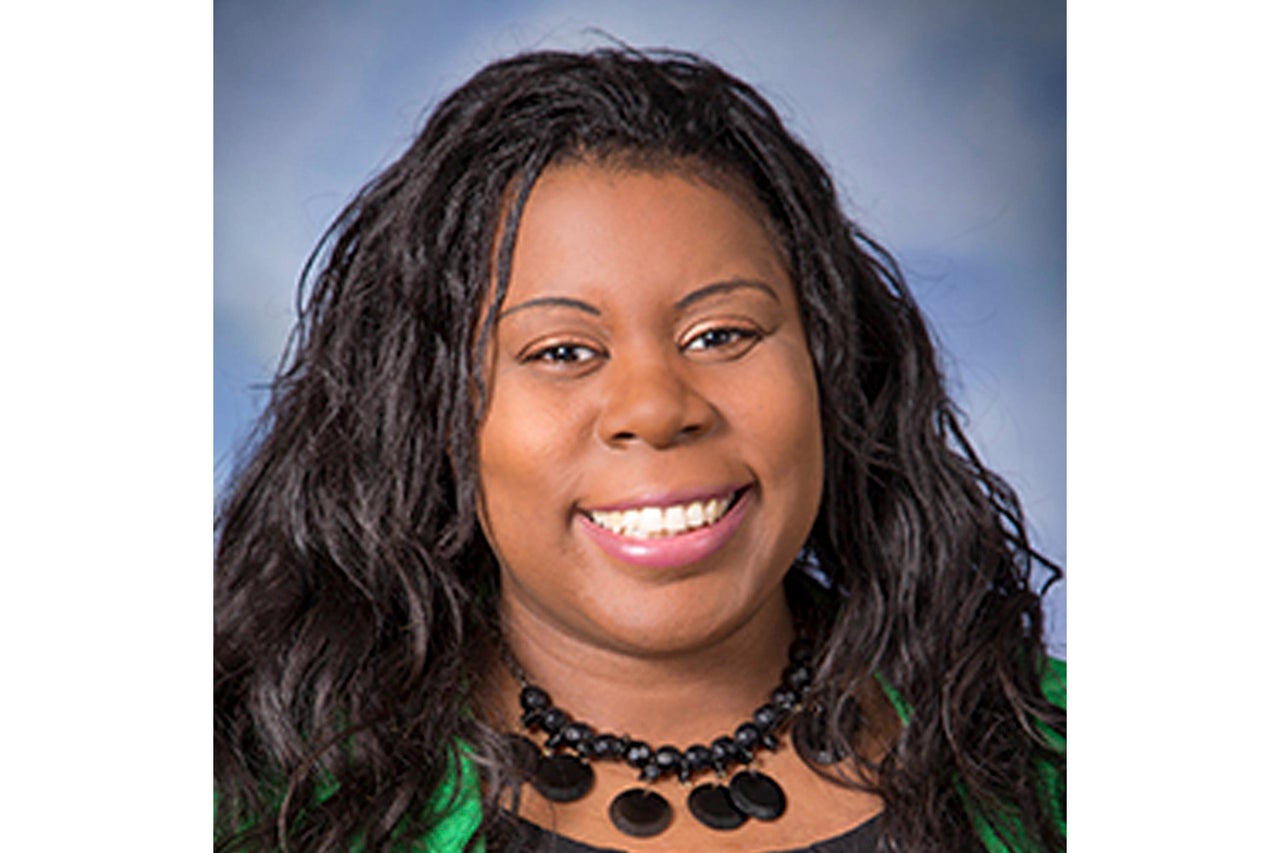 "Violence against women is a common denominator in many, many, many of these shootings," she said.
As HuffPost has reported, most mass shootings in the U.S. involve a man targeting his intimate partner or another family member. And among mass shooters who target the public in random acts of violence, many have histories of abusive behavior toward women. (See: Pulse, Parkland, Sutherland Springs.)
David Adams, a domestic violence expert who has studied men who kill their partners, said many homicidal abusers feel a sense of ownership over their wife or girlfriend.
"They blame their partners for their own problems and, in general, see themselves as victims of unappreciative, selfish partners," he said. Men who kill their partners as part of a mass shooting may simply want a larger audience to advertise their grievances, he added.
Like many mass shooters before him, Lopez had a history of abusive behavior toward women. He was fired from the Chicago Fire Academy in 2014 after he was accused of inappropriate conduct with female cadets. The same year, his then-wife filed an emergency protective order against him. "I fear that my safety is in jeopardy," she wrote, stating that he was acting erratically with his firearm and had threatened to go to her job and cause a scene.
Four years later, he followed through on his threat to cause a scene at a workplace, only this time it was to confront O'Neal. "He couldn't let it go," her father, Tom O'Neal, told the Chicago Sun-Times. "He couldn't let go and he took her away from us."
Ruth Glenn, the executive director of the National Coalition Against Domestic Violence, said she understood the gut instinct among media outlets to emphasize the police officer's death. Unfortunately, when it comes to gun violence, there is a hierarchy of newsworthiness. A police officer killed in the line of duty makes headlines far more often than a woman slain by her intimate partner. Especially, Glenn said, if she is a woman of color.
"[Police officers] put their lives on the line every day," she said. "But if you think about it, so does a victim when she has decided that she needs to be away from the violence."
"A mass shooting rooted in gendered violence was framed as a random act."
Women are at the highest risk of being killed when they leave their partners, said Maureen Curtis, the vice president of criminal justice programs for the nonprofit group Safe Horizon. For many women, their workplaces can become a place of heightened danger, as their partners know when and where they work.
In 2017, Karen Elaine Smith was teaching an elementary class in San Bernardino, California, when her husband, whom she had recently left, walked in with a handgun and began shooting, killing her and an 8-year-old student.
"This is one reason why we need to recognize that domestic violence is not just a personal matter and that helping and supporting a victim not only can save her life but the lives of others," Curtis said.
Erasing domestic violence from the story also does a disservice to the police officer slain, said Mark Wynn, a retired Tennessee officer who now travels the country training police on issues related to violence against women.
Calls related to domestic disputes are the most dangerous for police, he said. In a strange coincidence, Wynn was just a few miles from Mercy Hospital, training Chicago police officers how to respond to domestic violence incidents, with a focus on officer safety, when the shooting happened.
"Every cop knows the deadly line of 'If I can't have you, nobody will,'" he said. "Abusers do not like to be held accountable for their crimes."
This story has been updated to include Dr. Tamara O'Neal's occupation.
Related
Popular in the Community