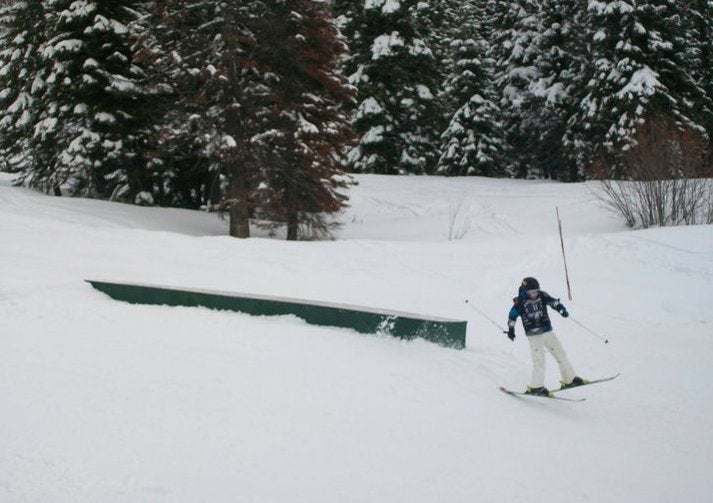 Tamarack Resort in Idaho is a popular destination for skiers and snowboarders. As part of a series on ski resorts, Huffington Post Travel offers our guide to Tamarack Resort, featuring all the key information snow lovers need to know before they hit the slopes.
The Basics
, near Donnelly, Idaho, lies a little more than 100 miles from the Boise Airport. Set in the Payette River Mountains, Tamarack's 900 skiable acres are known for fine powder. The resort is open for skiing and snowboarding Thursday through Sunday from 9 a.m. to 4 p.m. During the winter and spring breaks, the resort is open the entire week. Tamarack largely serves families who ski at an intermediate level.
The Mountain
The
is 7,700 feet high, and the mountain features an impressive 2,800-foot vertical drop. The season begins mid-December and ends at the beginning of April. The mountain receives an average annual snowfall of 300 inches. Visitors can enjoy downhill and cross-country skiing, snowshoeing and snowboarding on terrain that includes steeps, cruisers, cornices and glades. Though it's not relatively small, the resort can accommodate no more than 2,000 guests per day.
Trails And Lifts
Tamarack has
, three of which are high-speed quads. The other two are surface lifts. Most of the mountain, 44 percent, is for intermediate skiers and snowboarders. Fifteen percent of the runs are beginner-level, 31 percent are advanced runs and 10 are percent expert runs. The longest run extends 1 1/2 miles. Other areas include the
that features a 35-foot tabletop jump, a 25-foot rainbow roller box and a 40-foot urban-style down rail. A separate beginner park prepares future adventure seekers for the No Business Park and contains small, low-risk jumps.
In The News
Folks who thought Tamarack Resort was part of
might be surprised to learn that the resort reopened after a 21-month closure. Business dwindled so much in 2009 that the owners decided to shut down operations temporarily. The relaunch brought with it a better Tamarack Resort with lift upgrades, snowmaking machines and groomers to ensure enough runs are open for guests to enjoy. For nighttime fun, the revamped resort presents live music at the Seven Devils pub.
Cost
A
at Tamarack costs adults $49 for a full day and $39 for a half-day pass, whereas teens pay $42 and juniors pay $24. Children 6 and younger and seniors 70 and older ski for free. Season passes are also available at discounted rates. A
offers everything a skier or boarder needs on the slopes. Adult ski or snowboard rental packages are available for $30 and $50 depending on the equipment. For novice skiers and seasoned snowboarders who want to work on navigating through trees, the
offers group and private lessons. Children can take a half-day lesson for $60 or a full-day session for $110, whereas adult lessons start at $65 for one hour and continue up to $365 for a full day.
Apres-Ski
At the base of Tamarack Resort sits
, which houses shopping establishments and eateries. Families can enjoy several
, including a pizza and burger place, a sit-down restaurant that occasionally features live music and an espresso bar. Guests can stay at
, an elegant hotel with wood beams, natural stone and hand-wrought iron.
include townhomes, cottages or chalets.
WATCH: Tamarack Resort
Tamarack Resort's wide open spaces and uncrowded slopes make for an enjoyable ski vacation.
Related