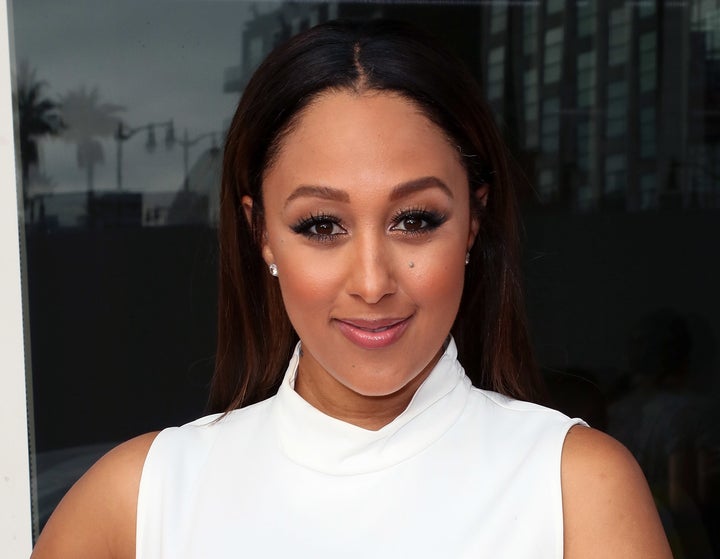 The co-host of "The Real," who is mom to 2-year-old Ariah Talea Housley and 4-year-old Aden John Tanner Housley, told People that one particularly challenging experience on a plane with her son motivated her to be extra supportive of other traveling families.
Mowry-Housley explained that when Aden was 2-and-a-half, her family traveled on a plane together, and he was not into having his own seat since he was used to sitting on his parents' laps. The co-host and lifestyle blogger said she remembers getting a few stares from people as she calmed her son, but reminded herself that she was trying as hard as she could to handle what was happening.
"You get a couple of stares at you that aren't very welcoming, but in that moment, all you have to do is remember if you're doing your best, who cares what anybody else thinks?" she told People.
The "Sister, Sister" star credited her husband, Adam Housley, for helping with the situation and keeps the experience in mind when she sees other families struggling while traveling with their kids.
"I return the favor now," she said. "When I see a toddler having a meltdown on a plane, I look at the parent, give them a little smile and say, 'I've been there, you're doing great.'"
In 2014, after her son turned 1, Mowry-Housley spoke with Essence about the ups and downs of motherhood and how it's impacted her life.
"I have had some of the most blissful days as well as some challenging in my life," she said. "But as a result, it has molded me into the person I am today. As I teach my son, he teaches me. You learn so much about yourself when you become a mom."