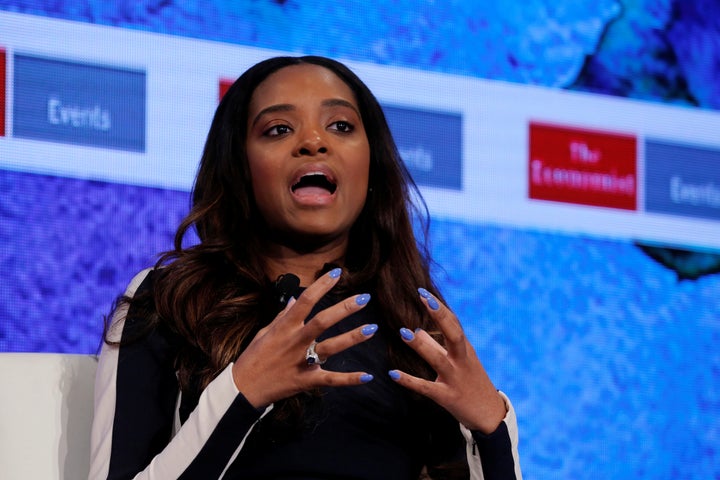 Activist Tamika D. Mallory said Sunday that she was unfairly kicked off of an American Airlines flight over a seating dispute.
Mallory, known for her work as national co-chair of the Women's March movement, was on a flight from Miami to New York when the incident occurred. According to the activist, she spoke with a gate agent who was "nasty" and "disrespectful" about an issue with her seat assignment.
During the exchange, Mallory said the pilot of the flight came over to scold her behavior and told her that she was going to get a "one-way ticket off this plane."
After Mallory eventually boarded the flight, she said the pilot made an announcement asking her to come to the front of the plane. He then allegedly pointed toward her and said, "Her, off."
No one on the flight crew gave Mallory an explanation for why she was removed from the flight, despite her asking numerous times. Mallory later tweeted about the incident, writing that no matter how hard black women fight, "white men are allowed to treat [us] like shit."
American Airlines has since issued a statement addressing Mallory's treatment.
"Our team does not tolerate discrimination of any kind," a representative for the airline said on Monday. "We take these allegations seriously, and we are in the process of reaching out to our colleagues in Miami, as well as Ms. Mallory, to obtain additional information on what transpired during the boarding process."
Popular in the Community