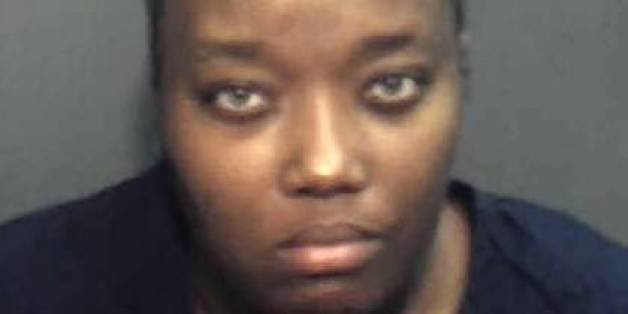 A Florida woman involved in a car crash last week is accused of throwing her 2-year-old daughter at a cop and punching a different cop in the head.
Tamika Williams, 28, hit a tree, rolled over and crashed into a fence in her SUV at around 11:55 p.m. Friday, according to a police report obtained by the Orlando Sentinel. The Orlando woman allegedly tried to flee the scene with her toddler in tow. When police tried to stop her, she threw the girl at an officer, "forcing me to catch the baby," he wrote in a report.
Next, she allegedly punched another officer in the head, then kept hitting her until the other officer used a stun gun on her.
Williams is charged with child neglect, battery on a law enforcement officer, resisting arrest with violence, and leaving the scene of an accident.
She's not the first mom to be accused of throwing a baby. In April, a Connecticut bus passenger was allegedly caught on camera tossing her child to the side before attacking a fellow passenger she claimed "disrespected her in front of her baby."
Not that holding onto your child is always a great idea, either. In July, a woman allegedly got involved in a brawl at a Long Island Chuck E. Cheese, throwing punches while her infant was in her arms.