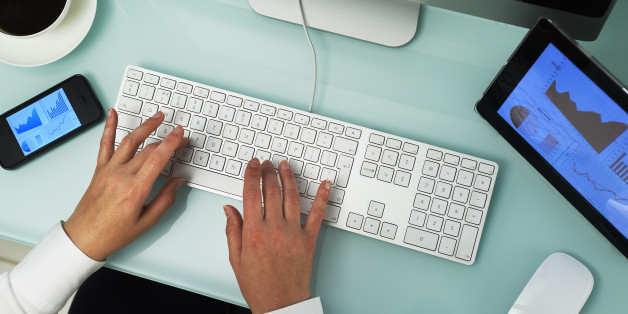 I came back from the holidays wondering how I could make my email more manageable. I dread it. It brings joy. It brings more work. It brings problems and sometimes solutions. Nonstop. Every. Single. Day.
Some days I find myself living in my email which means that larger projects that take more energy: writing, planning, project development, all get sidelined by what the crisis or question of the moment is landing in my inbox. It isn't terrible, but it doesn't feel productive which is why I'm looking for answers to tame it.
Tools I Use Now and Soon
Unroll.me -- Out of Site Out of Mind
Michelle shared the tool I love Unroll.me to put all of the newsletters, things I signed up for and doodahs that I want, but don't read everyday in. I have over 200 items in my Unroll.me and that helps keep my email a bit clutter free.
Archive All the Noise
Membership manager for a nonprofit and blogger, Paige, uses the archive to move anything that doesn't have to be done. I do this, too. If it is purely informational or I can just archive it. It's there in the ethers and I don't have to look at it again. Where this suffers is when there is information I have to find again and the message had a stupid email subject that wasn't in relation to what I am looking for at the time. Pro tip: When you are writing an email, put the information that is relevant to the body of the email as the subject instead of something like FYI or Hey.
Getting Things Done
Tsudo recommended the famous David Allen approach
and then I found
this
which adds a fourth step which I think is the missing link for me. You SCHEDULE when you are going to deal with things that are going to take longer.
Option 1: Delete it.
Option 2: Delegate it. Find the appropriate person to forward messages to and then delete them from your inbox. This is particularly important when you are doing your initial purging.
Option 3: Do it. Follow the two-minute rule: If you can accomplish a task in less than two minutes, then do it right away. You will be amazed at how many emails can be responded to in very small amounts of time. Reply quickly to any and all messages that you can respond to in less than two minutes and then delete them. Important: if you find an email message requiring more than two minutes of your time, choose another option for it.
Option 4: Defer it. Designate a specific time to deal with specific messages and enter these times as tasks on your calendar.
Tsudo said that he checks his email in the morning, at 11:30 and at 3:30. That's it. And not on his phone. Three times a day seem reasonable to me.
Scheduling Email and Avoiding Overwhelming Other People
Eileen, a bank VP, no drama momma and blogger, shared that she schedules email to be sent the following morning to a colleague if she is working late and Terra, friend, artist and HR professional, recommended Boomerang (toted and loved by time management guru, Tim Ferris). Just because we all might be working weird/crazy hours, we don't need other people to think they should be or that we are available 24/7.
Moving Ideas to Evernote
About.com knitting expert, friend and author, Sarah suggested that I move ideas to files in Evernote. A great idea because once email is open I get stuck there. She puts links and ideas in a note and accesses them as needed rather than being a slave to the questions from readers that pour into her inbox.
Canned Responses
A lot of what I respond to is the same over and over and Paige also recommended canned responses instead of highly personal replies. I do this by creating notes in Evernote that I can just copy and paste. It isn't exactly automatic, but I don't have to retype the same thing over and over.
Maybe It's Not to be Tamed
Shopper marketing expert, foundation board member, runner and blogger, Sarah, said maybe it just isn't able to be tamed. She's right. I have to just deal with it in a sane way. The emails aren't going to stop coming, but I don't want my job to be email. So, I will be doing a little of all of the above. Even recognizing that it might not be able to be tamed.
+++
Jacqueline Wolven is the author of her own life and maybe someday an actual published book. She writes about living simply and doing good work with relentless authenticity (her current projects include small town marketing, personal branding, small business marketing coaching and keeping those around her accountable with the #30DayChallenge) She is available for consulting with your organization and speaking nationwide (she is sought after so book quickly). Follow her on Twitter, @jackiewolven and on Facebook at Jackie Wolven
REAL LIFE. REAL NEWS. REAL VOICES.
Help us tell more of the stories that matter from voices that too often remain unheard.