An Ohio grand jury has declined to indict the Cleveland police officer who fatally shot Tamir Rice, an unarmed black 12-year-old, in 2014.
Cuyahoga County Prosecutor Timothy J. McGinty announced the decision Monday afternoon, 401 days after rookie patrolman Timothy Loehmann shot Rice at a park in Cleveland. The grand jury also declined to indict veteran officer Frank Garmback, who responded to the scene with Loehmann, on charges of negligent homicide and dereliction of duty.
Tamir's family criticized the grand jury decision and in a statement accused McGinty of "abusing and manipulating the grand jury process to orchestrate a vote against indictment."
On Nov. 22, 2014, Loehmann and Garmback were dispatched to investigate 911 calls about a "guy with a gun" pulling a weapon from his waistband and pointing it at people. The gun was later determined to be an airsoft pellet gun.
McGinty on Monday called Tamir's death a "perfect storm of human error," not a criminal act.
"The outcome will not cheer anyone," McGinty said, arguing that Loehmann's assessment that he was about to be shot was "a mistaken but sincere belief" given the stress of the situation.
"It would be irresponsible and unreasonable if law required a police officer to wait and see if the gun was real," McGinty said.
Officers said they believed Tamir to be a man in his 20s and that the orange safety tip on his toy gun was missing. An expert hired by McGinty's office conceded in a November report that dispatchers should have relayed to responding officers the 911 caller's observations that "the guy with a gun" was "probably a juvenile" and that the gun was "probably fake."
In statements filed with the Cuyahoga County Sheriff's Office, both officers claimed they repeatedly yelled at Tamir to "show me your hands." But surveillance video shows that Loehmann opened fire within two seconds of emerging from the police cruiser.
Jonathan Abady, an attorney for Tamir's family, said Monday they were "saddened and disappointed" by the decision not to indict the officers, but not surprised. The family also renewed their calls for the Justice Department to make an independent investigation into the case.
"It has been clear for months now that Cuyahoga County Prosecutor Timothy McGinty was abusing and manipulating the grand jury process to orchestrate a vote against indictment," Abady said in the statement. "Even though video shows the police shooting Tamir in less than one second, Prosecutor McGinty hired so-called expert witnesses to try to exonerate the officers and tell the grand jury their conduct was reasonable and justified. It is unheard of, and highly improper, for a prosecutor to hire 'experts' to try to exonerate the targets of a grand jury investigation."
Tamir's family and their advocates have been highly critical of McGinty's office during what they considered an unreasonably lengthy and biased investigation.
McGinty's office released three expert reports over the past few months, all of which determined Tamir's fatal shooting to be "reasonable."
Critics claimed McGinty's investigation was biased toward police, noting that his office hired people that included the police expert who testified at the trial of Michael Brelo, a Cleveland police officer who was cleared after he fired 15 shots into the car of two unarmed black motorists in an unrelated incident.
Lawyers representing Tamir's family in a wrongful death suit against the officers and the City of Cleveland earlier this month released a report of their own that disputes the findings of the investigations commissioned by McGinty's office.
The report from the Rice family's expert said the shooting was "unreasonable" and that Loehmann reacted too quickly for there to be a "meaningful exchange" between the officer and Tamir before he was shot.
Ohio Gov. John Kasich (R) in a statement Monday called Tamir's death a "heartbreaking tragedy" but urged the community not to give in to "anger and frustration."
"We have made progress to improve the way communities and police work together in our state, and we're beginning to see a path to positive change so everyone shares in the safety and success they deserve," Kasich said.
The Justice Department said Monday it would continue its review of the case and "determine what actions are appropriate, given the strict burdens and requirements imposed by applicable federal civil rights laws."
In May, the DOJ concluded an 18-month investigation into the Cleveland Police Department. Its scathing report found that officers in Cleveland routinely use unjustifiable force against not only criminals and suspects, but also innocent victims of crimes.
McGinty's office on Monday took pains to note that officers face deadly threats in the line of duty and called for "deference" to their on-the-scene judgments of how much force is necessary.
CORRECTION: An earlier version of this story miscalculated the number of days that have passed since Rice was killed.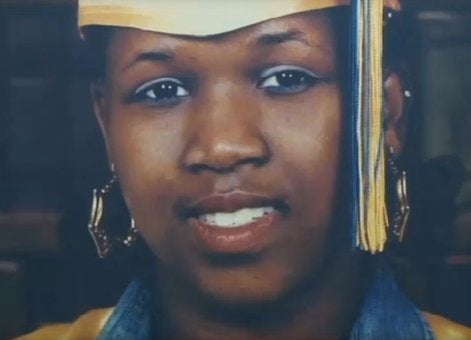 Black Women Killed In Police Encounters
Popular in the Community