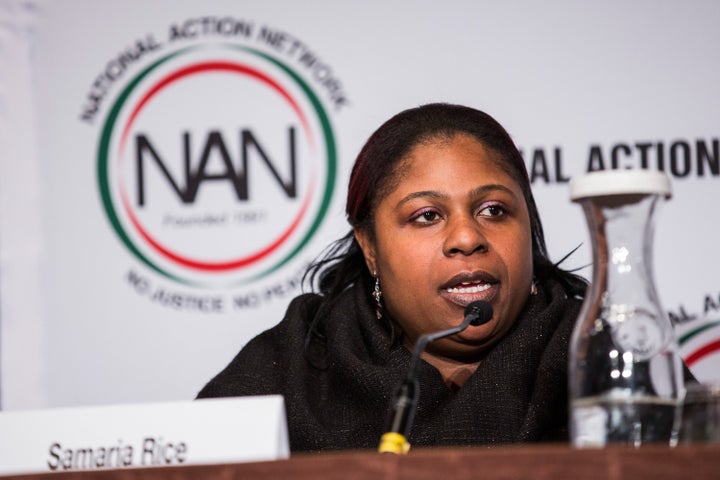 Tamir Rice's mother wants other children to have the future denied to her son, who was shot and killed in 2014 by a Cleveland police officer while the 12-year-old was playing at his local playground. So Samaria Rice is establishing a youth center in Tamir's memory.
"I don't really see a whole lot of positivity coming out of the inner city when it comes to the youth that is suffering," Rice told Cleveland.com. "I want the center to give them a sense of hope."
The Tamir Rice Afrocentric Cultural Center will be a place where children can engage in art, music and drama, while learning how to navigate the political and civic landscape, according to The Root. 
The Tamir Rice Foundation, started by his mother, purchased the building that will contain the center in March. The couple who previously owned it told Cleveland.com that they had received offers for the space but were waiting for "its next purpose."
"I've got to channel my stuff to the youth because they're going to be our future," Rice said. "I may not see it in my lifetime, but the center will make sure it gets done, that's for sure."
On June 14, Rice is holding a "Sweet Sixteen" fundraiser at the Cleveland Museum of Art ― Tamir would have turned 16 next month ― to cover the renovation costs for the new space. She hopes the Tamir Rice Afrocentric Cultural Center will open sometime in 2019. Rice is also developing a film about her son called "12: The Tamir Rice Story."
BEFORE YOU GO
PHOTO GALLERY
This Photographer Has Asked More Than 100 People What They've Learned In Life