Samaria Rice, the mother of slain 12-year-old Tamir Rice, is disappointed that Lebron James was reluctant to comment on her son's case last week.
However, James played anyway and when asked about the case, he told ESPN:
"For me, I've always been a guy who's took pride in the knowledge of every situation I've ever spoke on. To be completely honest, I haven't really been on top of this issue. So it's hard for me to comment on it."
"I think it's quite sad that LeBron hasn't spoken out about my son. I'm not asking him to sit out a game," she said. "I know his kids got to eat too, but you could at least put a shirt on or something... I'm not asking nobody to quit their job or anything but, make a statement for us black people out here."
He has also discussed the precautions he takes with his own sons when it comes to protection from police.
"They have tons of play guns. None of them look real," he told The Hollywood Reporter last February. "We have Nerf guns that are lime green and purple and yellow. But I don't even let them take them out of the house."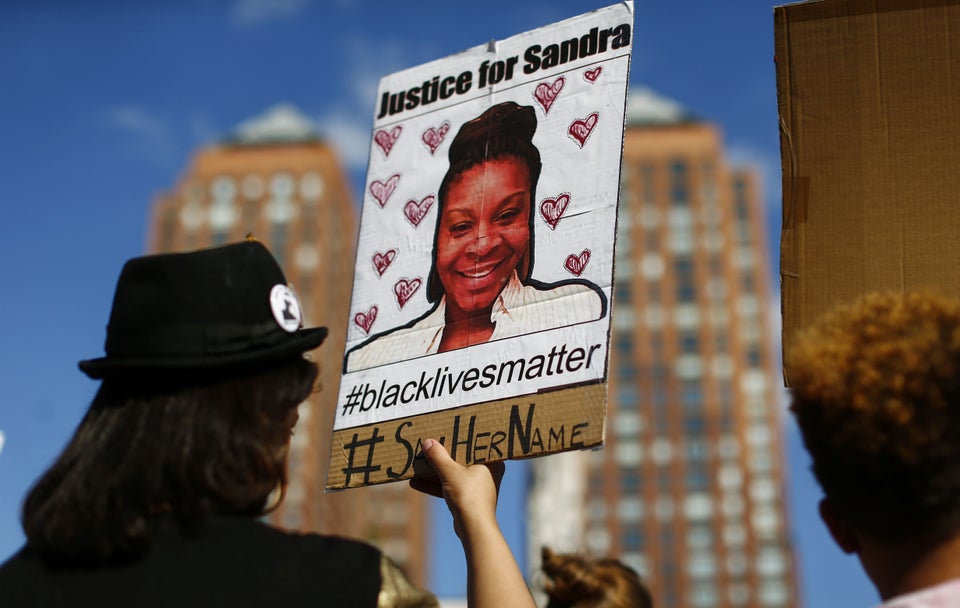 Sandra Bland Protests
Support HuffPost
Every Voice Matters
Popular in the Community