UPDATE: Sept. 25 ― The Wayne County district attorney's office in North Carolina has dismissed all charges against animal rescuer Tammie Hedges.
In a statement posted Tuesday on Facebook, District Attorney Matthew Delbridge defended the county's decision to remove the animals from Hedges' care, saying that the temporary shelter used for pets stranded by the effects of Hurricane Florence "failed to meet suitable standards as an animal shelter." He also stated that Hedges had "previously been censured" for practicing veterinary medicine without a license but did not provide further details.
Delbridge said that now that the county has "ensured the safety of the animals in question," he was dropping the charges to "minimize further distraction from [his] core mission of protecting the public from violent crime and allow the North Carolina Veterinary Medical Board to take whatever action they may deem appropriate."
He added that some of the animals had already been reunited with their owners, while others would be reunited when the owners were able to return to their homes.
Tammie Hedges runs Crazys Claws N Paws, an animal rescue group in Goldsboro, North Carolina. The group, which has an empty warehouse it's converting to a shelter, offered to provide temporary housing for the pets of local people who were fleeing Florence but had nowhere for their animals to go, CCNP volunteer Leona Mozingo told HuffPost.
"We just did this to get these animals out of the weather," Mozingo said. The group took in 27 animals, including 18 cats that all belonged to one elderly couple, she said.
Hedges wrote in a statement on Facebook that a Wayne County Animal Services staffer showed up at the property on Monday, told her the agency had received a report that the building was flooded and said he was there to check out the situation.
Hedges voluntarily surrendered the cats and dogs to animal services but told WNCN she did so after being told that if she did not, animal services would "go get a warrant."
She was charged with 12 counts of misdemeanor practicing or attempting veterinary medicine without a license and one count of solicitation of a Schedule IV controlled substance.
Mozingo told HuffPost that some of the animals that came into the care of Crazys Claws N Paws were seriously ill or injured when they arrived and that it would have been impossible to access a veterinarian's office during the storm.
"Everything was closed, and a lot of the roads were closed," she said.
A statement on the Crazy Claws N Paws Facebook page said that the last charge, solicitation of a controlled substance, stemmed from Hedges' "asking for [a] donation of Tramadol" ― a pain medication commonly used on dogs and cats ― that was supposed "to be a request for a vet." It also stated that one of the counts of practicing veterinary medicine without a license was related to a topical antibiotic ointment from a Dollar Tree store. Another count was for allegedly administering tramadol, and the rest of the counts were for allegedly administering the antibiotic amoxicillin to cats, according to the statement.
Hedges was released from jail on a $10,000 unsecured bond, according to the same statement.
A Wayne County representative referred HuffPost to the district attorney's office, which did not immediately reply to a request for comment.
The animals Hedges surrendered are now in the care of animal services, which is trying to reunite them with their owners, the county said.
Before You Go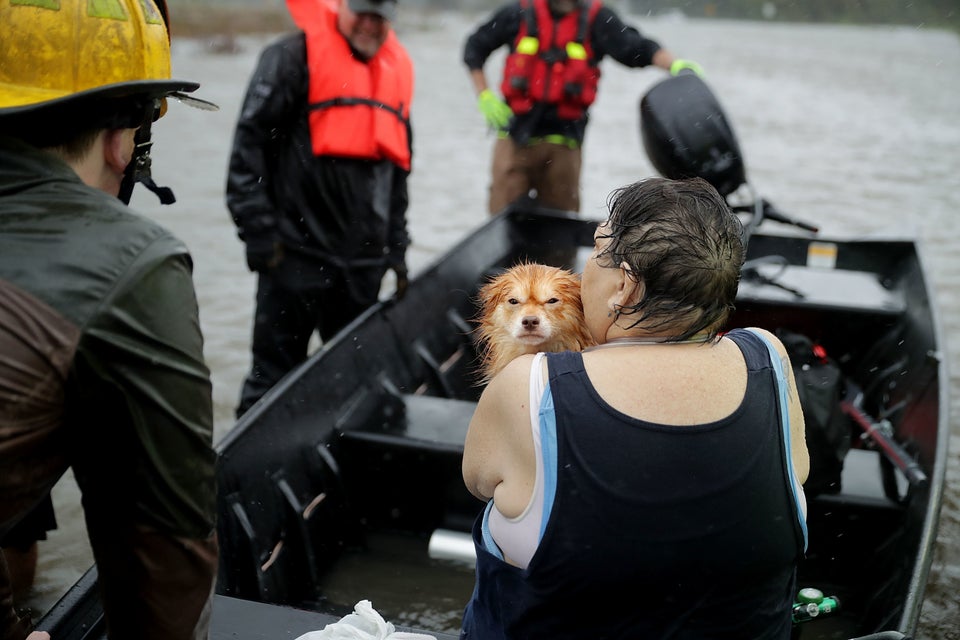 Animals Of Hurricane Florence
Popular in the Community