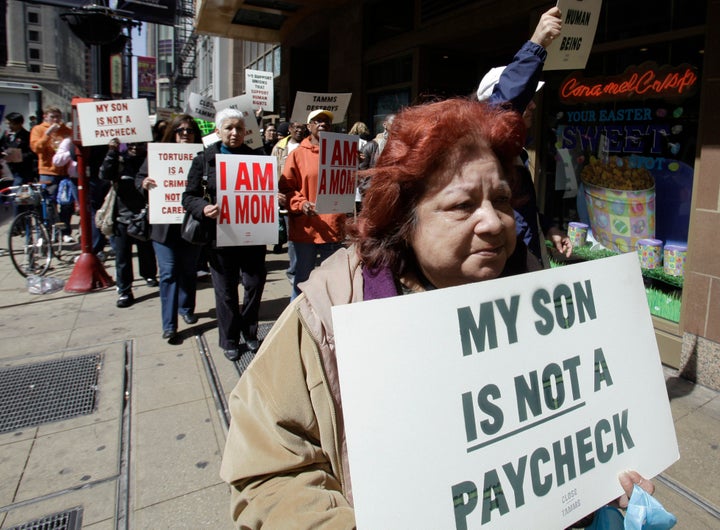 Though unions are fighting Illinois Governor Pat Quinn's plan to close the Tamms Correctional Center in southern Illinois, relatives of some inmates at the maximum security facility say the "inhumane" prison should be closed.
"They are slowly destroying my son with isolation and the state is going broke in the process," Warren told the Associated Press.
Geneva Mullins, whose son was convicted of attempted murder, acknowledged to the Chicago Tribune that her son and other criminals should "pay" for their crimes, but said Tamms takes the punishment too far.
"... you wouldn't treat an animal like this," Mullins told the paper. "It is inhumane."
What it comes down to, however, is money. The state is a financial mess and closing Tamms would save the state $26 million a year.
"Tamms is half full. It's expensive to operate. It has an annual average inmate cost of $54,805. More than three times the state average," Austin Baidas of the Governor's Office of Management and Budget told WSIL.
The Department of Corrections estimated that the actual cost per inmate is closer to $64,805.
The state commission is expected to make a decision on Tamms by May 11, but Quinn could still ignore it and close the prison no matter what the outcome.
Support HuffPost
The Stakes Have Never Been Higher
Related
Popular in the Community