WASHINGTON -- Sen. Tammy Baldwin (D-Wis.), who in 2012 became the first openly gay person elected to the U.S. Senate, wants to remind people that Sunday's mass shooting at a gay nightclub in Orlando, Florida, was a hate crime.
Flanked by her fellow Senate Democrats -- as well as the family members of people who died last year in the shootings in Charleston, South Carolina, and San Bernardino, California -- Baldwin explained on Thursday why the shooting in Orlando, which left at least 49 people dead, fit the criteria of a hate crime.
"As I woke to the news on Sunday of the worst gun attack in modern U.S. history, by a U.S. citizen inspired by terrorist groups, filled with hate, who illegally purchased a weapon of war and targeted the LGBT community at a gay bar on Latin night, I asked myself: 'How many more times do we have to wake up to news like this before we act?'" Baldwin said.
"I want to stress that this was a hate crime," she went on. "What is a hate crime? ... It's a crime in which the victims are targeted based on certain characteristics -- in this case, LGBT Americans, Latino Americans. And it's meant not only to kill or gravely harm its victims, but to terrorize all those who share those characteristics, who belong to that community."
Baldwin attended a vigil in Wisconsin on the day of the shooting, and said that while she was surrounded by the LGBT community and its allies, she could sense the "terror" many were feeling. It reminded her, she said, of the atmosphere after the 1998 murder of Matthew Shepard -- seen as one of the worst anti-gay hate crimes in U.S. history. After President Barack Obama signed into law the Matthew Shepard Act in 2009, defining attacks motivated by a victim's identity as hate crimes, Baldwin said she remembers young people in the LGBT community wanting to be "out and proud."
But, she added, they "wondered if doing so would subject them to bullying, discrimination or violence."
Now, after Orlando, she said, she is sensing the same fear in the community again.
Senate Democrats have pressured Republicans all week to get votes on gun control amendments during debate on a spending bill the upper chamber is considering. Democrats expect to reach an agreement with Republicans to hold a vote on a provision that would bar people on terrorist watchlists from purchasing firearms -- a proposal that has raised questions about due process protections and is opposed by gun rights advocates and civil liberties groups.
Before You Go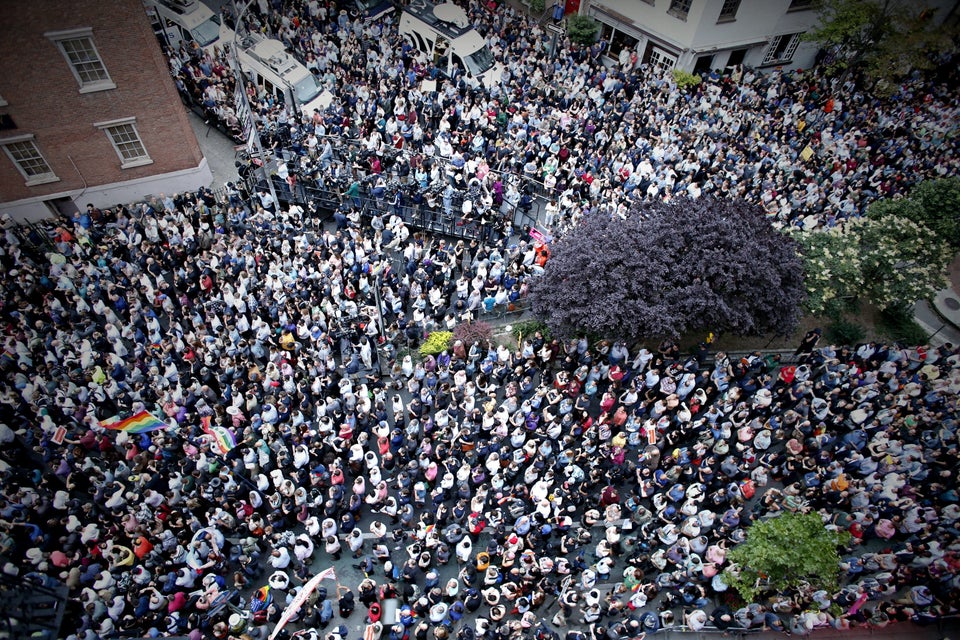 Vigils Held In Honor Of Victims Of Orlando Nightclub Shooting
Popular in the Community