WASHINGTON -- The 9/11 attacks have taken center stage in Wisconsin's Senate race.
Rep. Tammy Baldwin (D-Wis.) is out with a new ad Wednesday going after her GOP opponent for profiting off the 9/11 attacks, responding to a spot released by Tommy Thompson on Tuesday that accuses Baldwin of not supporting first responders.
"Tommy Thompson's ad is a disgrace," says the narrator in Baldwin's ad, which is running statewide. "The truth: Time and again, Tammy Baldwin has supported honoring victims of 9/11. And Tommy Thompson? He got a government contract to provide health care to 9/11 first responders. But Tommy took advantage, leaving them without the care they were promised. Tommy Thompson, personally, made over $3 million off the deal. Tommy Thompson should be ashamed."
Former Gov. Thompson's ad hit Baldwin for voting against a resolution in 2006 that honored the 9/11 first responders.
FactCheck.org called the spot "false and vicious," noting that Baldwin voted for the 9/11 health bills and for 9/11 victims many other times. She opposed the one measure Thompson cited because she thought it politicized 9/11, linking a remembrance for the victims to the Patriot Act and immigration.
The Bush administration -- in which Thompson served as secretary of Health and Human Services from 2001 to 2005 -- was heavily criticized for not doing enough to support the heroes of Ground Zero, who have continued to suffer from health problems years later.
In 2008, Thompson raised eyebrows when his Wisconsin-based company, won an $11 million contract from the federal government to track the health of the responders.
"It is ironic that former HHS Secretary Tommy Thompson's firm won the contract to provide the services, given the history of delay from the Bush administration when he was secretary and now," Rep. Carolyn Maloney (D-N.Y.) said at the time.
Several first responders have spoken out against Thompson's ad.
Judy Wolff, a Red Cross volunteer from Holmen, Wis., who became ill after spending three weeks at Ground Zero, said Thompson's claims were "not true."
"She didn't disagree because of that 9/11 part, she only disagreed to the other stuff that was added in later," Wolff said of Baldwin.
During a press conference announcing the new spot, Baldwin communications director John Kraus declined to specifically call on Thompson's campaign to take down the ad, but he said the former governor should "take responsibility" for his "dishonest" and "disgusting" ad.
"We're asking him to answer to that, and we're also asking him to take responsibility for his own record -- cashing in on his connections, making millions of dollars and leaving the health care of first responders behind," Kraus said.
In response, Thompson campaign spokeswoman Lisa Boothe stood by the original ad, saying Baldwin's vote against the 9/11 resolution "strongly demonstrate[s] that she is too extreme for Wisconsin and too dangerous for America."
"In sharp contrast, Tommy Thompson has always honored the victims of September 11 and the first responders who worked tirelessly to save so many lives that horrific day," Boothe said in a statement. "From the moment our nation was attacked, Thompson committed himself to providing the health care that was needed for victims and first responders. As Health and Human Services Secretary, Tommy Thompson took immediate and decisive action to declare a national health emergency and began moving medical personnel, supplies and support to New York City immediately following the attacks."
The Thompson campaign is holding a conference call on Wednesday afternoon to respond to Baldwin, featuring former New York Gov. George Pataki (R) and Milwaukee Professional Firefighters Association president David Seager.
Baldwin and Thompson face off in their final debate on Friday. Baldwin is currently leading in the race by 4.3 percentage points, according to HuffPost Pollster's average of polls.
UPDATE: 3:19 p.m. -- The Thompson campaign hosted a conference call Wednesday afternoon with George Pataki, who was governor of New York at the time of the 9/11 attacks. Pataki praised Thompson as a "force of nature" in responding to the tragedy.
"He was the first member of the Cabinet to come to Ground Zero, where I had the privilege of talking with him," said Pataki. "And from the early moments, he activated -- in a way that I will always be grateful for -- the nation's medical response efforts to help us."
When a reporter pointed out that Baldwin voted many times for other bills honoring and helping 9/11 first responders -- and clearly stated why she opposed the one bill being highlighted by Thompson -- Pataki nevertheless defended the criticisms.
"It's not misleading at all," he said of Thompson's ad. "She was one of a handful who voted against a strong bipartisan resolution. I don't understand the logic of her explanation."
Reps. Carolyn Maloney (D-N.Y.) and Jerrold Nadler (D-N.Y.), who were the lead sponsors of the James Zadroga 9/11 Health and Compensation Act, issued a statement on Wednesday defending Baldwin.
"Tammy Baldwin has an outstanding record of leadership in standing up for our 9/11 first responders and survivors, and anyone who says differently is willfully disregarding the facts. Among her many contributions, she played a truly critical role in the passage of the landmark Zadroga Act -- which provides these heroes with essential healthcare and compensation -- through her work on two key committees," they said, adding that Thompson's attacks were "troubling" and "disgraceful."
*************************
What's happening in your district? The Huffington Post wants to know about all the campaign ads, mailers, robocalls, candidate appearances and other interesting campaign news happening by you. Email any tips, videos, audio files or photos to openreporting@huffingtonpost.com.
Before You Go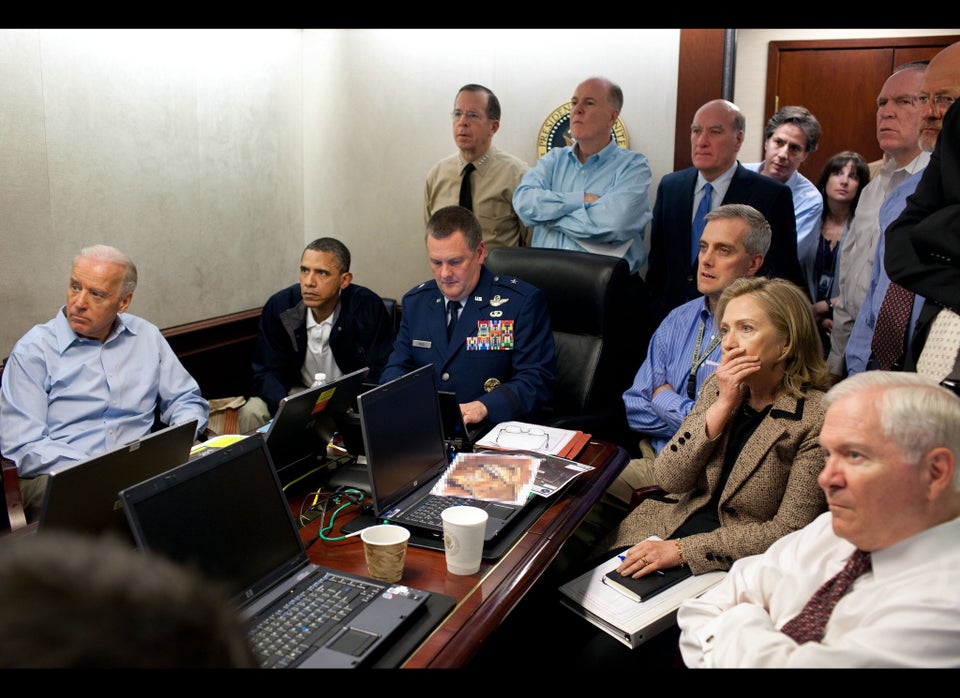 Most Iconic Photos Of Obama's First Term
Popular in the Community