WASHINGTON -- On the first anniversary of her election to Congress, Rep. Tammy Duckworth, an Illinois Democrat and Iraq war veteran, urged the passage of a treaty that would protect the rights of individuals with disabilities on a global scale.
During testimony before the Senate Foreign Relations Committee on Tuesday, Duckworth said ratification of the United Nations Convention on the Rights of Persons with Disabilities (CRPD) was "integral," while noting the disabled are often "jolted" by the obstacles they face when they travel overseas.
"We often travel to places that have no idea how to accommodate someone with an artificial limb, guide stick, or wheelchair," Duckworth said, pointing out that in many countries the disabled are "hidden" and "considered to be an embarrassment."
"Blinded veterans have had their guide sticks taken away after being mistaken for weapons," she added. "People with artificial limbs have been told to store them in overhead bins and others have been stranded abroad when one leg of a flight accommodates wheelchair users, but the next one does not."
The freshman lawmaker, who unseated former tea party Rep. Joe Walsh in Illinois' 8th Congressional District last year, lost both legs while serving in the Iraq War. As Duckworth told the committee Tuesday, when she returned for the first time in May to the same war zone where she was injured, she was pleased to learn that both Iraq and Afghanistan had recently ratified the CRPD.
The treaty has been signed and ratified by 132 countries since 2007, when it was first opened up to signatories. These signatory nations are required to meet global standards for the treatment of individuals with disabilities. The U.S. has not ratified the CRPD, though the treaty was modeled after the Americans with Disabilities Act.
President Barack Obama signed the treaty in 2009, but it has languished in the Senate, which is mandated by the Constitution to provide consent on treaties. The upper chamber failed to ratify the CRPD last year, despite intense lobbying from former Senate Majority Leader Robert Dole, who was left disabled after serving in World War II. Even though the Kansas Republican appeared on the Senate floor in his wheelchair during the vote, the treaty still fell five votes short of the two-thirds majority needed to pass. Although just five GOP senators voted for the treaty in 2012, proponents believe more Republicans might be willing to favor the measure this go-around.
Contrary to some Republicans who've argued the treaty would weaken the standing of the U.S., Duckworth argued it would do the opposite, and that the U.S. must reaffirm itself "as a leader for fairness and justice."
"We wounded warriors have done our job serving our country. Many of us sacrificed a great deal in doing so," she said. "We did this because we believe in our nation. We believe our country should lead."
Watch Duckworth's testimony below:
Before You Go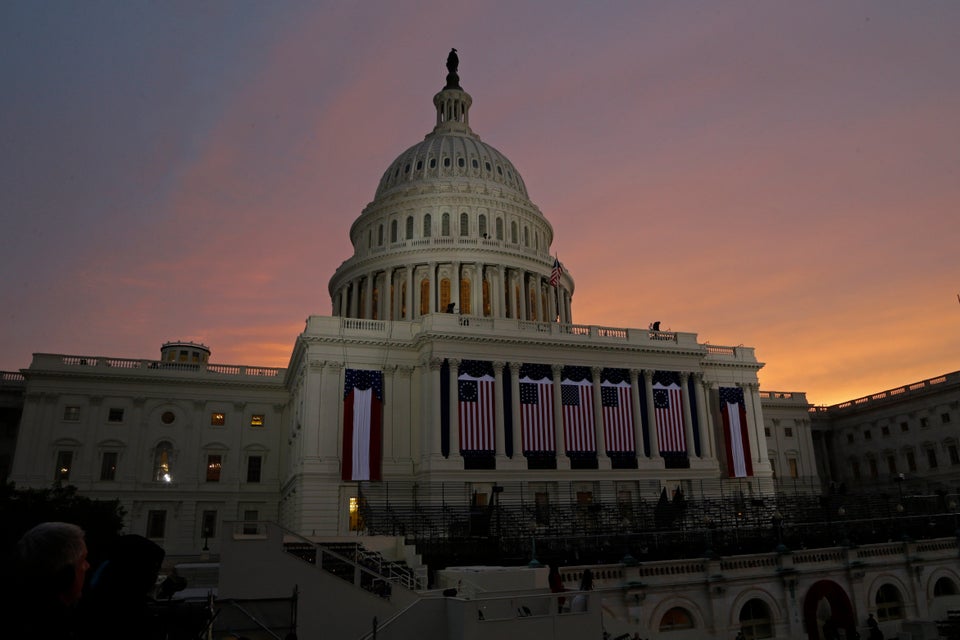 U.S. Capitol Photos
Popular in the Community