Many Americans have challenged President Donald Trump's bleak vision of the country.
But few have the credibility of Sen. Tammy Duckworth (D-Ill.), an Iraq War veteran who lost her legs in 2004 when a rocket-propelled grenade hit her helicopter.
Duckworth delivered her first speech from the Senate floor Tuesday, offering a nuanced but ultimately optimistic perspective on the United States' past, present and future.
Although Duckworth never once mentioned Trump's name, her remarks were a clear rebuke to the president and his nativist, "America first" view. It also criticizes Republican indifference to health care coverage and the GOP's uneven record on civil rights.
"America's greatness has never depended on the strength of any individual person, but on all of us, working together towards a common goal. But when we've failed to stay true to our core values ― when we deny another person our nation's promise of opportunity ― our national strength suffers.

"When a child can't access the tools to succeed in school, when a woman can't afford basic health care, when refugees fleeing terror see the door slammed in their face, when we deny civil rights on the basis of skin color or sexual orientation or religion, and when a working family can't put food on the table, our whole nation suffers."
Watch the whole speech above.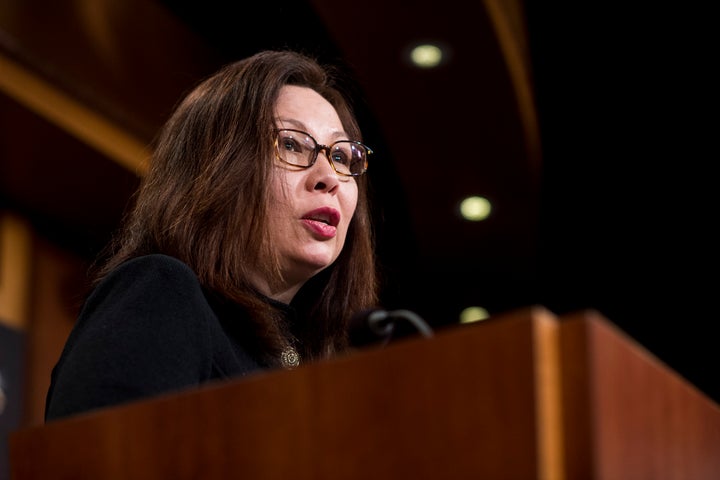 From this moment on, it's going to be America first.

Every decision on trade, on taxes, on immigration, on foreign affairs, will be made to benefit American workers and American families.

We must protect our borders from the ravages of other countries making our products, stealing our companies and destroying our jobs. Protection will lead to great prosperity and strength.
Where Trump sees newcomers and interaction with the world almost exclusively as threats to U.S. prosperity, Duckworth sees them as assets ― and views cutting them as the real threats to the fabric of the country.
Duckworth was elected to the Senate in November, defeating Republican Mark Kirk, 54 to 40 percent. She had served two terms as the congresswoman for Illinois's 8th District, which includes Chicago's northwestern suburbs.
Her victory returned an Illinois Senate seat to the Democrats that had once been held by former President Barack Obama.
Before You Go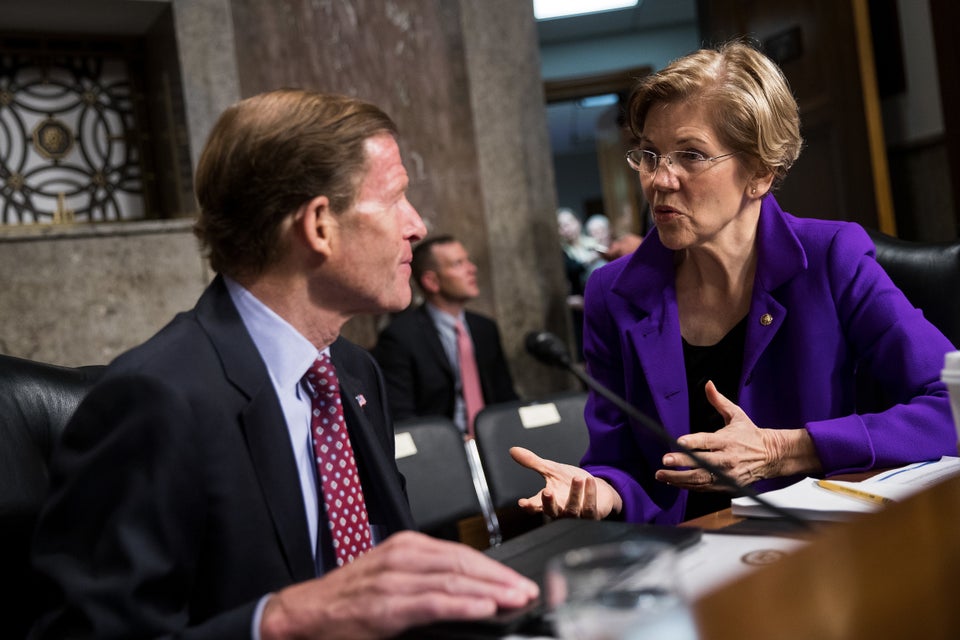 2017 Scenes From Congress & Capitol Hill
Popular in the Community