WASHINGTON ― Rep. Tammy Duckworth (D-Ill.) won Tuesday night's U.S. Senate race against Sen. Mark Kirk (R), restoring a seat to Democrats that had once been held by Barack Obama.
An Iraq War veteran and two-term congresswoman, Duckworth will be the second Asian-American senator and the first female senator to have seen combat. She's also the second woman in Illinois' history to become a senator. The first, Carol Moseley Braun, served from 1993 to 1999.
Duckworth's victory also means both of the state's senators are now Democrats.
He made a distasteful comment about Duckworth's Thai heritage during an October debate, which resulted in the Human Rights Campaign and a gun safety group dropping their endorsements of him. He inflated his military record, continuing a bizarre pattern of doing so even though his record stands on its own. The Republican senator also changed his mind four times on whom he was endorsing for president, leaving it up in the air less than two weeks before elections.
Both candidates have remarkable personal stories. Duckworth is a war hero; as an Army pilot in Iraq, she helped land a helicopter in 2004 after it had been hit by a rocket-propelled grenade, despite injuries that led to her legs being amputated and one of her arms being damaged. She was awarded a Purple Heart. Kirk was a Navy intelligence officer before getting elected to Congress. He survived a stroke in 2012, and after rehab, he continued to serve in the Senate.
Duckworth got a special assist from Obama on the campaign trail. He joined her at an October fundraiser in Chicago that people paid between $1,000 and $13,000 to attend. Top donors got access to a VIP reception and could have their picture taken with the president.
"She is going to be a great senator for Illinois," Obama told attendees. "I cannot think of a better person to represent this state that I love."
Before You Go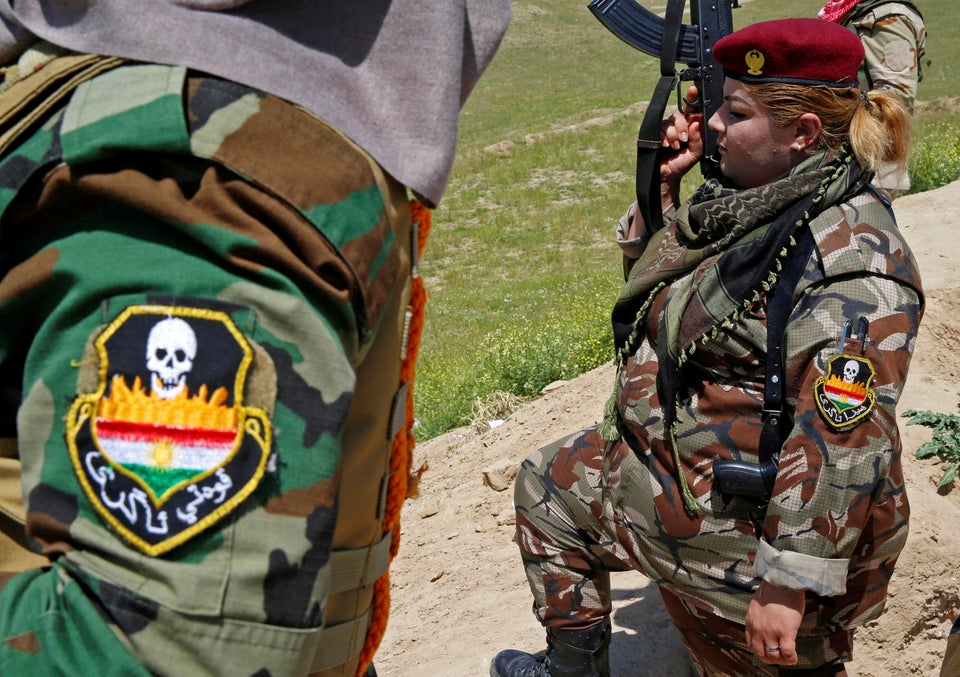 All-Female Unit Fights ISIS In Iraq
Popular in the Community