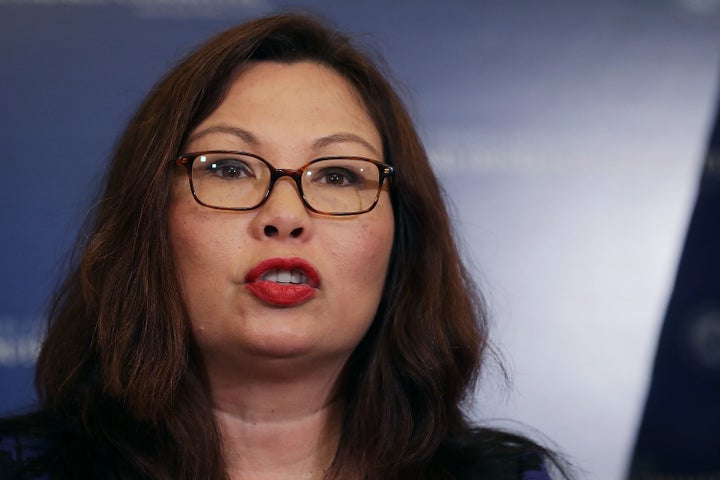 Last week, Duckworth, a Black Hawk helicopter pilot who received the Purple Heart for her service in Iraq, appealed to the Department of Homeland Security to review Perez's deportation case, arguing that deporting him would be a "shocking betrayal" of a veteran who fought for the United States.
"Unfortunately, Duckworth really doesn't have a leg to stand on in making this argument," the article read ― a highly insulting attack on the senator, who lost both her legs fighting in Iraq when her helicopter was struck by a rocket-propelled grenade.
The senator, known for her sharp-witted Twitter responses, sent quite the comeback.
"Thanks for noticing, Red State, but you're wrong. I actually have two legs. They're made of titanium, and they don't buckle."
She then launched into a discussion about supporting veterans when they return from war, oftentimes with mental health issues like PTSD.
Perez, who was diagnosed with PTSD, served seven years for a felony drug conviction in 2008. His lawyer said his citizenship application was denied because of the felony charge.
The Department of Homeland Security did not review Perez's case as Duckworth requested. Instead, he was flown Friday from Indiana to Texas, where he was then escorted across the border to Mexico.