Some women are trying to lose weight as the summer draws near, but Tammy Jung is trying to pack on the pounds, nearly 200 more.
Jung, 23, currently weighs 231 pounds, and doesn't plan to stop force feeding herself until she reaches her goal weight of 420.
There's a method behind her masticating.
The aspiring Los Angeles fetish model wants to become an Internet sex symbol for men who like large women. She is selling memberships to her adult website, sexysignaturebbw.com, where she shows off her ample frame in teeny bikinis.
Sometimes, her boyfriend, Johan Ubermen, 28, helps her out by pouring milkshakes down her throat using a beer bong-like device.
"I start the day with a huge breakfast of waffles, cream cheese, bacon and sausage then head to McDonalds for a few burgers in the afternoon," she said, according to HuffPost UK. "I can snack on cheese all day, a couple of blocks is no problem, then for dinner I'll either eat pizzas or make Mexican food.
"At the end of the day, I make a weight-gain shake from heavy whip cream and a whole tub of ice cream, which Johan feeds me through a funnel. The funnel forces me to drink the shake even when I'm full after a day of eating."
She is averaging 49 pounds every six months, but said she's never been happier.
"I know it's controversial but it's no one else's business -- eating makes me happy. I'm making lots of money doing what I love - and I want to make even more. As far as I'm concerned there is no such thing as too big."
In the world of supersized sex symbols, Jung is just small potatoes (albeit potatoes covered with butter, bacon and sour cream), compared to the larger luminaries.
The biggest star in "the feeder community" is Susanne Eman, a woman in Casa Grande, Ariz., who is attempting to eat her way to the Guinness World Records book for heaviest woman ever.
The woman who stands largest among "feeder" sex symbols is Donna Simpson, who set and holds the Guinness World Record for heaviest woman to give birth when she delivered her daughter, Jacqueline, in February 2007, while weighing a whopping 532 pounds.
Simpson told HuffPost she weighed 630 pounds at her peak, although media reports listed her as 100 pounds heavier. She holds the record for "heaviest mom," but has never been certified as "heaviest woman alive."
However, thanks to a large media presence, Simpson is perhaps the most well-known "gainer" and once earned a living by charging fans $19 a month to watch her eat.
I wound up smoking about $120 worth every day. Throughout a six month period I smoked crack daily and it never decreased my appetite. I would work at the development center during the day and clean my house at night. I never lost any weight, but my house was immaculate.
Related
Before You Go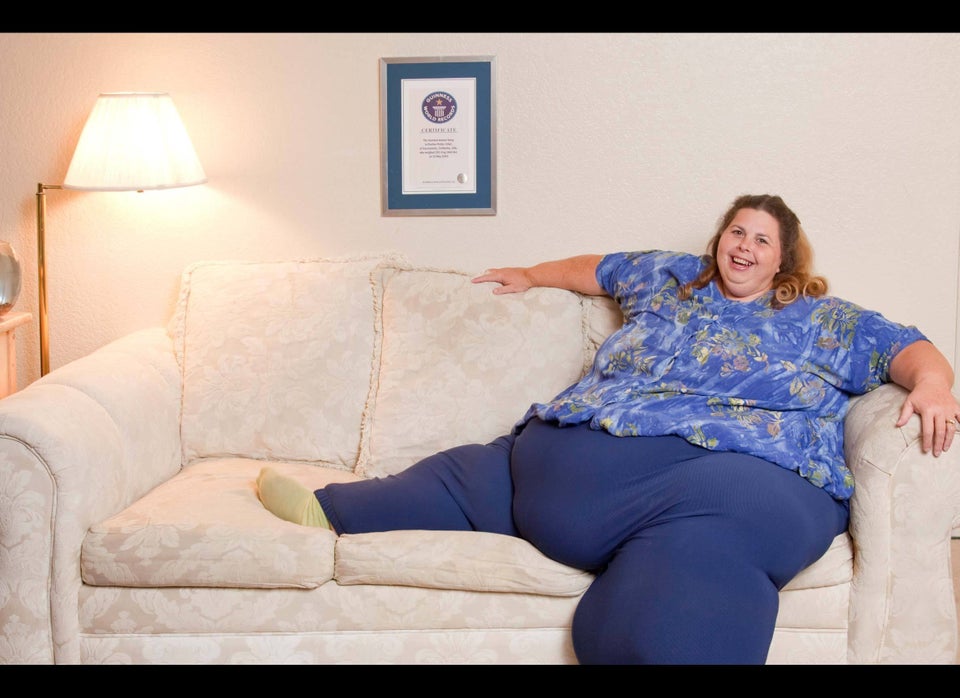 Living Large
Popular in the Community