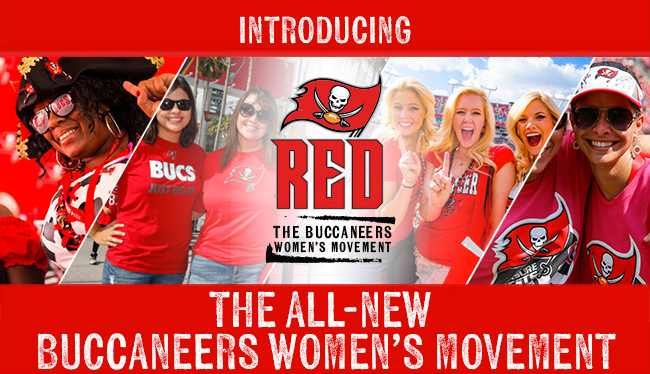 Following in the footsteps of Washington's football team, the Tampa Bay Buccaneers have created a website dedicated to educating women on the rules of football, as well as all the ways they can have fun watching the sport while staying feminine!
The brand-new "RED Women's Movement," which launched Thursday, is a "movement" in the sense that women can pay to attend a RED launch party scheduled for Thursday. But really, it's just a section of their team website dedicated to explaining how football works (and suggesting some cute ways to accessorize during the game).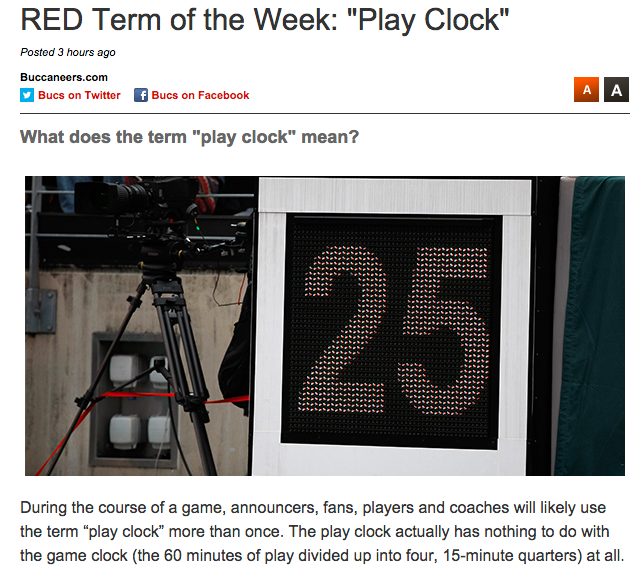 Ah yes, the play clock, which the Bucs want to make sure women can digest in terms they can easily understand:
The play clock in the NFL is the amount of time a team has to run an offensive play before receiving a penalty. Teams have 40 seconds from the time the end of previous play to snap the ball again, or else they will be penalized five yards.

There are a few reasons why having a play clock is beneficial to the game. Without it, teams would have an unlimited amount of time in between plays, which allows for an unlimited amount of strategizing and unlimited amount of time for players to rest and recover.

Having the play clock also keeps the game moving at a steady pace, and helps keep a single game to a little over three hours, from start to finish.
Not stopping there, the elementary football education the Bucs are providing to women also covers the positions on the field. In a video interview with running back Doug Martin published today, host Casey Phillips' first question is, "Tell me a little bit about what position you play and some of the things that people might not know what that means."
Martin, a former star of fantasy football teams the world over, goes onto explain his job title and job function. Even though women make up 20 percent of the over 8.3 million fantasy football players, according to the Fantasy Sports Trade Association, the Bucs seem to think that it's safe to assume that women football fans literally know nothing about football. What's a running back? The Bucs will tell you!
In one statement introducing RED, the Bucs manage to separate football culture from what women like to do. This is how the NFL does convergence culture:
RED will re-invent the female fan experience by providing insight into topics such as: what goes on behind the scenes on gamedays at Raymond James Stadium; how to maximize their gameday experience; how to blend personal Buccaneer pride with the latest NFL fashions; as well as tips on sharing their experiences and ideas via social media platforms such as Pinterest.

RED members will also have access to exclusive networking events throughout the year designed to encourage interaction while providing practical advice on how to express their love for the Bucs into original design projects, fashion-forward team apparel and creative culinary creations.
Yep, hop on the Bucs' Pinterest page right now and women Bucs fans can find all sorts of pro-Bucs cooking and baking recipes, makeup tutorials, hairstyle ideas, manicure examples, DIY projects and, of course, the "Football 101" board: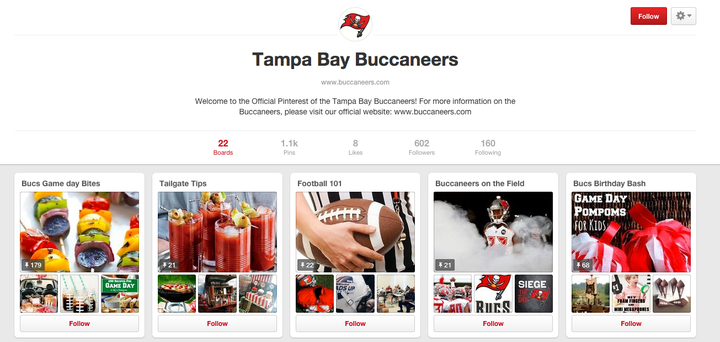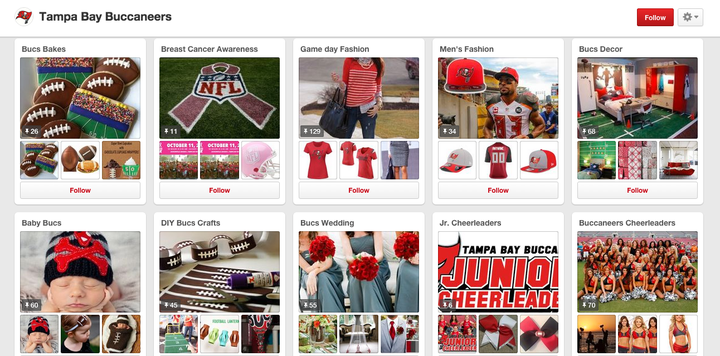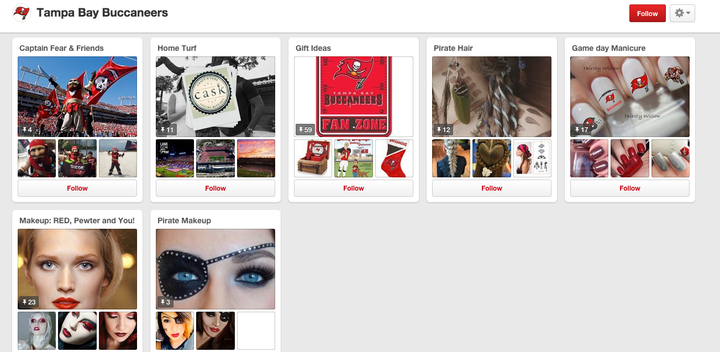 When we reached out to the Buccaneers, the team declined to comment. But when we checked Twitter, there were lots of comments.
Women make up 50 percent of the people on this planet. According to an NFL-commissioned study, they represent 45 percent of its fan base. There are millions of female NFL fans, but to the Bucs, those fans are best served by Pinterest tailgate recipes and dictionary definitions of football.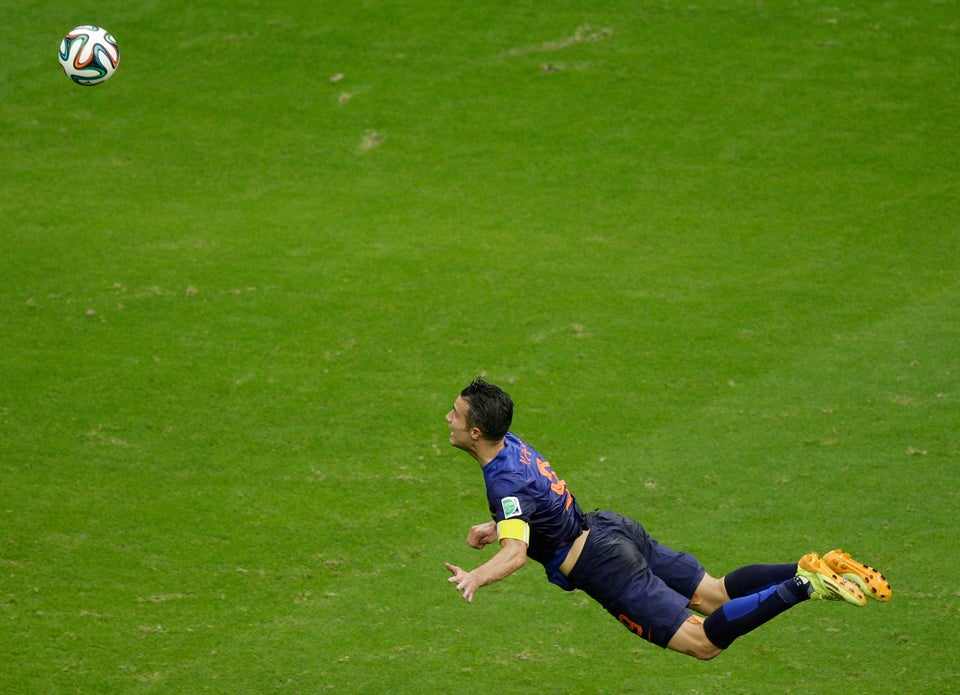 Amazing Sports Photos
Related
Popular in the Community