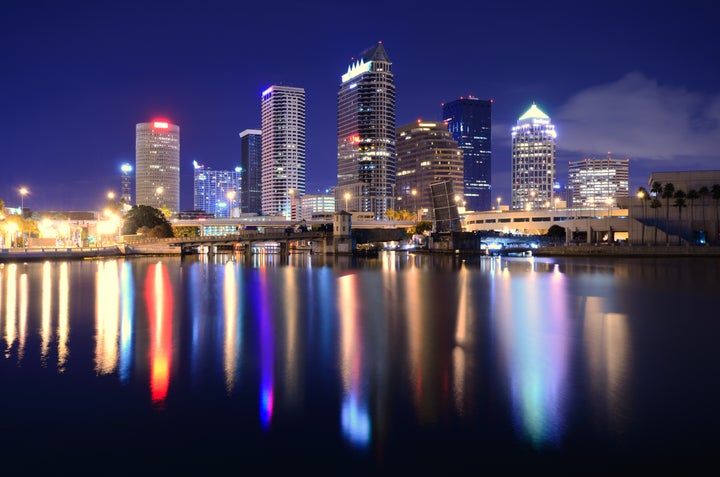 As director of marketing for a SaaS platform serving Multifamily and campus communities, I am constantly keeping my eye on big development deals. One area that caught my eye recently is Tampa Bay, Florida. I was somewhat surprised to read an article about the Water Street Tampa project by Strategic Property Partners (SPP), a real estate development joint venture between Cascade Investment, LLC and Jeff Vinik, the current owner of the Tampa Bay Lightning and a minority owner of the Boston Red Sox.
SPP controls more than 50 acres along the downtown Tampa Waterfront. The project will revitalize a currently underutilized former industrial area into an urban, mixed-use waterfront neighborhood consisting of over 9 million square feet of office, residential, retail, hospitality, cultural, entertainment, and educational uses, totaling over $3 billion in private investment.
I reached out to SPP CEO, James Nozar to find out what this project is all about, how it will impact the state of Florida and future development deals across the globe, and how they are implementing the newest technologies to compete as a smart city.
Nozar began as CEO of SPP in March of 2016.
"The project, which will be one of the largest mixed-use downtown redevelopment projects in the country, has been in the planning stages for a few years, and will be breaking ground this fall," he said. "Integrating principles of walkability, wellness, sustainability, connectivity, and thoughtful design, SPP intends to transform downtown Tampa into a world renowned destination."
According to the website Curbed, a Stateline analysis of inflation-adjusted data from the U.S. Bureau of Economic Analysis, the construction industry's impact on U.S. gross domestic product has grown by more than 21 percent since its recession low point in 2011, and in 2016, construction's contribution to the U.S. economy soared above $650 billion for the first time since 2008.
SPP formed in 2014 as a joint venture between Jeff Vinik and Cascade Investment, LLC. According to Nozar, prior to this partnership, Jeff Vinik, the owner of the Tampa Bay Lightning NHL team, had acquired several acres of land around the Amalie Arena (home of the Lightning), and had engaged a team of planning experts to help conceptualize and create the vision for the Water Street Tampa project. Jeff and Cascade, are aligned in their goal to create, own, and manage a world-class urban mixed-use project over the long-term, joined forces to realize the vision.
"The Water Street Tampa project will transform downtown Tampa, creating a 'heart' of the city's urban core, and we believe it will also elevate the city for the future," Nozar said. "It is incredibly rare to have a project of such scale and positive regional impact, especially in a downtown environment. I am excited about the opportunity to complement the city's ongoing renaissance and existing charm and quality of life with a fresh new perspective in an urban, pedestrian-friendly, walkable environment that will amenitize the entire downtown area and provide new space to accommodate Tampa's phenomenal growth."
A development project of this scope does not happen overnight. To implement the vision SPP is currently working with over a dozen award-winning architectural firms on the design of 18 distinct buildings and 12.9 acres of new and enhanced public space.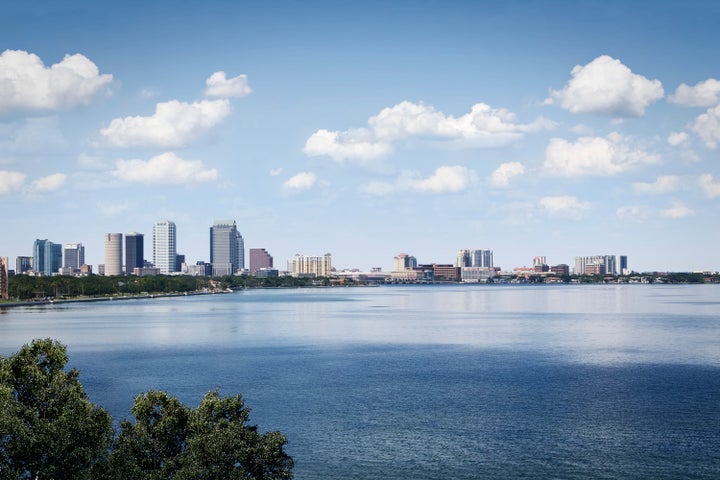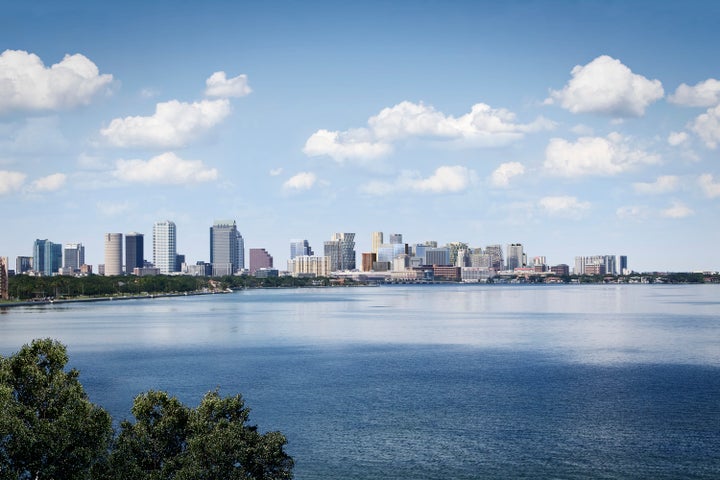 A New Contender In the Smart Cities Race
According to Nozar, one of the group's primary objectives is to make Tampa competitive on the world map of Smart Cities. SPP has been working with several technology partners as well as Intersection, a Google Sidewalk Labs partner on their digital masterplan.
"As part of the roadway and infrastructure improvements, which are currently underway, we are installing miles of new technology infrastructure, with the goal to be one of the most 'connected' environments in the world," he said.
Dreamit, a leading global startup accelerator, recently announced that it will launch its 'UrbanTech' vertical in Tampa in partnership with Jeff Vinik. The program begins in September of 2017, and will expose entrepreneurs to community real estate, design, and construction stakeholders throughout Tampa Bay, including SPP and their external team.
SPP is also planning to implement the following smart technology into the development project.
Free high-speed wifi throughout the public areas of Water Street Tampa
New fiber and conduit for future technology infrastructure run in all streets
Centralized control of all Building Management Systems (BMS) throughout the project
WELL monitoring (light, air, water quality, etc.)
Centralized online/mobile platform for concierge-like services across all uses (tailored to office workers, residences, visitors)
Smart parking garages that maximize efficiency and utilization of parking structures; a reservation/hoteling-type system for parking spaces to ensure proper sharing of parking across multiple land uses (such as, office during daytime and residential at night).
What $3 billion Development Deal Translates To In Hard Numbers
This is the largest single private investment in the Tampa Bay region today. The $3 billion investment will leave some serious impact on the city of Tampa Bay, its' businesses and residents. The top six goals of the project as as follows:
(1) increasing the amount of office space downtown by almost 50% and will build the first new high-rise office in downtown Tampa in nearly 25 years
(2) almost doubling the number of housing units downtown
(3) adding two new hotels, including Tampa's first 5-star hotel and a new 4-star convention-oriented hotel, and investing $40M into the existing Marriott Waterside Hotel & Marina – together, representing 1,370 hotel rooms in downtown Tampa
(4) constructing USF's new Morsani College of Medicine and Heart Institute, which will house over 700 students
(5) adding a million square feet of retail and active ground-floor uses, creating a real amenitized core for downtown, and
(6) creating a new heart for downtown Tampa where 23,000 new people will live, work, study, and visit each day
Lastly, the project includes a great deal of resiliency planning, given the waterfront location. "Learning from the impacts of some of the recent natural disasters and understanding the effects of rising sea levels, we're regrading the elevation of the land on many of the building sites as well placing the primary building systems infrastructure in protected areas of the new buildings," Nozar said.
With this comes significantly enhancing the perviousness of the existing site and improving the stormwater management across the project.
"Water Street Tampa also aims to set a new standard for wellness and sustainability in the built environment," Nozar said. "SPP is pursuing both WELL and LEED building certification on individual buildings, and Water Street Tampa will become the world's first WELL-certified community under the WELL Community Standard, currently being developed by the International Well Building Institute."
Popular in the Community