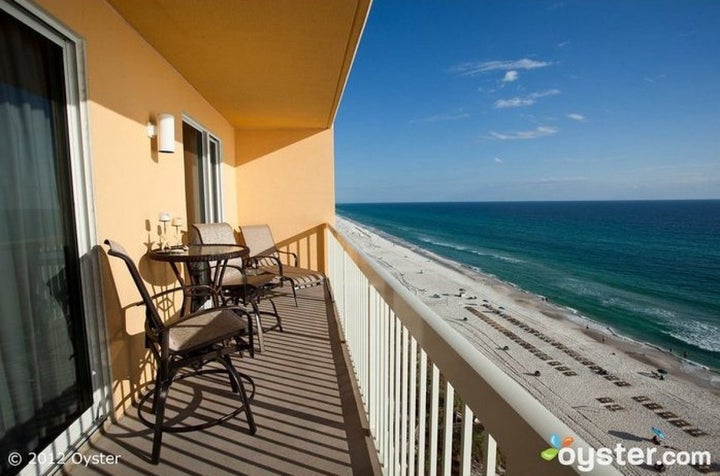 This month, the Republican National Convention will be held in Tampa, a city I love. Called a "hot mess" by Salon commentator Will Doig, Tampa is notorious for its poor planning and rampant sprawl. It is critiqued for its lack of taxpayer support for infrastructure, for its lack of services, and its overall Tea Party mentality around local government. It never seems to get its act together -- particularly when viewed from outside of the Sunbelt. But, is Tampa really that bad?
When I first moved to Tampa in 1990 to start my first academic job as an assistant professor, I found a nice two bedroom apartment on the edge of town near the University of South Florida. Prior to moving to Tampa, I lived in an old funky apartment building in downtown Milwaukee. Everything was within walking distance. The neighborhood was fantastic and it had great restaurants, parks, and nightlife.
In Tampa, I missed my downtown life. In the 1970s and 80s, Tampa destroyed many of its historic downtown buildings in the push for glass skyscrapers and corporate dreams. The sidewalks rolled up at night and the downtown workers got in their cars to head for the ever expanding suburbs with names like Hunters Green, Pebble Creek, or my development, Windwood Oaks.
Parts of the city were hopscotched in a quest for development. Houses became fast fashion as 1970s-style suburbs were discarded for modern ones. Older suburbs declined as new ones were built.
As I explored Tampa, I found that there was far more to this hot mess than meets the eye. In most cities, particularly older, northern cities like Milwaukee, downtown neighborhoods draw a group of people some call the creative class. Richard Florida, the noted American urbanist, described the creative class in his book, The Rise of the Creative Class, as a group of young, educated, entrepreneurial, artistic, and bohemian individuals that drive economic development in urban areas -- people like me.
Florida argues that cities that have strong creative class communities, such as New York, San Francisco, Toronto, and Milwaukee, tend to do better economically than others. Some of these neighborhoods, like Haight Ashbury or Greenwich Village, are places that spawned great ideas and business enterprises.
Yet what about suburban places like Tampa without bohemian core neighborhoods? When I explored Tampa I found that amazing things were happening all over the city. Great theater was emerging in strip malls, some of the best avant guard artists in the country invaded former convenience stores, and the counter culture scene was strong.
Tampa is where death metal started, goth fashion put down roots, and Cuban revolutionaries were welcomed. It is also the home to some of the most conservative churches in the nation and internationally infamous strip clubs. In other words, it's a wide open place -- outwardly odd, but understandable in the context of its mix of liberalism, libertarianism, and conservatism.
I could take you to an organic farm with one of the most cohesive green communities in the country and stop by for café con leche at a locally owned coffee house. We could listen to a Grateful Dead cover band with a city council member at a place with a motto "we smoke everything" and then go to a Latin dance club and salsa the night away with leaders of Tampa's Hispanic Republican crowd. If we were feeling poorly, we could get something healed at a megachurch, go to a Santeria Botánica for some candles and a blessing, and hang out by the pool at a nudist resort.
We would do all of these things in strip malls or off of giant multi-lane suburban roadways in what I call the San Francisco of Suburbia. Tampa is funky without knowing it's funky. It's so hip that it doesn't really care if outsiders think it's a mess. Tampanians embrace the mess.
But, there is no doubt that Tampa has made a commitment to improving the city and it is unfortunate that it gets such bad press by outsiders. It recently earned a gold rating by the Florida Green Building Coalition and it annually produces a sustainability report that highlights its many successes. I use this example as a way to teach suburban sustainability in my Sustainability courses at Hofstra University on Long Island. I moved here last year to experience a different kind of suburban landscape.
It's no secret that suburbs are not really loved by urbanists. They find them banal, in need of fixing, utterly lacking in charm, and highly unsustainable. That was my attitude when I first moved to Tampa. No longer. I embrace the mess.