Florida police have released a new surveillance video of a "person of interest" wearing a long jacket with a hood and repeatedly flipping open a cell phone in investigators' hunt for a suspected serial killer in a Tampa neighborhood.
The person, whose clothing somewhat resembles a kind of hazmat suit from afar, was tracked on video nonchalantly walking in the area near the time when the first victim — Benjamin Mitchell, 22 — was fatally shot Oct. 9. The individual runs from the area after Mitchell is shot. Police uploaded the video Thursday and have referred to the person of interest as a man, but it's impossible to know for certain from the footage the person's gender or age.
Police believe either the person was involved in the shooting or may have witnessed something that could be valuable to investigators, Tampa Police Interim Chief Brian Dugan told WFTS-TV. Even the individual's apparent habit of flipping a cell phone might be a clue to the person's identity, Dugan told CNN.
Police believe Mitchell, 32-year-old Monica Hoffa, and 20-year-old Anthony Naiboa may have been targeted at random by a serial killer because they didn't know each, weren't killed during robberies, and were all shot within a mile radius near bus stops in Tampa's Seminole Heights neighborhood.
Officials are determined to find the killer and end the shootings. "Bring his head to me," Tampa Mayor Bob Buckhorn told police earlier this week, according to the Orlando Sentinel. "Let's get this done."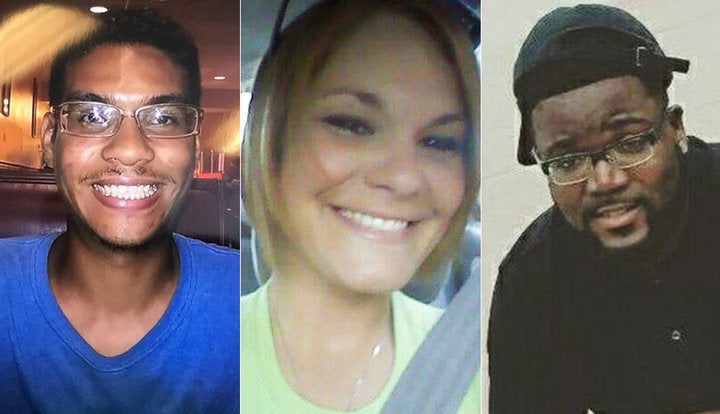 Police released other surveillance footage of the same person earlier this month. The video clips all show a person walking with a very straight back but with a casual gait, flicking a cell phone. The new footage shows the person running with long, effortless strides after Mitchell was shot.
Related
Popular in the Community