Period poetry. It's a thing!
You read that right. At a Twitter event on Wednesday, Chirlane McCray read a poem she wrote, dedicated to tampons. Titled "Tampons for ALL," the poem pushes back against stigma around menstruation and hails recent victories in bringing free tampons to low-income girls and women in the city. She posted the poem in its entirety on Twitter.
Read it and weep -- in gratitude for having such a badass NYC First Lady.
Tampons for ALL

Consider the tampon:

So essential, so taboo.

For decades we've been silent

Because they make some men go "Ew!"

But finally we are talking:

We say is "Enough is enough."

Menstruation is part of life,

If you can't handle it, then tough.

Our latest big win

-And this really is cool-

Is bringing free tampons

To twenty-five schools.

It started with Council Member

Julissa Ferreras-Copeland.

She saw we needed more supply

To match all the demand.

This is one small step for NYC

And one giant leap for womankind.

When it comes to menstruation

We all deserve peace of mind.

-- Chirlane McCray
The poem is a celebration of women's menstrual cycles, clapping back against the silencing of conversations around girls' bodies and needs.
It comes on the heels of a new proposal by City Councilwoman Julissa-Ferreras Copeland to make menstrual products available for free in all public schools, homeless shelters and jails in the city. It specifically mentions the city's recent distribution of free tampon and pad dispensers to 25 schools in Queens and the Bronx: "This is one small step for NYC / And one giant leap for womankind."
The advances McCray celebrates are critical for women's rights: feminine hygiene products are essential for every woman to menstruate in safety and dignity -- yet due to their high cost, many low-income women and girls struggle to afford them.
The Twitter event where McCray read the poem was part of the company's #PositionOfStrength campaign, dedicated to women's empowerment and fighting cyberbullying.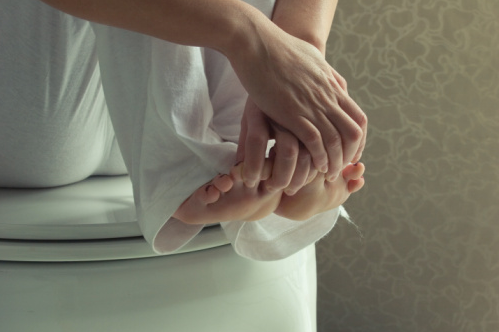 8 Period Facts Every Woman Should Know