UPDATE -- 4:43 p.m.: According to a tweet from Stand With Texas Women, the Department of Public Safety has stopped confiscating tampons and maxi pads. According to Burnt Orange Report, state Sen. Kirk Watson convinced the DPS to stop confiscating the items.
Several people tweeted that troopers were taking the objects before allowing entrance into the gallery:
Confirmed: state troopers are searching all bags and confiscating tampons and pads. #hb2 #sb1

— Andrea Grimes (@andreagrimes) July 12, 2013
I just asked DPS myself: NO TAMPONS OR MAXI PADS IN GALLERY. "Nothing that can be thrown at Senators" #HB2

— Jessica W. Luther (@scATX) July 12, 2013
FYI: Condoms are also not allowed into the gallery. #HB2

— Jessica W. Luther (@scATX) July 12, 2013
Officers clarified that the list of items not permitted in the gallery was not new and that the confiscations were an effort to maintain the "rules of decorum." Lt. Gov. David Dewhurst said earlier that law enforcement would "clear the gallery" if chaos erupted during the debate.
"We're going to have strict enforcement. If there are any demonstrations, we are going to clear the gallery," Dewhurst said Thursday. "I hope we don't get to that point but if we do, we do. This is a democracy and we will not be interrupted from doing the people's work by an unruly mob."
Hundreds have protested the Texas abortion bill, which would prohibit abortions after 20 weeks of pregnancy and force 37 out of 42 abortion clinics in Texas to close and undergo millions of dollars in upgrades.
A Texas Senate committee has pushed through new abortion restrictions, setting up a Senate vote expected before the weekend.

With the Republican majority set to pass the bill, a top Democrat says his party's efforts to block it at the Capitol have run out. Sen. Royce West of Dallas says abortion rights activists will ask the courts to intervene.

The bill returns to the Senate chamber, where a filibuster and outbursts from the public gallery interrupted a vote on June 25.
Watch a live video of the Texas abortion hearing above.
Before You Go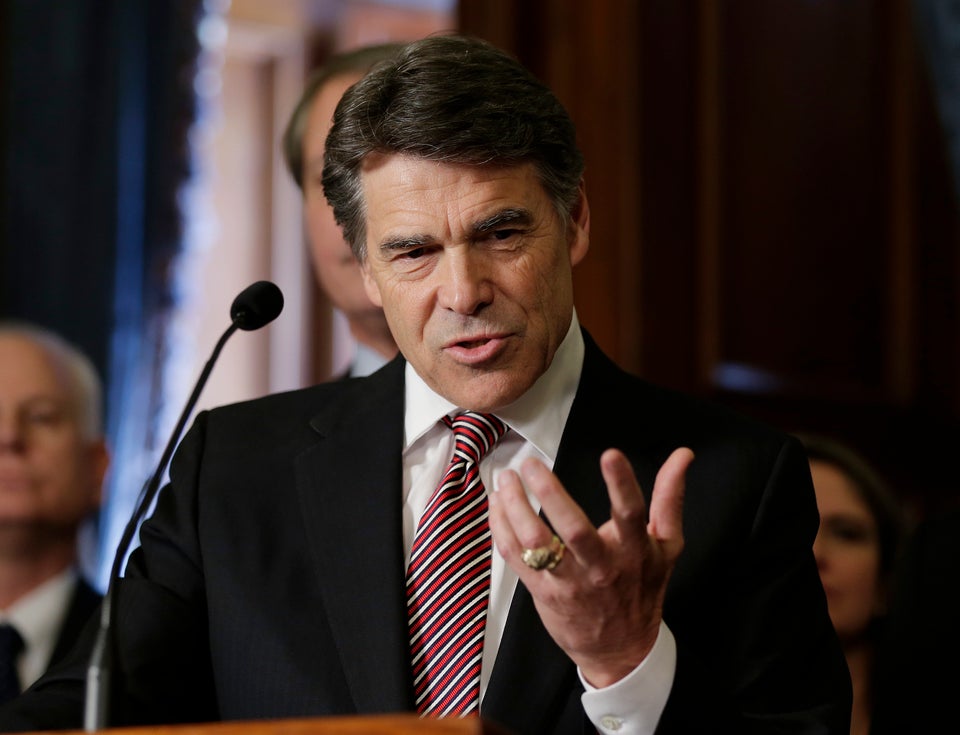 How Many Fingers Is Rick Perry Holding Up?
Popular in the Community