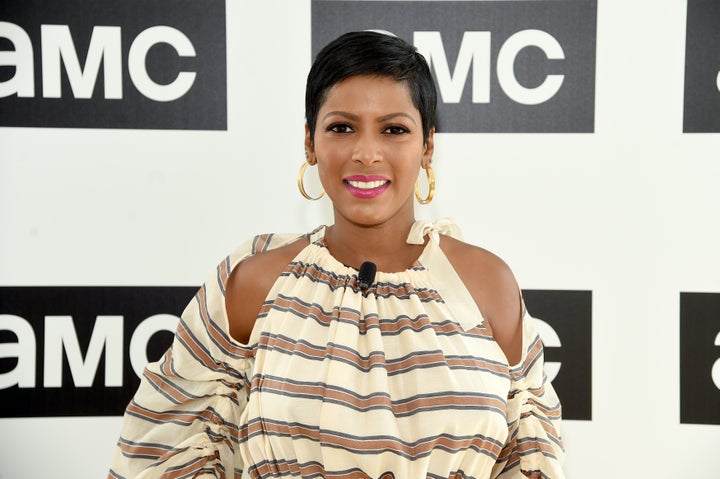 Former "Today" show host Tamron Hall is developing a daytime talk show that will make its home at Disney/ABC more than a year after exiting the morning staple on rival network NBC.
Details are scant, but Hall said in a statement provided to HuffPost that she aims to make the show "unconventional, fun, intimate and sometimes even raw."
"My new partners appreciate and respect the relationship I've built with my audience and know that if we create television worth watching, they'll join us for the ride," she said. "I'm so grateful and excited for this next chapter. The landing makes the leap of faith so worth it!"
Hall previously served as an anchor for "MSNBC Live" and has been the host of Investigation Discovery's "Deadline: Crime with Tamron Hall" since 2013.
According to gossip site Page Six, her NBC departure was brought on by Megyn Kelly's addition to the schedule. With her solid ratings, Hall was reportedly hurt by management's decision to bump her and Al Roker from the show's 9 a.m. slot in favor of Kelly.
The journalist has been mulling the idea of a talk show for some time. In the summer of 2017 she reached a deal with Weinstein Television to develop a show that she would host and executive produce, but the deal was abandoned when disturbing sexual abuse accusations against the studio's head, Harvey Weinstein, became public.
Now she's packed up and moved on.
"We are incredibly excited to partner with Tamron and look forward to bringing a fresh, new daytime talk show to stations across the country that will showcase her enormous talent and dynamic personality," Disney executive Janice Marinelli said in a statement to HuffPost.
Popular in the Community