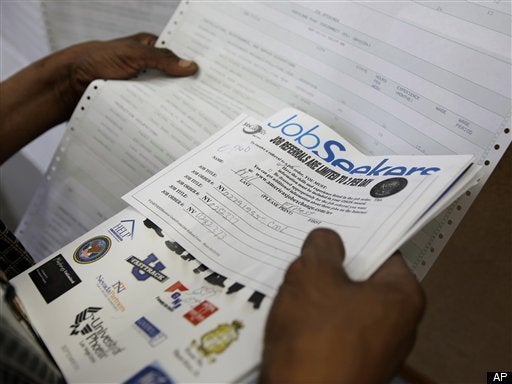 Advocates of a welfare-to-work program created by last year's stimulus bill are calling on Congress not to jeopardize some 240,000 jobs by letting the program expire at the end of September.
Republicans and a handful of moderate Senate Democrats blocked a reauthorization of TANF Emergency Fund back in March. The progressive Center on Budget and Policy Priorities reported Thursday that as the program's Sept. 30 horizon looms, "states are ramping down their subsidized jobs programs, stopping new placements and giving notice that existing jobs will end."
"They're telling the moms once the fund ends, you're going to have to work for free," Diana Spatz told HuffPost Friday in an interview. Spatz is the executive director of Lifetime, a California membership organization that helps low-income parents pursuing post-secondary education that employs eight moms and two dads thanks to the program. "They can work through the end of this month and then I think we're going to be able to keep two or three of them, but we aren't sure," she said.
Further funding has already been approved by the House, and Spatz is hoping it will reach the Senate floor quickly after the Senate returns from its August recess on Sept. 13.
"It's really a shame on a number of levels," Sam Tuttleman, director of the Employment Services Department of the Alameda Social Services Agency, said of the program's likely demise. Tuttleman said the program is currently funding some 1,100 jobs in Alameda County and has had other benefits as well.
"There's a pretty negative view about 'welfare clients' in the employer community," he said. "One of the things this has done is it really has changed the perspective of a lot of our employers because they've gotten good employees who've really worked out for them.'"
Tuttleman said he's heard anecdotally that some businesses would keep the people they hired through the program, and that his agency would be conducting a survey of businesses in the next month. Conservatives outside of Congress have praised the Emergency Fund as the most direct way to create private-sector jobs and "because it actually has worked."
"It's been as positive an initiative for job creation as you can make," House Speaker Nancy Pelosi told reporters after a speech at San Francisco State University on Thursday. "Unfortunately -- you'll hear me say this many times -- we have passed it over and over again in the House, waiting for some action from the Senate."
Christine Owens, director of the National Employment Law Project, said that Friday's sorry jobs report for August showed the need to preserve the program.
"The emergency fund has tremendously helped states create new employment opportunities. By reauthorizing it, even more states will have the opportunity to take advantage of millions in jobs subsidies," said Owens. "If Congress fails to reauthorize the Fund, those subsidies will vanish along with the job opportunities they provide. Continuing the TANF Emergency Fund is a concrete step Congress can take to create jobs, along with passage of larger-scale programs like the Local Jobs for America Act."
REAL LIFE. REAL NEWS. REAL VOICES.
Help us tell more of the stories that matter from voices that too often remain unheard.