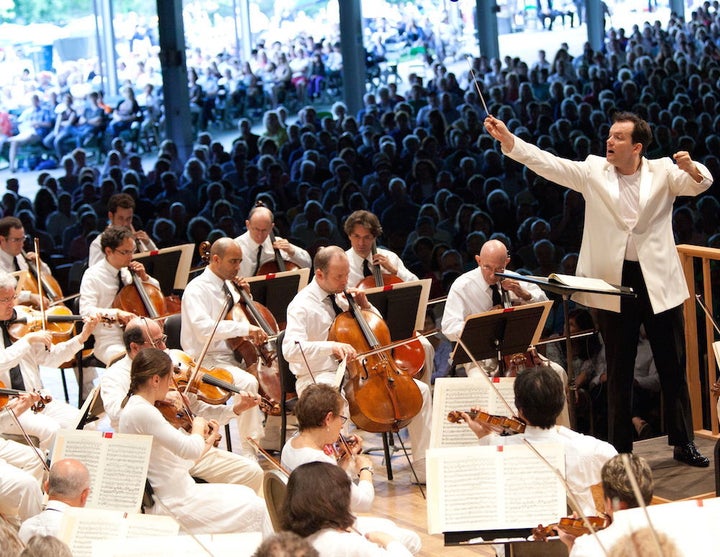 By Brian Taylor, ZEALnyc Contributing Writer, March 3, 2017
New York City music lovers have many things to look forward to in the summer "off season." Concerts in the park and Bargemusic to name just two. But the spiritual heart of the classical music world, really of the northeast United States, moves north to the Berkshires. Tanglewood, the Boston Symphony Orchestra's summer home and the country's premiere outdoor music venue, is an easy and rewarding respite from summer in the city, where a civilized picnic on the lawn can be savored among the trees with world class performances in a gem of acoustical environments.
This year, the breadth and scope of the Festival's programming is particularly strong. Performers include old stalwarts and world-class new faces. The repertoire includes timeless classics and intriguing works by living composers, frequently themselves on the podium.
On July 5th, things are underway with what should be a fervent interpretation of Vivaldi's The Four Seasons by Apollo's Fire, Cleveland's enduring Baroque orchestra, led by the indomitable harpsichordist and conductor Jeanette Sorrell. This period-instrument ensemble also performs Vivaldi's Concerto in G minor for two cellos, strings, and continuo, RV 531, and the rarely heard composer Dall'Abaco's Concerto in E minor "per più strumenti," Op. 5, No. 3, which features a soloist on a wooden flute.
The festival's official opening happens Friday, July 7, when Andris Nelsons conducts The Boston Symphony Orchestra and Tanglewood Fesitval Chorus in Mahler's Symphony No. 2, the Resurrection, with soloists Malin Christensson and Bernarda Fink. This season represents a significant increase in Nelsons's presence at Tanglewood, and he conducts a number of substantial and challenging concerts.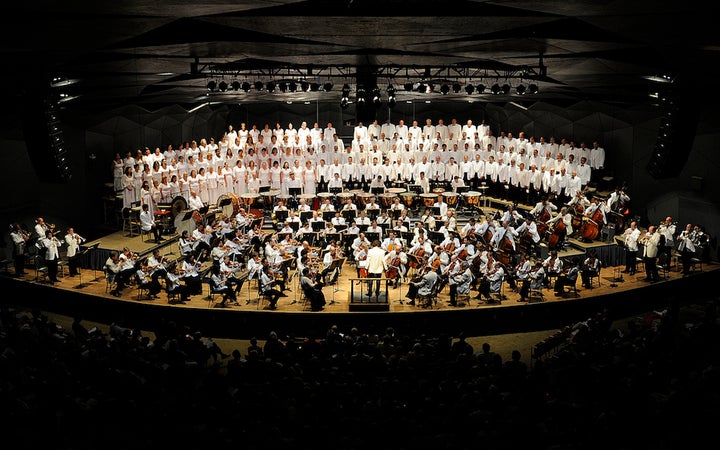 The Boston Pops' July 8th performance of Sondheim on Sondheim, a revue of Stephen Sondheim's songs interspersed around a video documentary featuring interviews with the composer, is cast with performers (Phillip Boykin, Carmen Cusak, Gabriel Ebert and Lisa Howard) all seen in a recent New York City Center gala performance of Sunday in the Park with George. The video material (originally assembled by James Lapine) is so fascinating and the cast so excellent that this should prove an entertaining and moving evening.
Another prominent presence this season is the BSO's "Artistic Partner" Thomas Adès, a composer whose work Three Studies from Couperin is paired on Friday July 14th with Ravel's orchestral treat Le Tombeau de Couperin with Nelsons on the podium. These pieces are balanced by Haydn's Symphony No. 83, La Poule, and Mozart's Piano Concerto No. 21 in C, K.467, the Elvira Madigan, with soloist Daniil Trifonov, a young Russian pianist now a fixture on the international circuit after winning both the Tchaikovsky and Rubinstein competitions in 2011.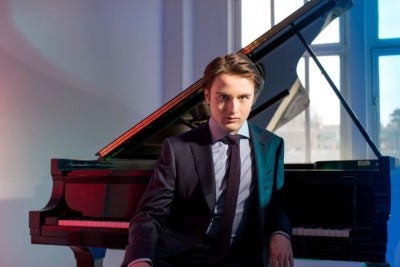 A concert performance of Wagner's Das Rheingold conducted by Nelsons (July 15th) follows the Maestro's public falling out with The Bayreuth Festival last summer. Tanglewood audiences will be the beneficiary and enjoy Nelson's well-reviewed approach to Wagner.
A particularly starry concert on July 16th features Anne-Sophie Mutter soloing in John Williams's Markings, for solo violin, strings, and harp, as well as Tchaikovsky's crowd-pleasing Violin Concerto. Symphonie Fantastique of Berlioz, a dazzling showpiece for orchestra, anchors the evening.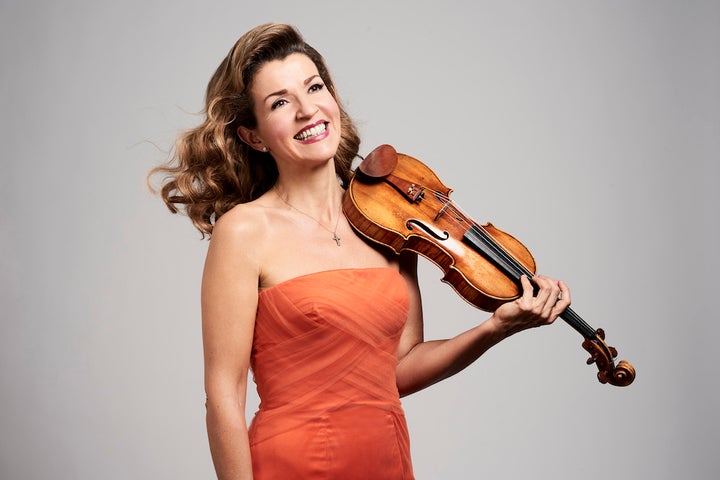 My first concert at Tanglewood years ago was a performance of Bernstein's wonderful Symphony No. 2, The Age of Anxiety, so I am especially happy to see it programmed now in a BSO concert conducted by Gustavo Gimeno with the substantial solo piano part played by the inimitable Jean-Yves Thibaudet. The piece has special resonance in this venue, as Bernstein, himself so closely associated with Tanglewood, dedicated the piece to Serge Koussevitzky, who conducted it here the summer after premiering the piece in Boston with the composer at the piano. This will be followed by Tchaikovsky's Symphony No. 4, which is interesting programming, given that these symphonies may be the product of composers grappling with both sexuality and musical form.
On July 22nd, Thomas Adès, furthering his "multi-dimensional collaboration" with the BSO, conducts a concert featuring his eclectic tone poem ...but all shall be well. Benjamin Britten's acerbic Sinfonia da Requiem serves as a palate cleanser before the great Emanuel Ax plays Beethoven's bombastic, but beloved Piano Concerto No. 5, Emperor.
The following day, July 23rd, Ken-David Masur conducts the BSO in a program featuring contemporary composer Alan Jay Kernis's expressive, Barber-esque Musica Celestis standing in contrast to Prokofiev's driving, percussive Piano Concerto No. 3 with Nikolai Lugansky at the piano. This is followed by Tchaikovsky's Symphony No. 2, the Little Russian.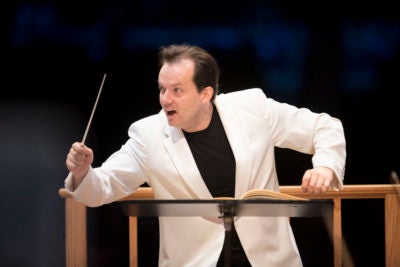 A particularly intriguing event this summer is Tanglewood Takes Flight: A Celebration of Birds and Music with Mass Audubon, a series of programs and activities spanning Thursday July 27th through Sunday July 30th exploring birdsong in nature and music. On July 27th, Pierre-Laurent Aimard plays a free recital at 7:00 AM (you read that right) from Messiaen's Catalogue of the Birds, and at 8:00 PM plays a more encompassing program entitled Birds in Music in Ozawa Hall.
On Sunday, July 30, the BSO (and Tanglewood Festival Chorus) performs William Walton's thrilling cantata Belshazzar's Feast, along with Beethoven's perfect Violin Concerto, with Pinchas Zukerman playing the fiddle.
The climax of the season is probably "Tanglewood on Parade," August 1st, an evening in which the BSO, the Boston Pops, and Tanglewood Music Center Orchestra all perform, under the batons of Charles Dutoit, Moritz Gnann, Keith Lockhart, Bramwell Tovey, and John Williams. The program runs the gamut, from Copland's jazz-influenced Piano Concerto with the great Garrick Ohlsson, to the film music of John Williams, and concludes with Tchikovsky's 1812 Overture accompanied by fireworks.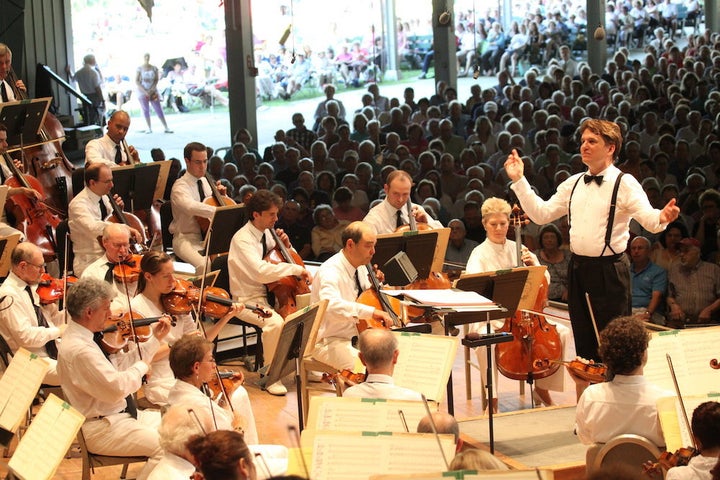 The ample supply of meat-and-potatoes repertoire continues all summer. On August 11th, Giancarlo Guerrero conducts Dvorák's Carnival Overture, and Brahms's Double Concerto for violin, cello, and orchestra, featuring Gil Shaham, violin and Alisa Weilerstein, cello. Stravinsky's thrilling The Rite of Spring concludes the evening. The following day the eminent Christoph von Dohnányi conducts Julian Anderson's riveting Incantesimi Brahms's Violin Concerto with Nikolaj Znaider on violin, and Beethoven's Symphony No. 7. The BSO performs more concerts in early August, playing Mozart, Schubert, Chopin, Mendelssohn, Schumann, Brahms, and Mahler.
In addition to playing the scores of Jaws and E.T. along with the films (June 18th and August 25th), the Boston Pops celebrates John Williams' Film Night on August 19th, conducted by both Nelsons and Williams with music from film scores by Williams, and his forebears Erich Korngold, Bernard Herrmann, and Alex North.
Beloved literary personality David Sedaris will certainly sell out August 20th and hopefully read from his forthcoming diaries Theft By Finding.
This monumental season of music in New England concludes appropriately with Ives's "The Housatonic at Stockbridge" from Three Places in New England, followed by Beethoven's Ninth Symphony.
I will be in the Berkshires this summer. There is simply too much that cannot be missed.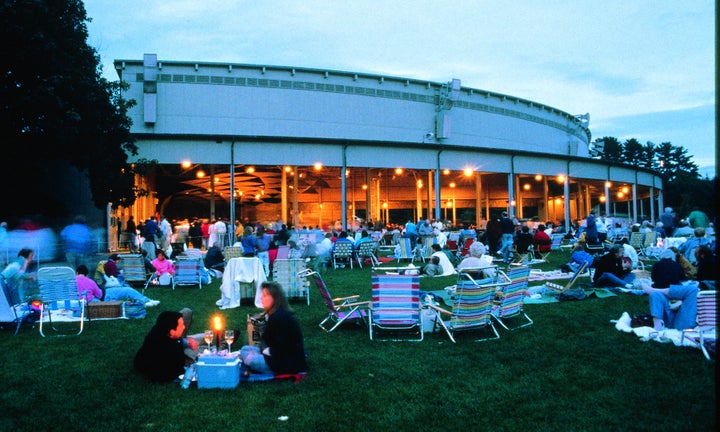 For more information and details about the season click here.
Brian Taylor is a Contributing Writer for ZEALnyc and writes features and reviews on classical music-related events and performances.
For more ZEALnyc features, read: