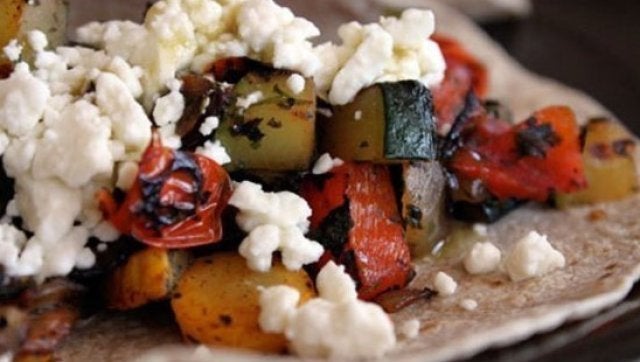 If there's a luxury we Southern Californians love as much as fine dining, it's traveling. Our wide variety of scenic destinations and blissful climate make for ideal weekend getaways. But even as we explore the far reaches that a tank of gas will take us, it's critical to know there's good eating on the horizon. My latest journey took me to a burgeoning arts district in the oft-overlook hub of rural north San Diego County -- Escondido.
The very name conjures up images of mom-and-pop taquerias and ageless family-fare restaurants. But there's a renaissance taking place in the historic downtown district, and one of the restaurants leading the charge is Tango Restaurant and Lounge. The restaurant, opened in 2008, is located on Grand Avenue (at Second Street), near the California Center for the Arts complex, and a cuisine that would be aptly described as California Modern. Manager Kyle Charast says their philosophy is simple, to provide good food and personal service in an atmosphere that is inviting and comfortable.
The lounge features signature cocktails, like the Tango Splash martini, and smaller plates are available, like steak frites with potato croquettes or steak nachos, with bleu cheese cream sauce, caramelized onions, featuring local mushrooms. And on weekends, the lounge hosts a piano player, whose classic covers can be heard in the adjacent dining room, creating a pleasant ambience in an otherwise staid environment occupied by a mostly middle-aged crowd of professionals (on a Saturday evening, anyway).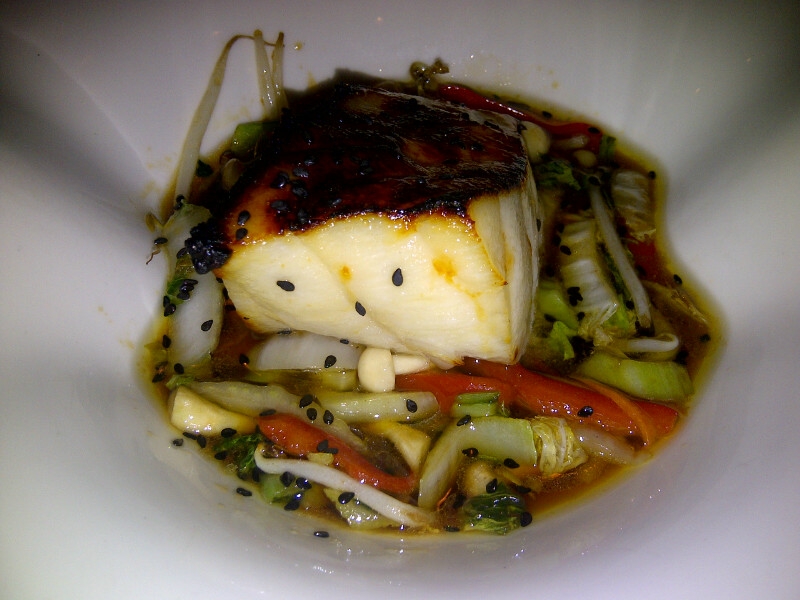 The miso-marinated Chilean sea bass is Executive Chef Justin Cullimore at his finest. (Photo by Scott Bridges)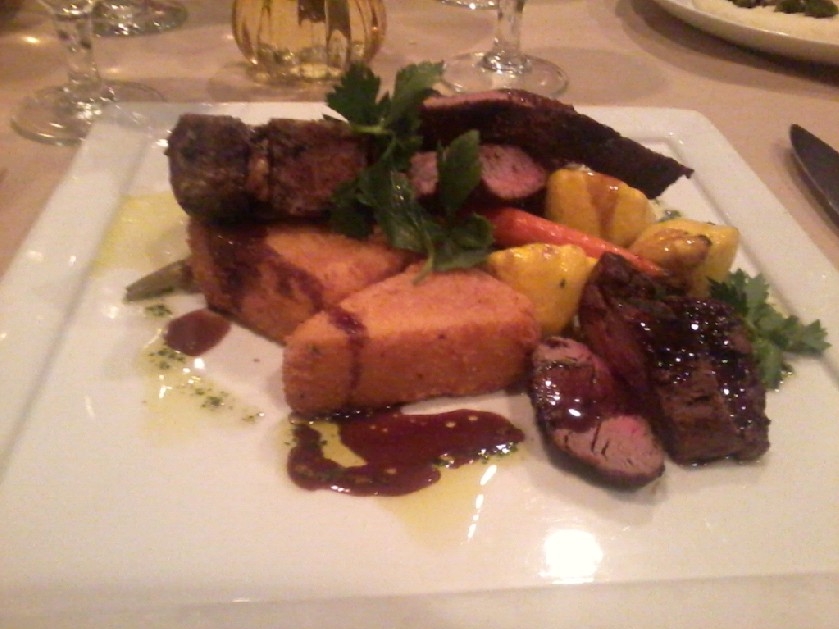 The trio of meats is a carnivore's paradise. (Photo by Sadie Watje)
Executive Chef Justin Cullimore, a graduate of Le Cordon Bleu in Hollywood, is putting Escondido on the map as one of the best inland locations to find great seafood. With dishes like his signature pan-seared Hawaiian opah with pineapple-cilantro risotto and lemon honey miso sauce; seared ahi with cucumber and avocado sauce; and miso-marinated Chilean sea bass in soy broth, Cullimore will likely soon develop a reputation for his culinary artistry with fish.
The grilled lamb porterhouse with spring pea and mint puree, however, is evidence that the chef's talents also include carnivorous delight, and the trio of meats entrée is a classic example of that. A word of caution though, one of the steaks on the menu -- I believe it was the bone-in ribeye -- had been sold out (it was a Saturday evening), but I was told such instances were out of the ordinary. The free-range chicken was good, but nothing about it was noteworthy -- it wasn't the Jidori bird that has become ubiquitous at the best restaurants in L.A. -- its place on the menu being perhaps requisite.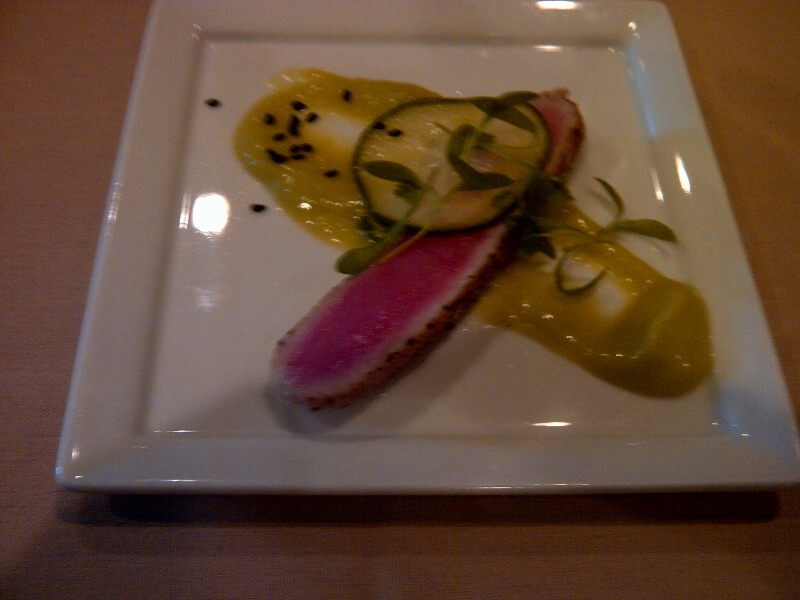 The seared ahi is an ideal introduction to the menu. (Photo by Scott Bridges)
The salads are creative and seasonal, and the desserts were good, if a tad too traditional. The house-made Snickers bar dessert was a hit at my table, but the cake and slow-churned ice cream trio might have been even better -- assuming you're not a Snickers nut.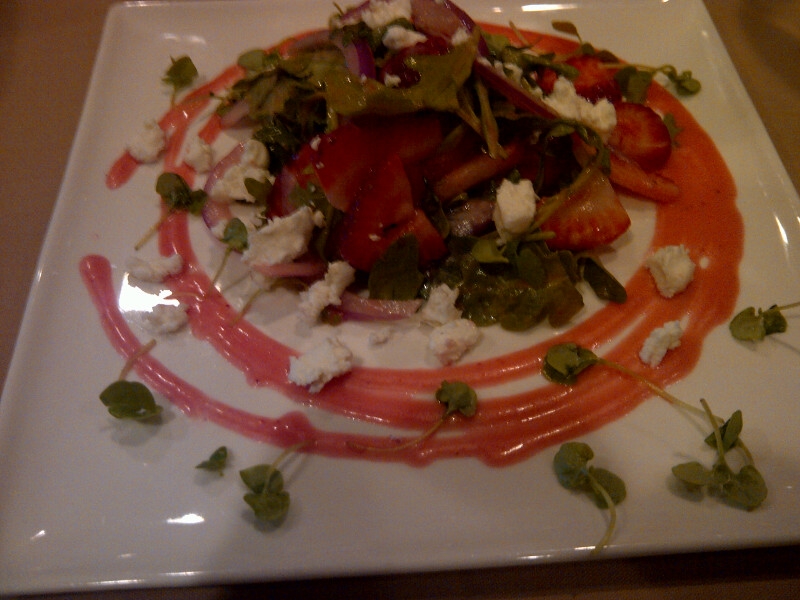 Fresh organic fruits and vegetables are an essential feature of the seasonal salads at Tango. (Photo by Scott Bridges)

Warning: The Snickers bar dessert is addictive. (Photo by Sadie Watje)
What I found out of the ordinary was the presence of a sommelier, which I did not expect to encounter in a restaurant that offers weekend specials and street-parking only. Mitch Krastovski clearly knows his craft, and guided me on a short tour of their extensive wine list -- another pleasant surprise. His selections were spot-on, and his love of wine evident. Furthermore, his warm demeanor was matched only by that of the staff, whose friendly service makes dining at Tango Restaurant and Lounge a delightful occasion, and one of the better culinary experiences in all of north county.
Calling all HuffPost superfans!
Sign up for membership to become a founding member and help shape HuffPost's next chapter