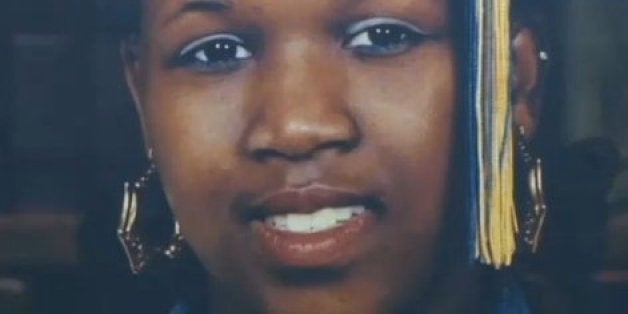 The family of a mentally ill woman who died while in police custody last year has filed a wrongful death lawsuit against the Cleveland Police Department.
The suit, filed Wednesday in federal court, claims that police used excessive force on Tanisha Anderson, a 37-year-old woman with schizophrenia, while she was detained by cops during a mental health episode. It claims police "handcuffed" and "slammed [Anderson] to the ground," causing the woman's death.
The officers... pushed on her and then slammed her to the ground and put pressure on her back while handcuffing her. As a result, Tanisha lost consciousness and stopped breathing. The officers unduly delayed calling for medical assistance and did not provide any medical care themselves.
The Cuyahoga County Medical Examiner's Office found that Anderson died "as a result of being physically restrained in a prone position by Cleveland police," and determined heart disease and mental illness were contributing factors in Anderson's death.
Anderson's family called police in November after she started having a mental health episode. The family said an officer performed a "takedown move" on Anderson, roughly wrestling with her before putting his knee on her back as she lay prone on the ground.
Police said the family had agreed to let them take Anderson to a hospital for a psychiatric evaluation. When they were escorting her to her car, they said, Anderson began to struggle before suddenly going limp.
The suit comes as the Cleveland Police Department finds itself under fire.
Last month, the family of Tamir Rice filed a lawsuit against the department after the 12-year-old boy was shot and killed by police who mistook his pellet gun for the real thing.
Also in December, the Department of Justice released a damning report that found Cleveland Police regularly engage in excessive use of force.
The report documented several specific cases including an incident in which officers punched a handcuffed 13-year-old boy and another in which cops shot at an unarmed kidnapping victim who was wearing only his underwear.
Before You Go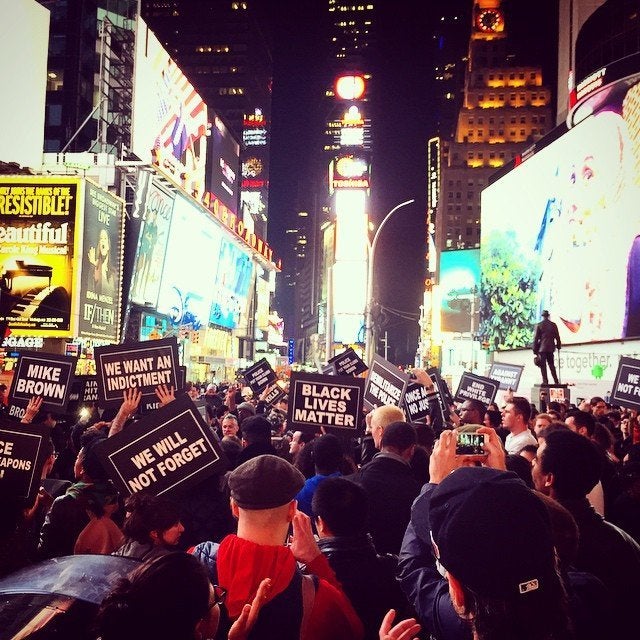 Ferguson Protests Around the Country
Popular in the Community