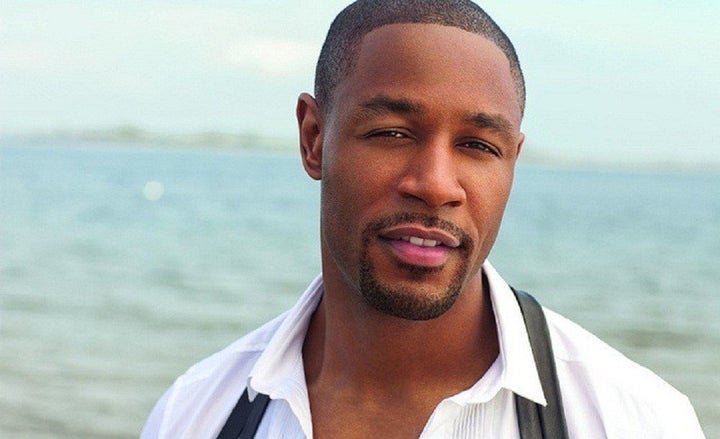 Following a two-year hiatus, R&B singer Tank returns to the music scene with the release of his fifth studio album, This Is How I Feel, featuring collaborations with T.I., Chris Brown and Busta Rhymes. Known for crooning over smooth ballads and penning numerous tracks for music's elite, the singer-songwriter is confirmed to perform at this year's annual Essence Music Festival and current single, Next Breath, was the #1 most added single on Urban AC radio.
In a recent interview with The Huffington Post, the Washington D.C. transplant opened up recording his new opus in addition to reuniting with Ginuwine and Tyrese as part of the supergroup, TGT.
Well, I always think it's important to remind people of who you are and reintroduce them to what you do, especially when bringing back a new project. I wanted to reintroduce myself to my faithful fans and the people who have been with me since day one -- that this is still Tank, I'm still here. So let me give you this and show you that I'm really here. And now that I got your attention, let me serve you some of this other stuff that I got here waiting on the side. So that's what we're coming with now. We're just going to start, slowly but surely shifting the tide into these other things.

What inspired the video's concept?
I really wanted it to look like a man who almost lost it over his woman. When we get to that point where we're hurt, we get a little crazy and I wanted to paint that picture of the fine line between being obsessed and being in love, and being a little stalker-ish. I wanted to paint that whole picture so women will understand what men go through. They don't ever get to see it because we don't show it, but that moment is there where we're like, "man, who ever she's with right now, I'm going to kill him!" So I just really wanted to show that vulnerability.
Are you planning on releasing one of the other tracks as a follow-up single?
It's definitely going to be Compliments. The record was done a while ago. I wanted to make a great R&B song on top of a track that Rick Ross would've probably rapped over. We did the original version with just me and my artist, Kris Stephens and then we were like, "Ok, now that it's buzzing out there and people are loving it let's make it an official single," and I was like, "If we're going to do that, let's just make it an event and throw the Kang [T.I.] on there and let's just get out of here!" And we moved forward, called the big homie, got him on there and the rest is sexy history.
How would you rank this album in comparison to your previous efforts that you released in the past?
In the past you were a part of TGT [alongside Tyrese and Ginuwine]. If you had to pick anybody that's on the scene now, rapper or singer, to pair up with for another trio who would you choose?
It would just be those two. The only way you make that thing that we were trying to do is if you have artists that had that type of longevity and that type of career to put that together. Because it's about individually being able to do a 40-minute set and then together being able to do a 40-minute set. So it's that thing. And as quiet as kept, it's actually about to happen.
When can fans expect that project to drop?
You know what, I'm going to stay focused on 'This Is How I Feel' right now and just let fans know to be on the lookout. A second major R&B event is coming your way.
WATCH:
Calling all HuffPost superfans!
Sign up for membership to become a founding member and help shape HuffPost's next chapter