Tanning Mom is back...and it's definitely not in the way that you would expect.
Earlier this year we brought you the news that Patricia Krentcil, or Tanning Mom, would be making her gay porn debut in Lucas Entertainment's "Kings Of New York 2" -- and the long-anticipated images of her cameo are finally here!
"We expected Patricia to need a bit of hand-holding, but when she showed up we quickly found out we had to hold more than her hand to prop her seemingly inebriated body up... She seemed to having a great time, but it was definitely a challenging day. In the end she delivered Tan Mom in all her glory and that's what people are infatuated with."
The film premiered late last month on Lucas Entertainment's website.
Check out the images of Tanning Mom's gay porn debut below!
Before You Go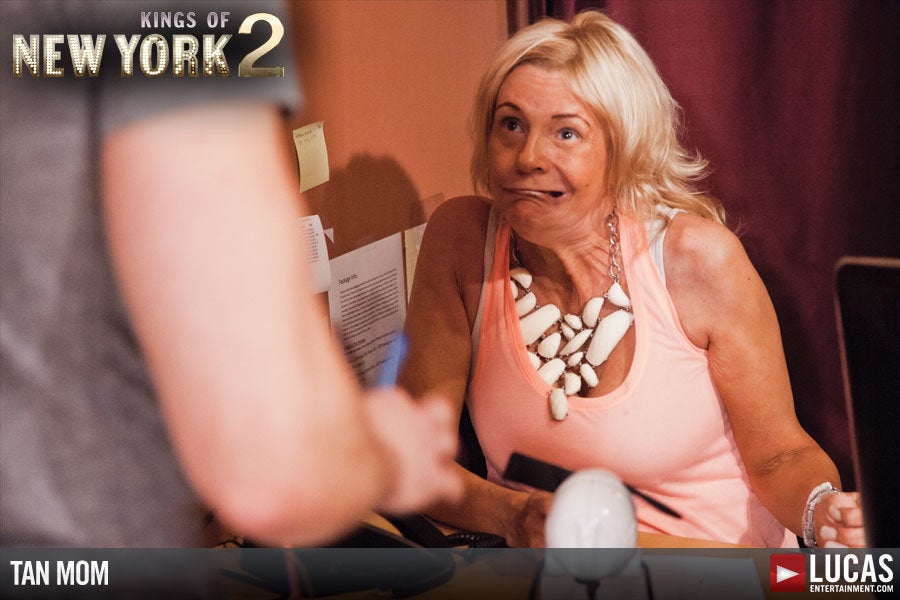 Tanning Mom In "Kings Of New York"
Popular in the Community