It's a question we've been asking a lot this month, in the weeks leading up to one of the genre's biggest events: the Outsider Art Fair. It's difficult enough to summarize the characteristically "raw" creativity of the American painters, photographers, printmakers, illustrators and multimedia pioneers who create on the periphery, often in isolation or as the result of a loosely unconventional upbringing.
It's even more difficult to pinpoint an overarching theme that connects the outsider artists across the globe.
Hervé Perdriolle, a collector, curator and dealer who specializes in Indian contemporary art, attributes some of this blurriness to the fact that our conception of contemporary art itself is changing as artists from local cultures -- oftentimes outside the so-called mainstream market -- enter into mainstream consciousness.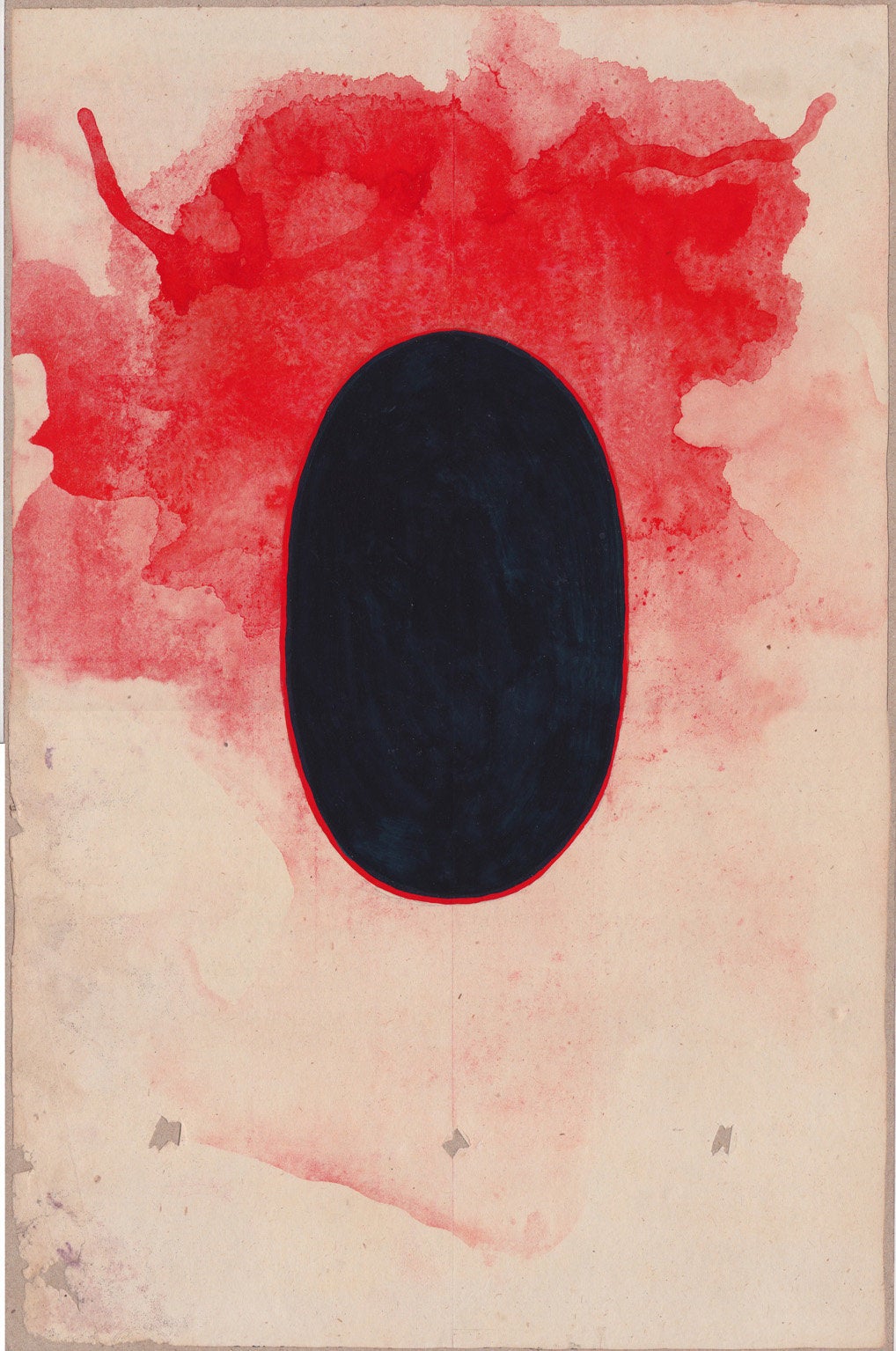 "The borders between contemporary art and outsider art are more and more permeable," Perdriolle explained to The Huffington Post. "Nowadays, we have access to a different kind of contemporary art ... issued from local cultures. This type of contemporary art is developing beyond the idea of cultural ethnocentrism. I am especially fascinated by this."
As a curator, Perdriolle has been involved in the first Jean-Michel Basquiat and Keith Haring exhibitions in Paris; he also helped found the city's first "Galerie de l'art modeste." His current, eponymous gallery in Paris has been showcasing primarily Indian artists since 1996. "At the time only few people were interested in Indian Art," he added. "The fascination for this country and its multi-millennial culture entirely justified our departure to India where my family and myself lived between 1996 to 1999."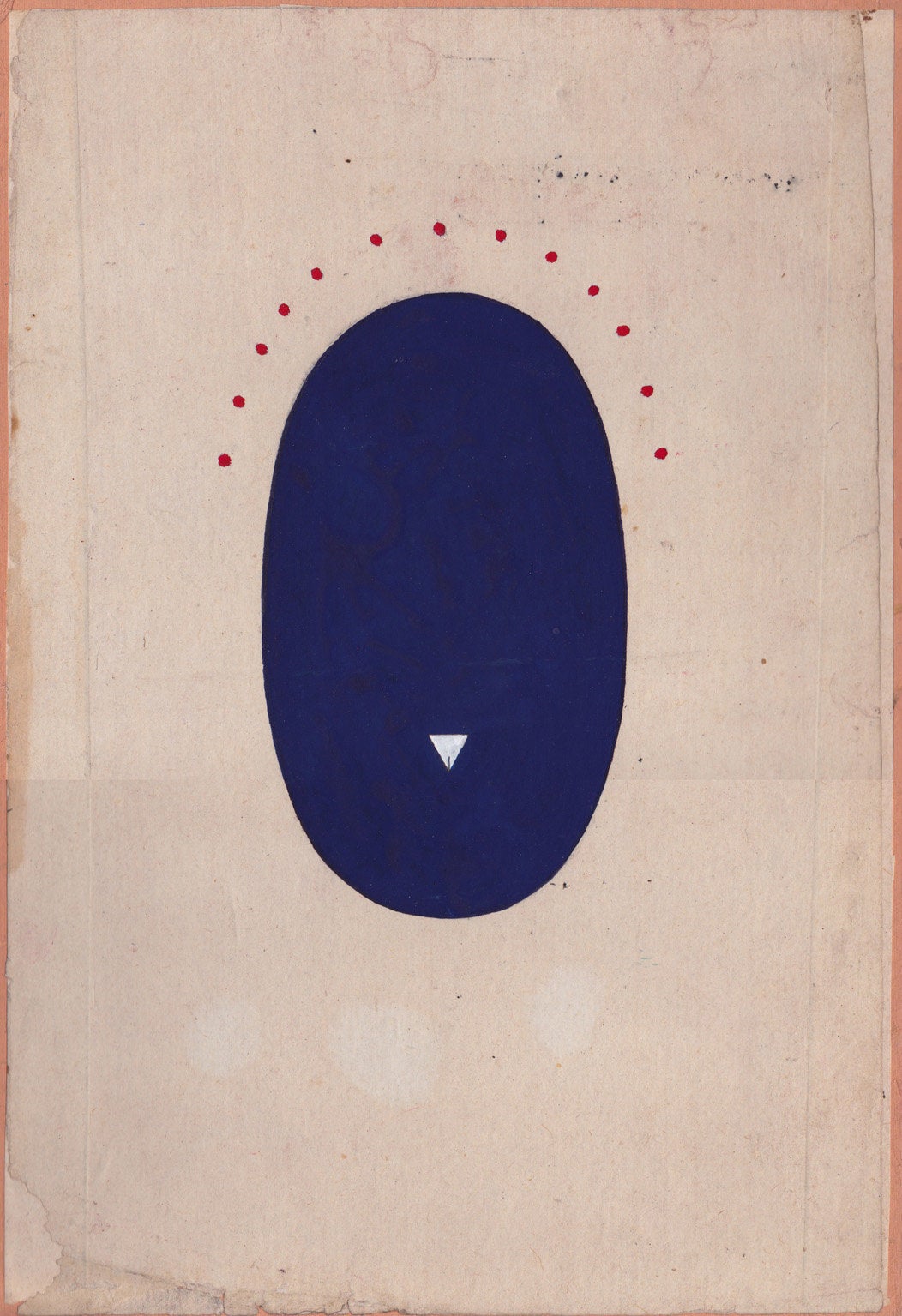 Perdriolle will be taking part in the Outsider Art Fair this year, exhibiting three distinct groups of paintings. The first group, gathered together by Franck André Jamme, centers around a series of abstract Hindu Tantric paintings, vivid artworks intended for use in meditation. Made in tempera, gouache and watercolor on salvaged paper, the simple images featuring oblong ovals are meant to be pinned to the wall during meditative practice.
"While they invoke the highly symbolic cosmology of Hindu Tantra, these contemporary, anonymous paintings from Rajasthan are unlike the more familiar strands of Tantric Art," Perdriolle writes online. "The progeny of handwritten, illustrated religious treatises from the 17th century, copied over many generations, these paintings have evolved into a distinct visual lexicon used to awaken heightened states of consciousness.
"It is a stunning set realized by tantric priests between 1993 and 2015," Perdriolle noted in our interview.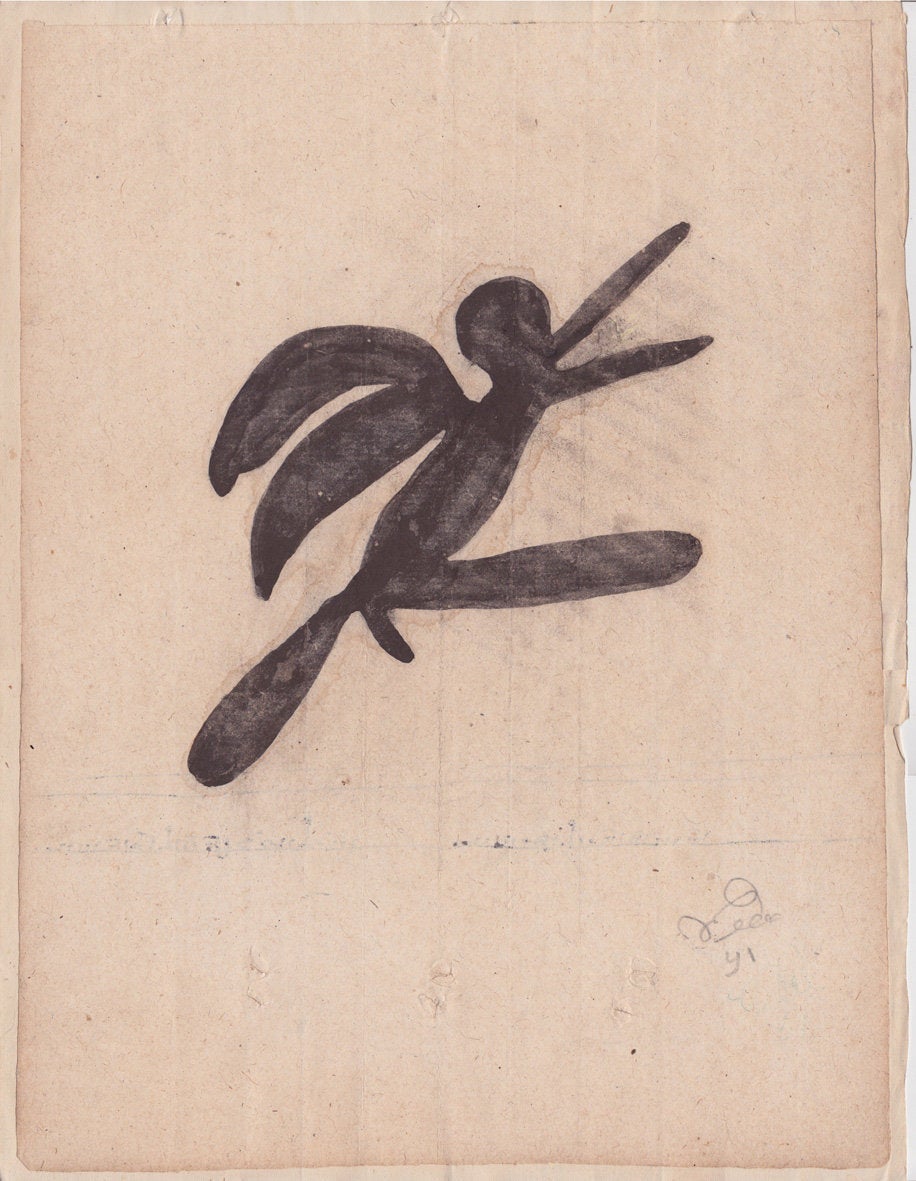 The second group is dedicated to the late self-taught artist Vyakul, born in 1930 in Rajasthan, whose work is situated between outsider and tantric art, and has been collected by the Agnès B. Gallery in Paris and the Museum of Modern Art. His unique color palette is a result of the handmade pigments he sources from plants, stones, clay, cow's urine, coal, glues, flowers and powders.
Finally, the third group focuses on Jean-Daniel Allanche, another self-taught artist of French descent who was born in Tunisia in 1940. Although not from India, Allanche's paintings are complemented by a vast accumulation of collected objects, including African and Indian sculptures he purchased while traveling and living throughout the regions. Over the course of 40 years, "he constantly painted and repainted the floors, walls and ceilings of his flat," Perdriolle said. "During his life, he always refused to show his work. Therefore his work will be on exhibit for the first time."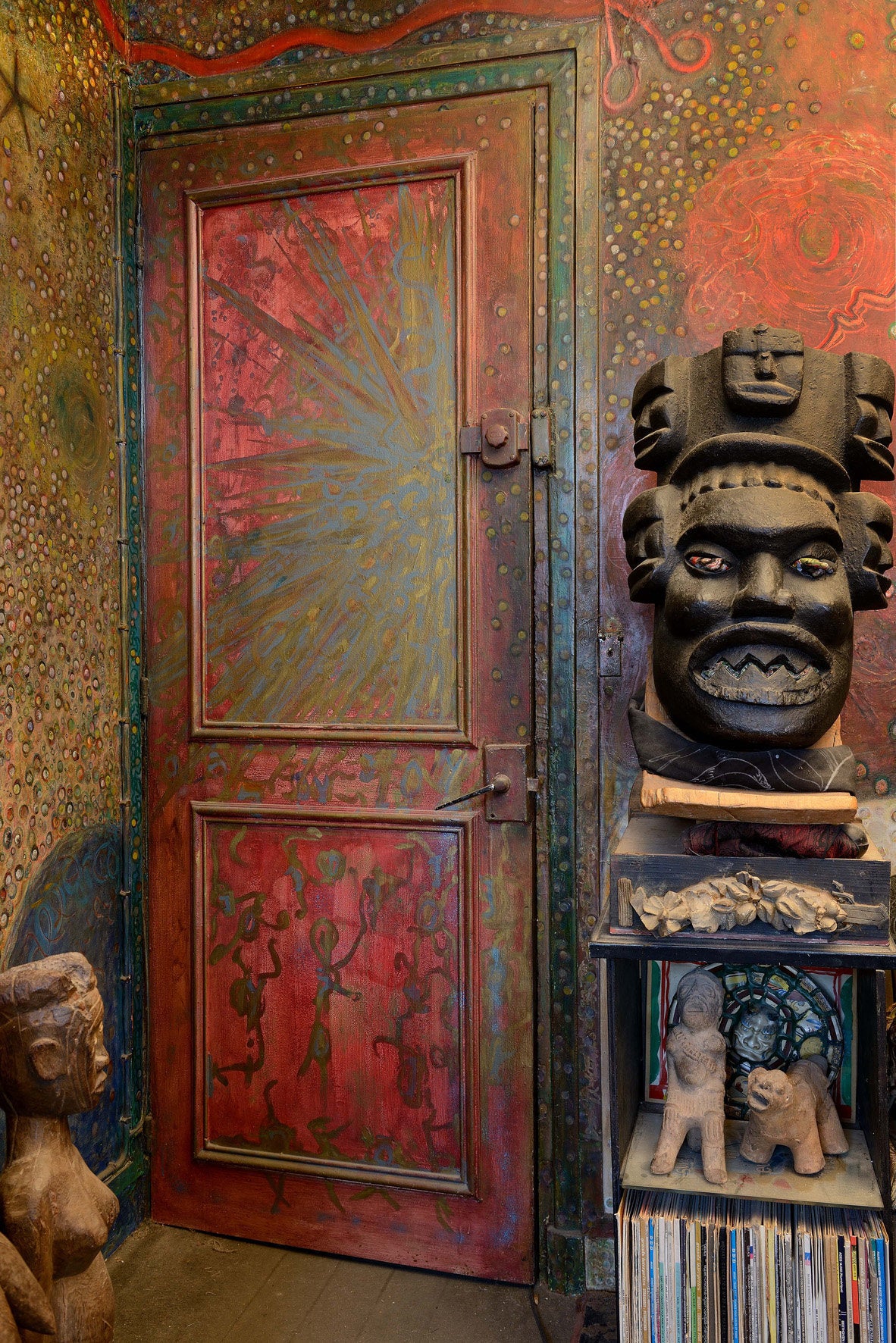 After gazing upon Perdriolle's collection, it's perhaps no easier to generalize on the paintings' relation to outsider art, but there are some elements that stand out. Whether his artists are creating anonymously, self-taught, or self-sustained, their work is distinct in its obsessive quality. The tantric priests create and recreate, over and over, while Vyakul -- though he produces paintings only a few times each year and for just a few days -- is "overrun" and "overwhelmed" by the desire to work, according to Perdriolle's descriptions. Allanche, with his knack for painting from floor to ceiling, seems similarly fanatically inspired.
Beyond their obsessive methods, there is one thing that is markedly absent in their work: ego. The colors, shapes and forms seem to exist far outside the personas of their creators, untarnished by temporary trends or galleries or a necessity to sell. Whether or not a lack of ego is required for outsider art, in the United States or India, it certainly plays a part in the raw creative world these "outsider artists" occupy.
Galerie Hervé Perdriolle's collection will be on view at booth 38 during the Outsider Art Fair, from Jan. 21-24, 2016, at the Metropolitan Pavilion in New York City.