After a fraught, frantic and fabulous first three quarters of 2016, I discovered Tanya Goodin's Time to Log Off digital retreats - just what I needed to calm down before winter.
There could be no hesitation. Tanya, a striking and determined blonde, led from the front. Into the basket of oblivion went her phone and tablet. She told us that on a previous retreat, one woman arrived, realised the rules applied to her too, and left immediately. One by one, like an AA meeting, we spoke of our dire digital habits and ceremoniously tossed the guilty devices after Tanya's. This included my Kindle, but luckily I had brought paperbacks. Nearly all the books in the house are self-help - to which I am allergic.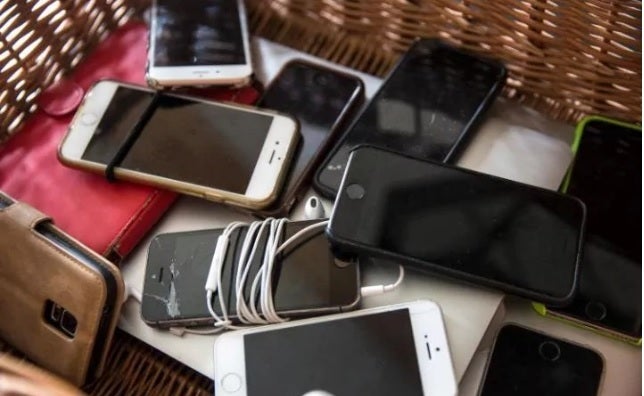 Dependence had crept up on me. Temperamentally an early adopter of everything except smartphones, I embraced the internet in 1994, started creating interactive content in 1996, blogged from 2002, was invited to blog for HuffPo in 2006, and jumped into social media in 2007. I love it all, but always on computers.
Until half way through 2014, I had a pink Blackberry, used for calls, pictures and texts. I write on my laptop, or on a desktop in my study for my back's sake, but they don't fit in your pocket. I was aware that I was rationing myself too, as that sickly sensation of overdoing the mindless online noodling was only too obvious on wet Saturday afternoons. When my Blackberry was stolen and I upgraded to a Samsung smartphone, I unleashed that utterly compelling always-on sociability - both solace and bane for writers.
Before that, I felt no particular anxiety about my phone. After acquiring a smartphone, I did feel a pang of anxiety if I wasn't sure where the phone was. I didn't like the feeling. I also didn't like that I looked at it when I woke up in the night, as I know that blue light is bad for the brain and made my sleeplessness worse.
Time to Log Off presented me with the perfect opportunity to break the habit. I couldn't manage one of the longer breaks in Italy or Hawaii, but there are also short sharp shock weekends available. I chose Somerset, a retreat centre that is far from austere. All soothing pale greys, glorious mattresses, sweet scents, 42 Acres is a former farmhouse converted only last year.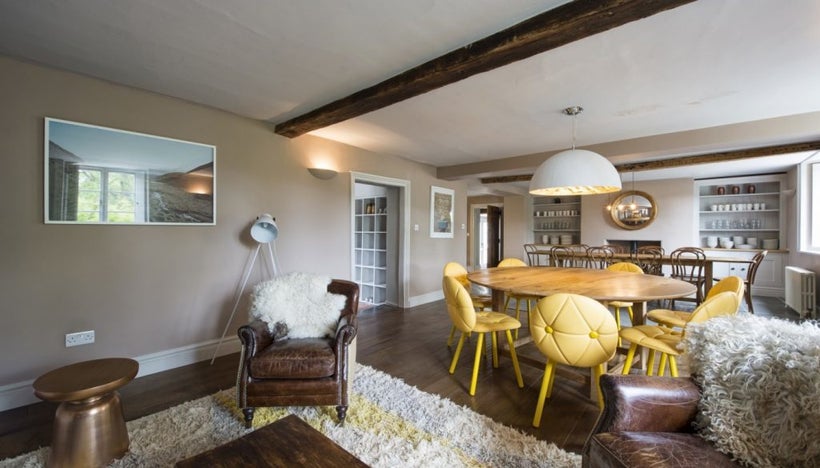 From the kitchen, Mark the chef filled the house with marvellous smells - garlic and onions, ginger and chilli - Thai style dahl, smoky aubergines, salads of tomatoes and herbs, wild rice pilaff and more. Each meal a cornucopia of colour and flavour, accompanied by water and tea. There are even (sugar free) puddings. Mark's vegan banoffi pie, with cashew cream, and who knows what magical toffee, was utter heaven.
There were just two activities on offer, yoga twice a day, and walking in the countryside once a day - but nothing is compulsory. Otherwise we were thrown on our own (non-electronic) devices.
The yoga was marvellous - a bit more strenuous in the mornings, deeply relaxing in the evenings. Led by Caroline Dollar, who teaches in West Hampstead, it was perfect for me. With my scurrying mind - made worse by the smartphone's instant hits - I thought I would be bored by the relaxing stuff. Instead I found myself sitting cross-legged, utterly still for 10 minutes of pure loveliness inside my own head.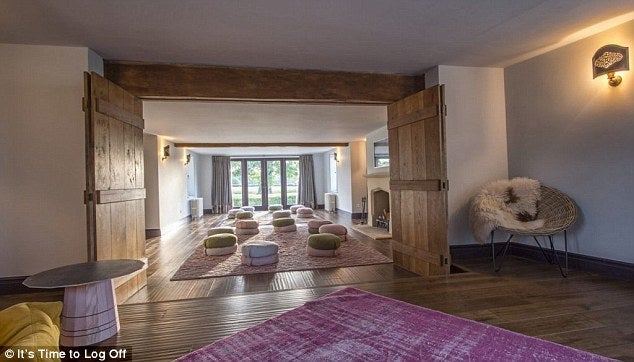 Walking in the countryside was conducted both in silence and more sociably, so that the scents, sounds and sights of the countryside could be full absorbed. Jim, our guide, ensured that we didn't get lost and told us which bird was singing and what late butterfly fluttered wonkily past.
The weather displayed that cusp where summer has just tipped into autumn. Mist lay over the grass in the early morning. The sun was warming but shadows held pools of delightful chill. All the colours of the countryside showed up firework bright as we lifted our eyes to drink them in.
My long experience of online communities has taught me about the dangers of false intimacy - thinking we know people better than we do, solely on the basis of online chat and the occasional meeting. Unless you know what real friendship feels like - reassuring but sometimes challenging - (and I have close friends dating back to my earliest childhood) those supportive, flattering, unreal interactions can be very seductive.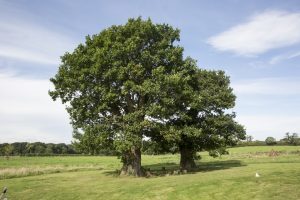 For younger generations, it is worrying in terms of their ability to stick with anyone when the going gets less than Instagram perfect. Parents unhappy with your school results and behaviour? Get on your phone to be told how wonderful you are, and how your parents don't understand your uniqueness. That way disaster lies - a wholly artificial sense of yourself at best, grooming at worst.
E. M. Forster predicted all of this in his extraordinary 1909 story The Machine Stops. The whole of humanity sits in isolated underground pods in front of screens discussing second hand ideas. A woman's son disappears from her screen so she is forced to go out and find him in what we now call 'real'. Should be compulsory reading in schools.
As a writer my business is people, my currency feelings and emotions - if I allowed myself to be hardened by the relentless shallowness fostered by social media, I damage my ability to convey what it is to be human.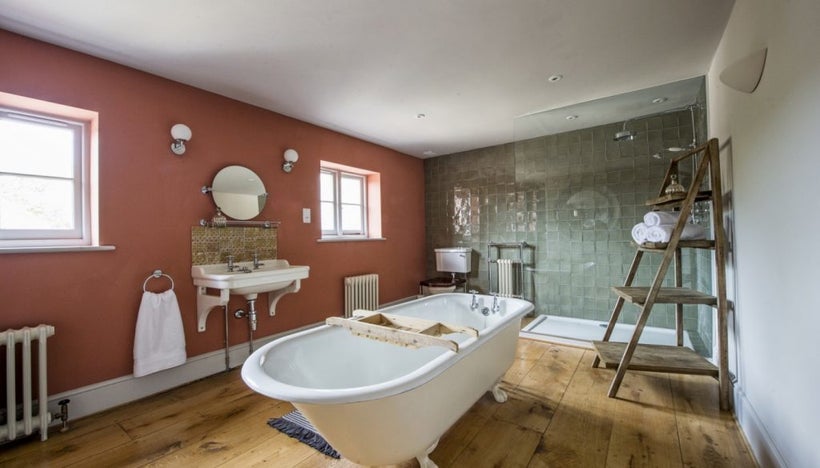 Our egos get in the way of allowing for the existence of other people and smartphones make egomania worse. The 'bloody artificial relationships we conduct over the internet', as a friend of mine put it, feed the monstrous ego and crowd out the awkward loveliness of real relationships with real imperfect people. Everything from 'perfect' lives conducted entirely on Instagram, to the flattering 'Show Your Support' groups in social media, destroy our ability to rub along with others and ride the pain.
The lasting effects of my digital detox weekend? Reclaiming being alone. I would recommend a weekend with Tanya Goodin's Time to Log Off to anyone, because it is a very rare person who can resist the creeping seduction of the smartphone.
Dates for 2017 digital detox retreats with Time to Log Off
Jan 12-15 Somerset (3 days)
July 6-9 Somerset (3 days)
Nov Hawaii (10 days - dates to be confirmed)
Caroline Dollar teaches yoga on Sunday mornings in West Hampstead and takes private lessons across London. Find all the details at Caroline Dollar Yoga 07773 393 733
Explore the options at Time to Log Off and stop annoying your friends by looking at your phone all the time instead of talking to them.
REAL LIFE. REAL NEWS. REAL VOICES.
Help us tell more of the stories that matter from voices that too often remain unheard.
This post was published on the now-closed HuffPost Contributor platform. Contributors control their own work and posted freely to our site. If you need to flag this entry as abusive,
send us an email
.