Who's the next great fashion designer? We're on the lookout this New York Fashion Week for the lesser-known or up-and-coming stars who are creating clothing and careers worthy of some praise and closet space. Although they aren't household names yet, we're so impressed with their skills that we bet they will be soon. Check out "The Fresh Faces of Fashion" for the scoop on the designers we believe are the next big thing.
We quickly caught up with the Toronto-born designer on Friday before her Fall 2015 runway show and talked dressing the first lady, designing with bold prints and fishing! Check it out...
HuffPost Style: We hear this collection was inspired by a fishing lure. Very cool! Do you fish?
Tanya Taylor: I don't, but I have friends that do! There is just something about fishing. A confident woman fishes. My grandfather and grandmother always did -- but there is something about the lure specifically, outside the actual sport that has this sharpness and has a quirky beauty to it and that is what I wanted to represent in the collection.
HPS: Your prints are always so stunning. A lot of New York designers shy away from bold prints -- where does your confidence in working with them come from?
TT: I grew up wearing prints and I've never been scared of them. I think that fashion should be expressive -- and for me I express myself in color and print, so it's very natural. But there's a solid dress in the collection, which is totally new for us -- but it's one of my favorites in the show. We're trying to add in more solids.
HPS: Did you have Michelle Obama in mind when designing any of the dresses in the collection?
TT: Yes! This one (points to apricot hued blouse and skirt on run-of-show board. See: photo #1 below) and this one (points to printed spaghetti-strapped dress on run-of-show board. See: photo #2 below)!
HPS: Who would be seated in your dream front row?
TT: Emma Stone. I like funny girls. I like girls that are lighthearted and fun. The two girls I brought to the CFDA/Vogue Fashion Fund Dinner were Gillian Jacobs and Jenny Slate and they're both comedians and awesome. I love them! And they're not at all afraid to speak their minds and they're confident. Emma Stone definitely embodies that as well.
HPS: What are you doing immediately after the show is over?
TT: We all go to Tortilla Flats next door and we have a margarita and we try to charge our phones so we can follow Instagram and keep up on everything. But, we just relax.
This interview has been edited and condensed for clarity.
Here's a look at our favorite designs from the Tanya Taylor Fall 2015 collection. Do you love it?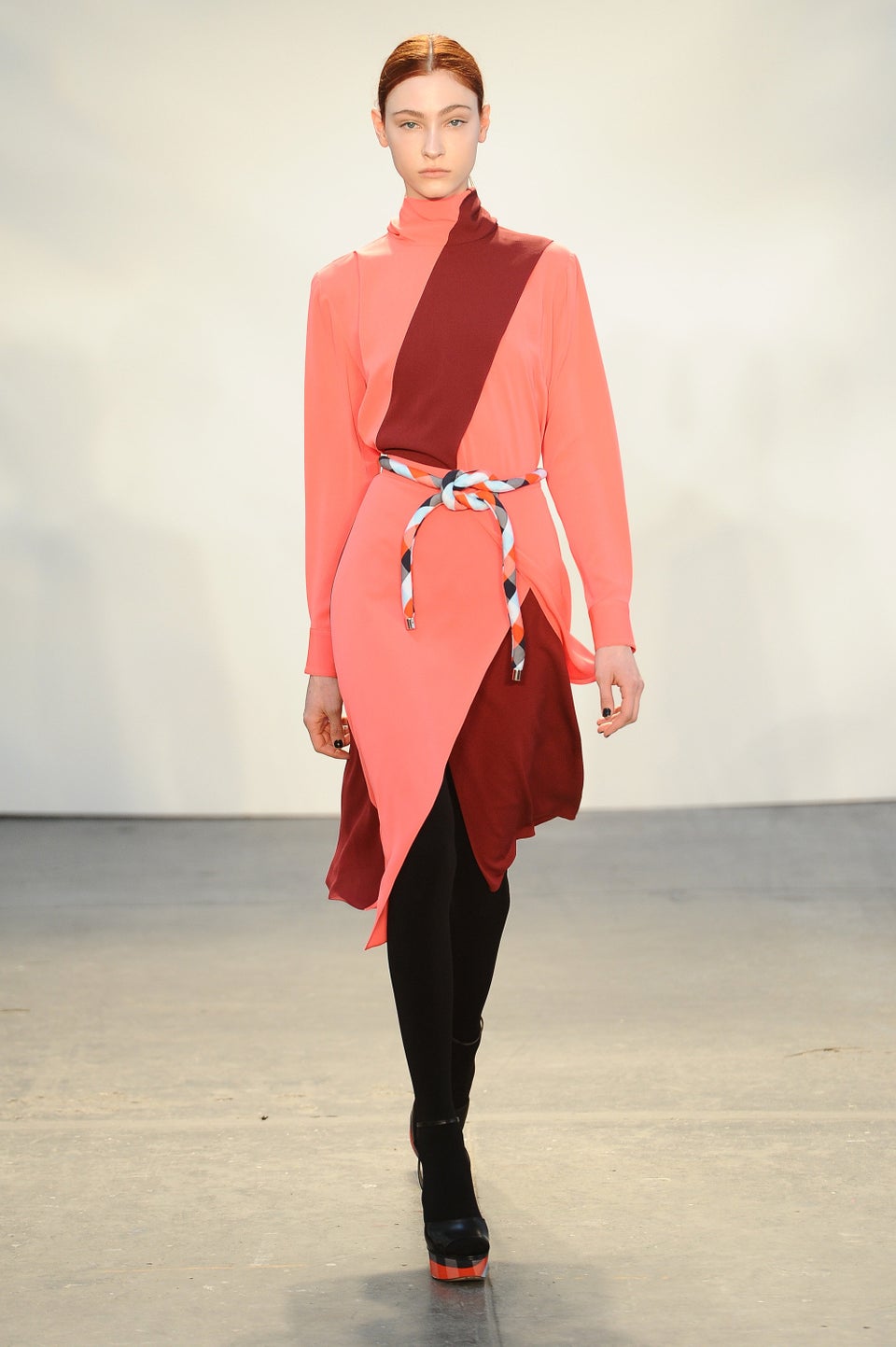 Ron Adar via Getty Images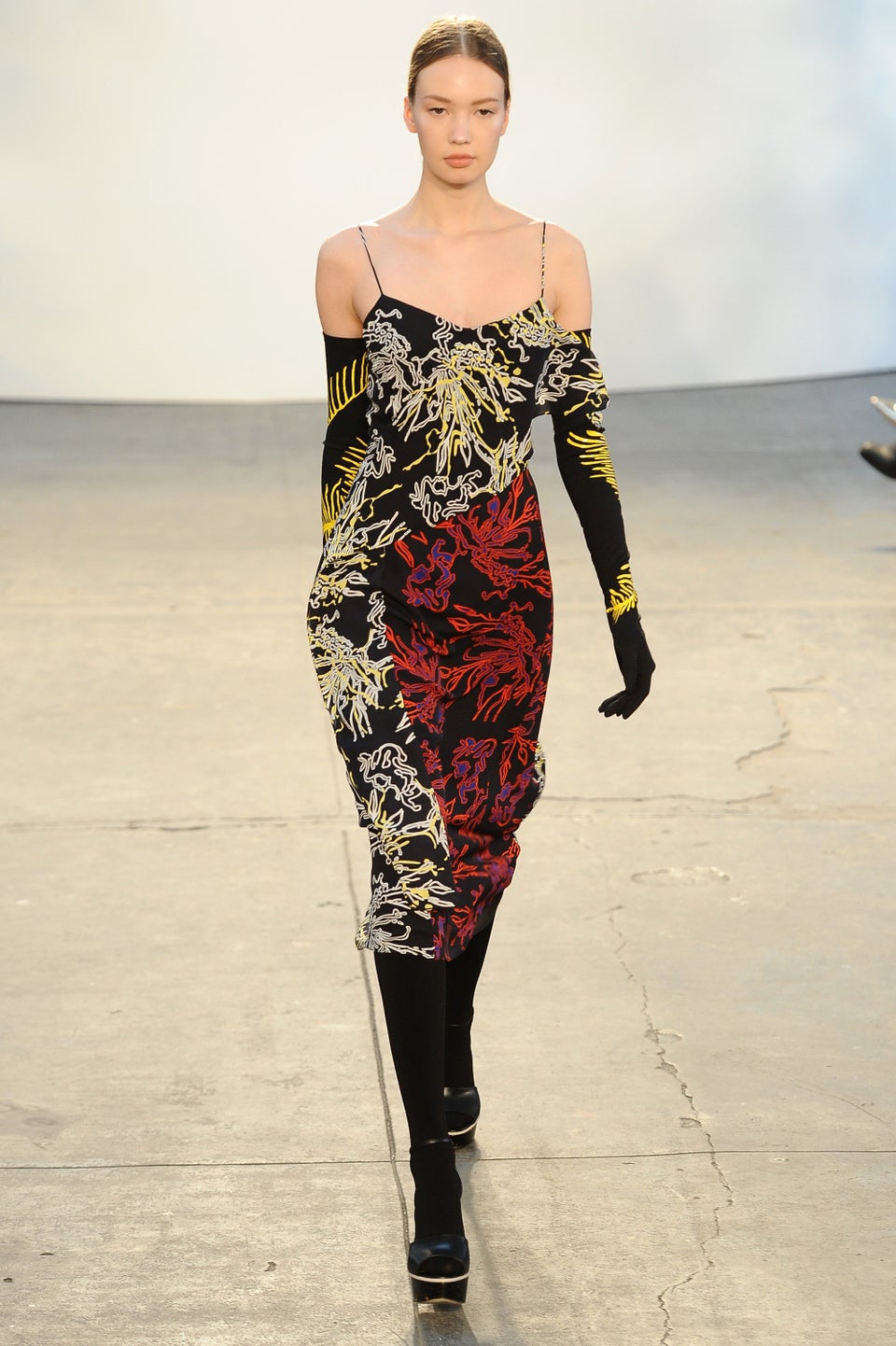 Ron Adar via Getty Images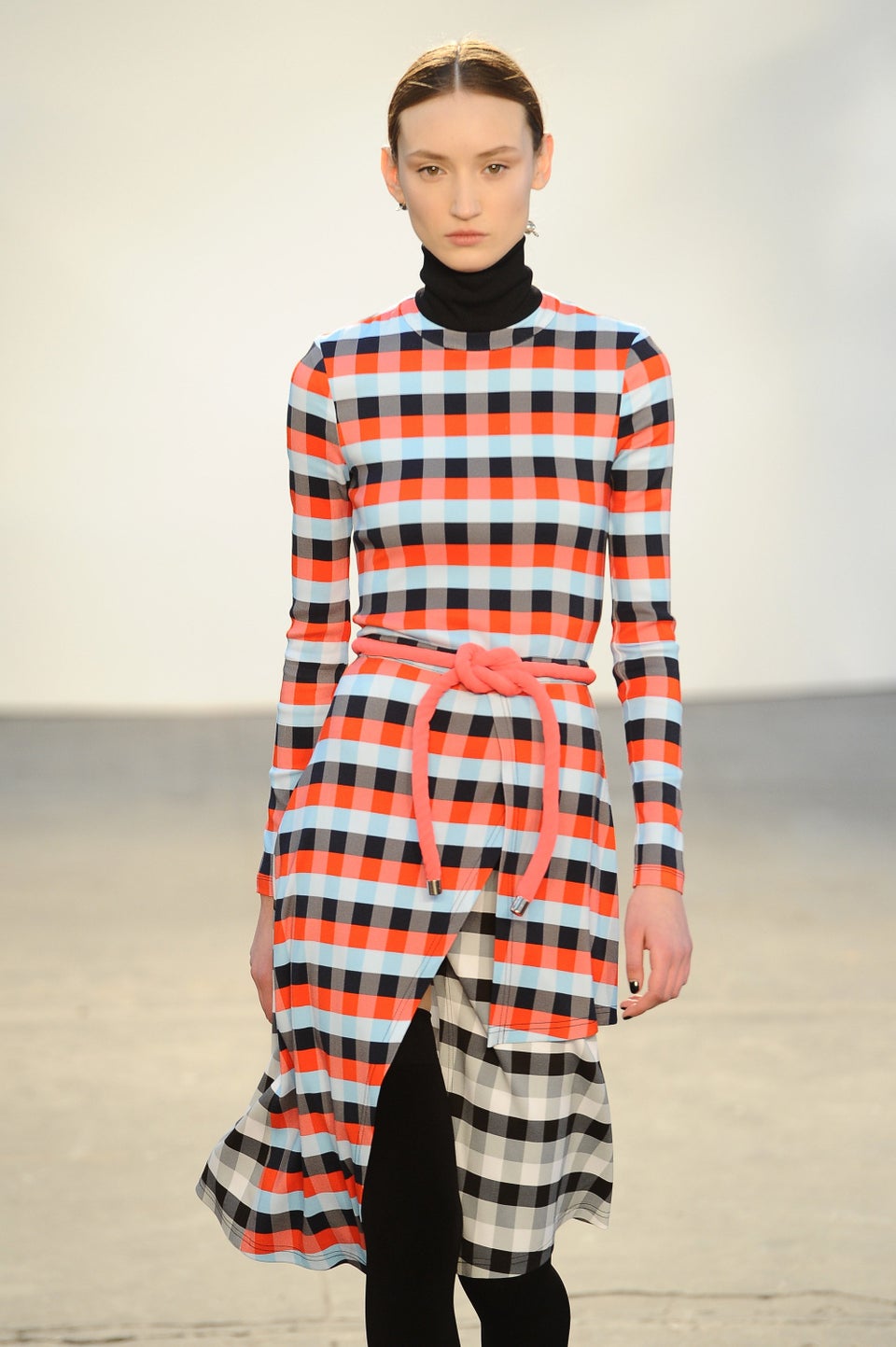 Ron Adar via Getty Images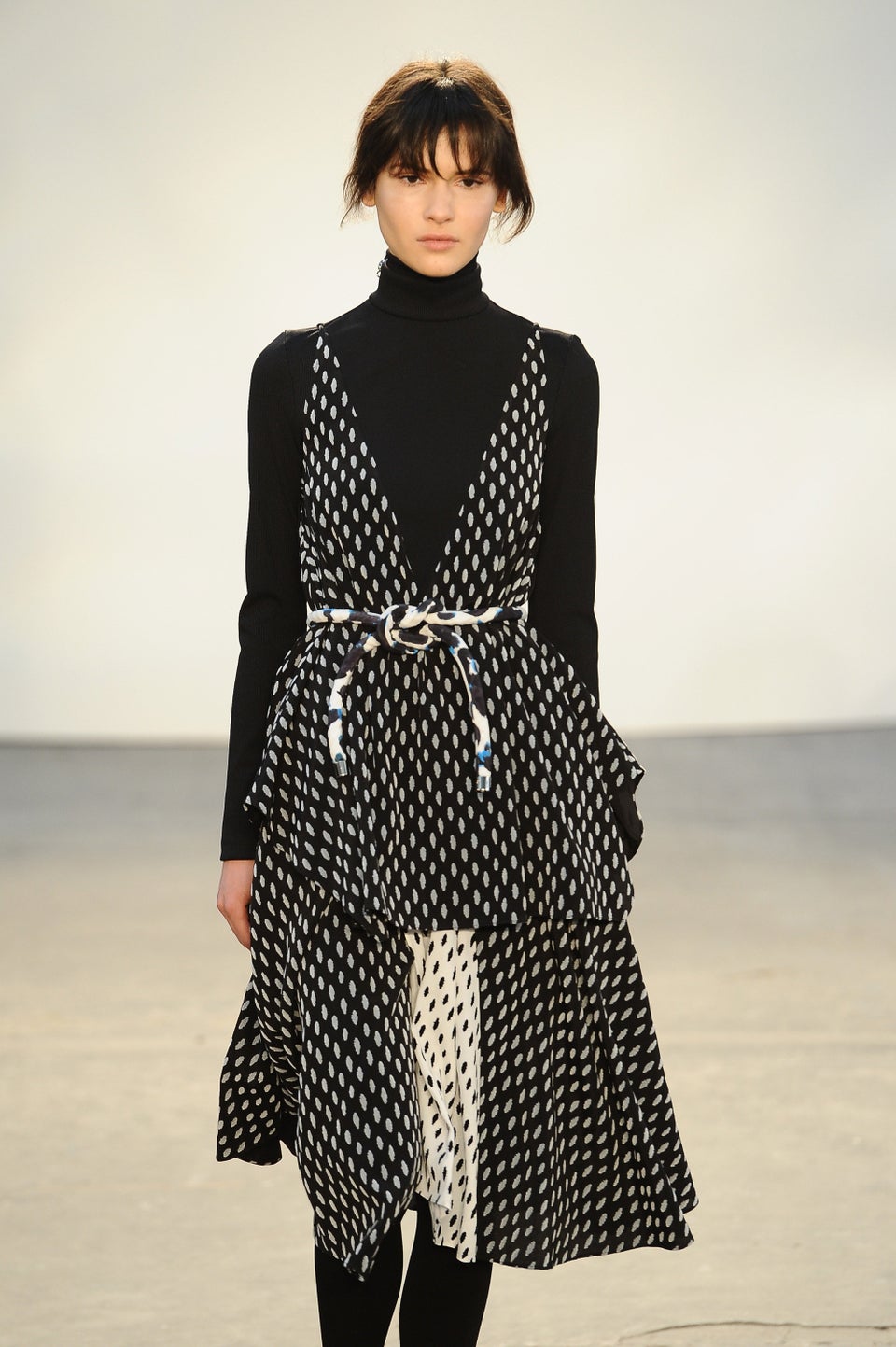 Ron Adar via Getty Images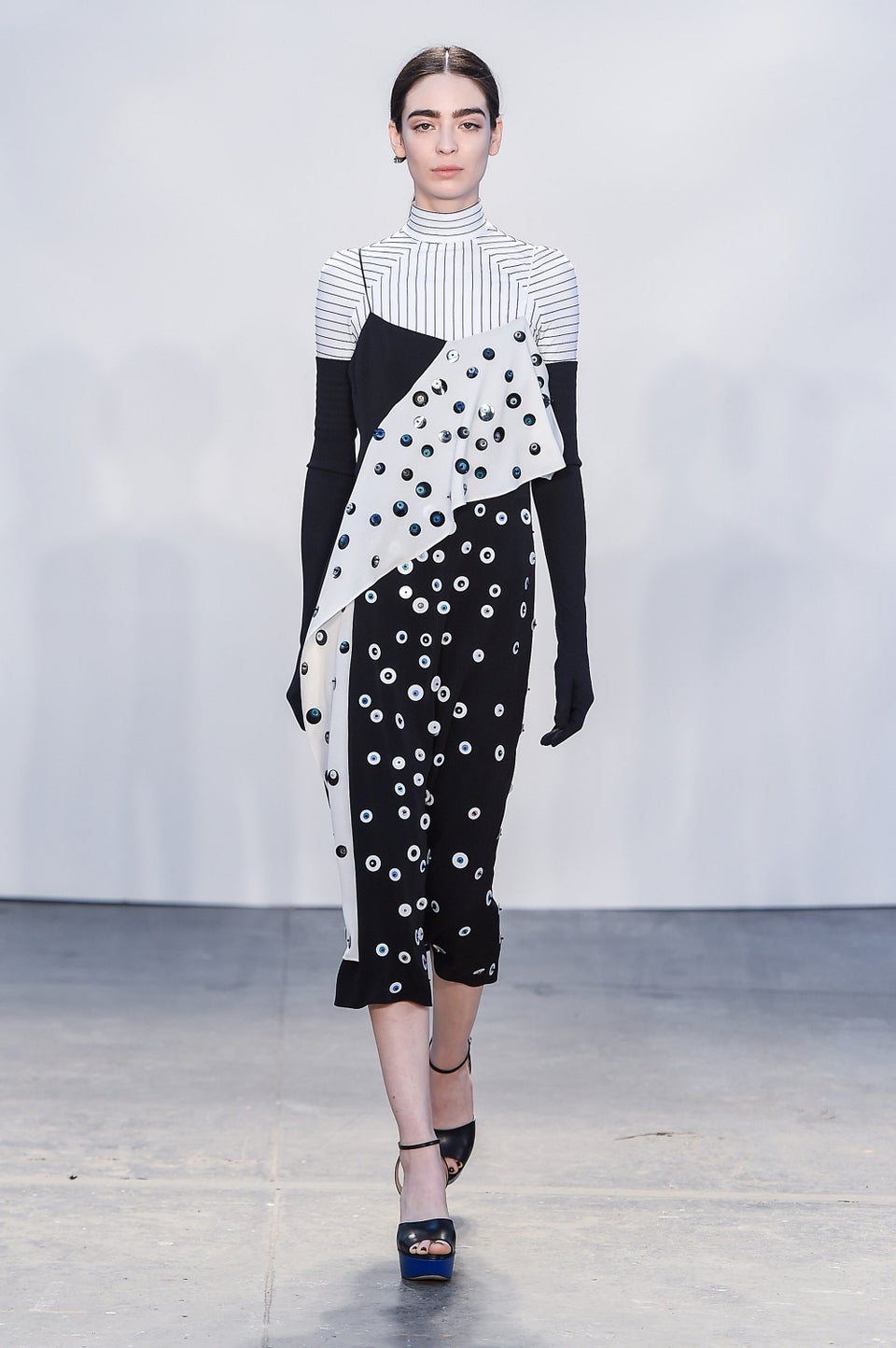 Etienne Tordoir via Getty Images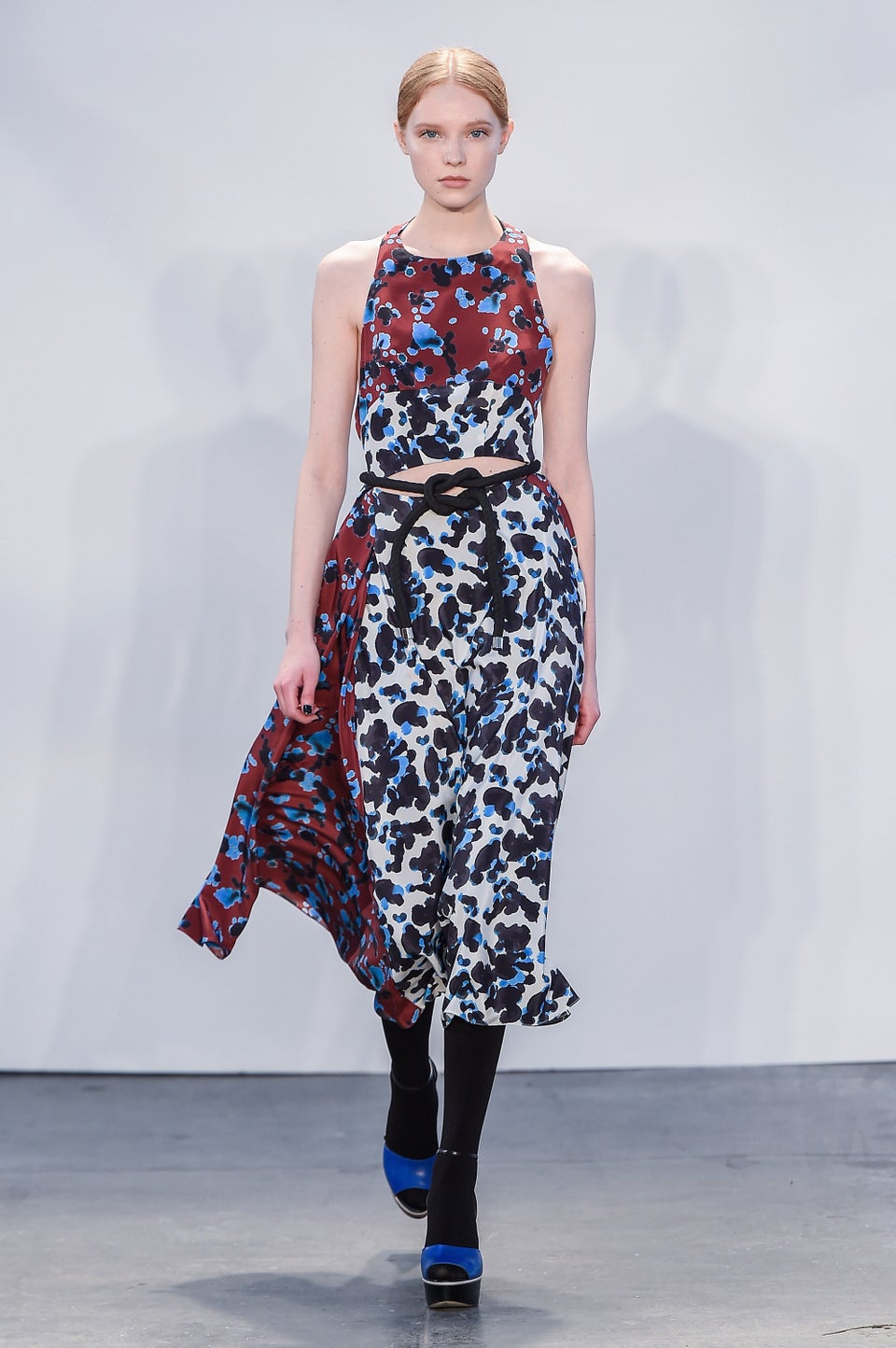 Etienne Tordoir via Getty Images
Designer Tanya Taylor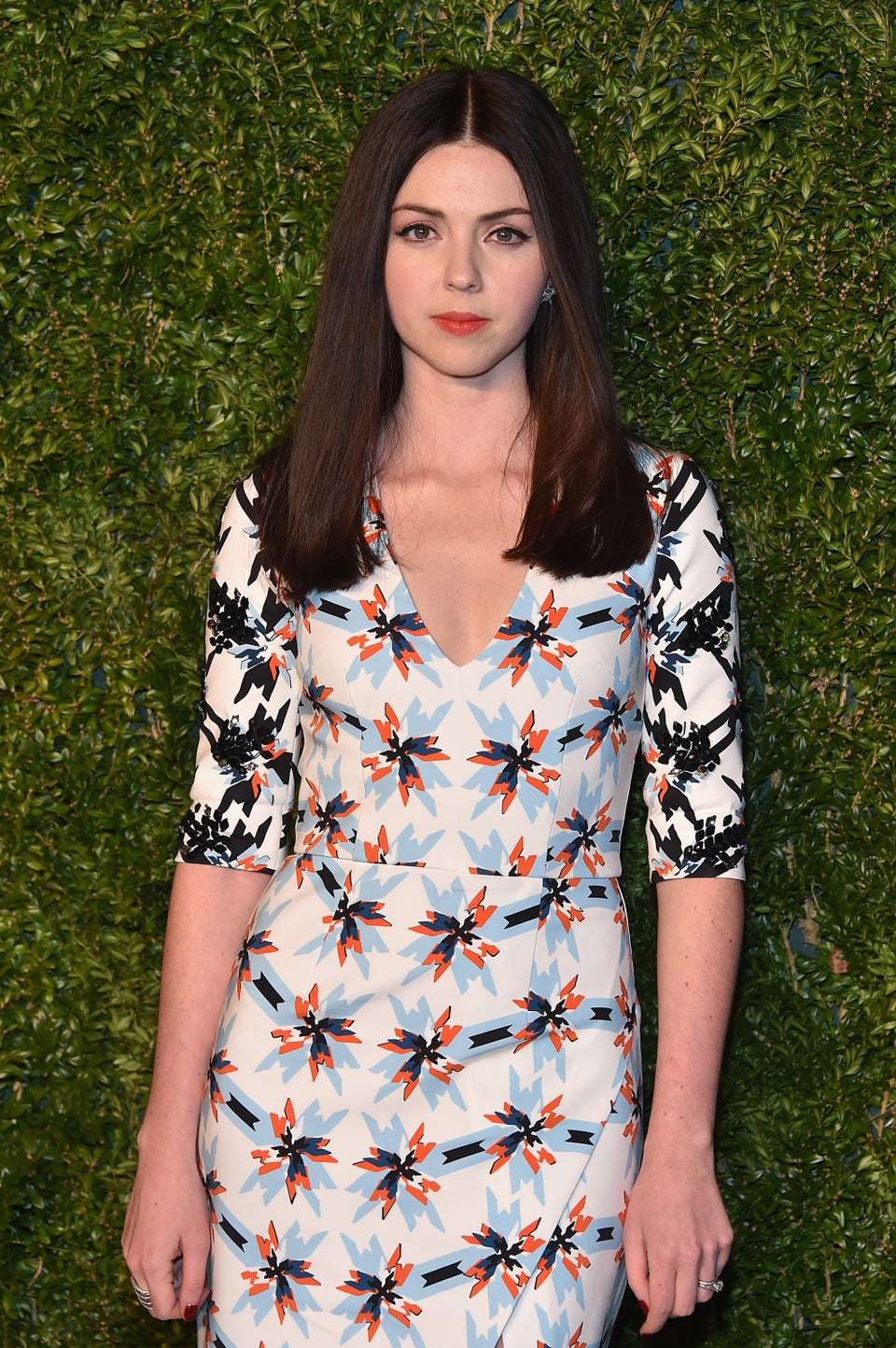 Theo Wargo via Getty Images