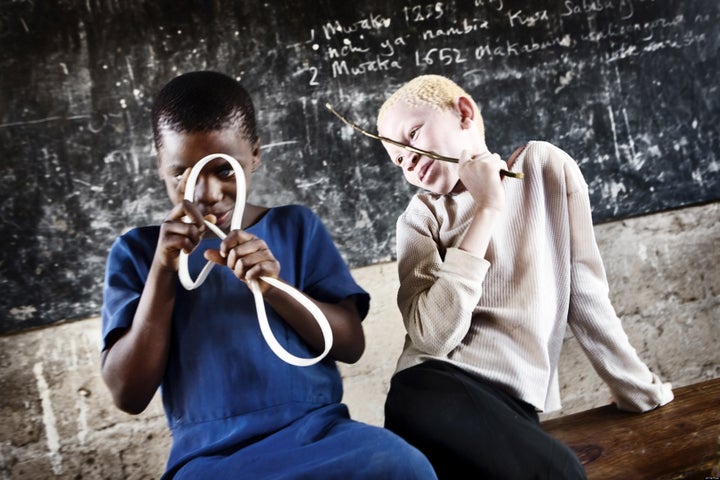 The election of Salum Khalfani Bar'wani, Tanzania's first albino MP, is being hailed as a breakthrough for those affected by the genetic condition in the east African nation.
Bar'wani, a candidate from the opposing Civic United Front (CUF) party, beat out a ruling party candidate who had served in parliament for 15 years to nab the southern Tanzania Lindi Town constituency seat, the AFP is reporting.
"In the past, people did not believe that an albino or any disabled person could have such an opportunity without sympathy or being favored," Bar'wani is quoted as saying. "Now they believe that we are capable without sympathy."
People suffering from the condition are persecuted in many African countries. According to the Telegraph, dozens of albinos have been killed and dismembered in rituals, under the local belief that charms made from their body parts can bring good luck.
Though Tanzanian President Jakaya Kikwete had previously nominated an albino woman to parliament in 2008, Bar'wani's opponents urged their supporters to reject him, claiming his condition prevented him from concentrating. "My opponents ridiculed me and residents here were infuriated me," he told the AFP. "They said albinos lack vitamin C and therefore they do not have the ability to think ... they told supporters not to chose an albino because of this."
Calling all HuffPost superfans!
Sign up for membership to become a founding member and help shape HuffPost's next chapter