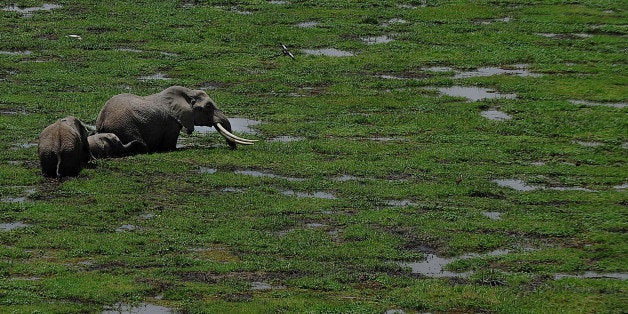 That number represents -- sorry, represented -- nearly 60 percent of Tanzania's elephant population. But over the past five years, more than 80,000 of the country's elephants have been slaughtered for their ivory in yet another sign humanity could soon drive the great pachyderms to extinction.
The startling new estimates were announced Monday by Tanzania's minister for natural resources and tourism, who said populations fell catastrophically from 109,051 in 2009 to 43,330 in 2014. The Guardian notes that with a 5 percent annual birth rate, the actual number of dead animals is 85,181.
"It is evident that elephant population in Tanzania has reached unprecedented low level," Lazaro Nyalandu, Tanzania's environment minister, said.
Demand for elephant ivory has skyrocketed in recent years, thanks in large part to a growing middle and upper class in China. The price of raw ivory tripled between 2010 and 2014, fetching up to $2,100 a kilogram, according to Save The Elephants. China agreed to begin phasing out its ivory trade last week in efforts to halt the illegal slaughter and import of the animal relics, in a win conservation groups called "the single greatest measure" to protect African wildlife, The Guardian reported.
Nyalandu announced his agency would hire an additional 500 rangers to help guard the remaining animals. But the job is often a hard one, and many wildlife officials often find themselves threatened by the same guns used to kill their charges.
"Tanzania has been hemorrhaging ivory ... and nobody seems to have raised the alarm," Steven Broad, the agency's executive director, said in a release. "It is clearly essential that the government establish exactly how this has been allowed to take place, while taking urgent and incisive action to bring the situation under control."
Related
Before You Go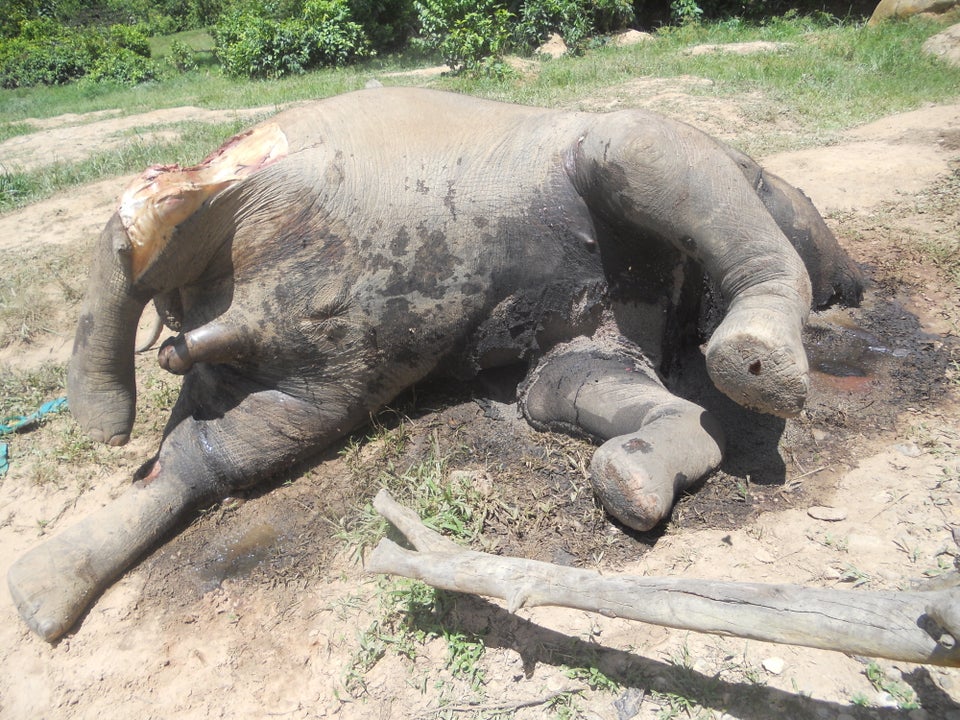 Elephant Poaching (EXTREMELY GRAPHIC)
Popular in the Community