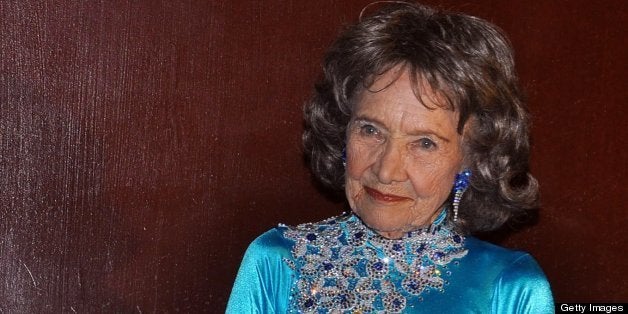 Tao Porchon-Lynch has been alive for close to a century, and she's been practicing yoga for nearly as long. But don't expect the near-centenarian to slow down anytime soon: In addition to teaching classes at the Westchester Institute of Yoga, which she founded in 1982, she's also just released a new instructional yoga DVD with former model and celeb instructor Tara Stiles. With yoga gaining popularity among the post-50 set, Porchon-Lynch has become an exemplar of yoga's significant physical and mental health benefits -- and its miraculous ability to slow (and in some cases even reverse) the aging process. But it's not just about staying in shape: Porchon-Lynch swears by yoga as a way to get past fear and break through personal barriers.
"Yoga is the joining of our mind, body and spirit," says Porchon-Lynch. "It is like nature, everything is always recycled and brought full circle. I find that I can heal myself if I do what nature does. It's taken away stress and has helped me through crises. "
Huff/Post50 recently chatted with the legendary yogi about her career, and got her secrets for stress relief, healthy eating and graceful aging -- and, of course, how she's found inner peace.
How did you get started with yoga?
When I was eight, I saw a group of boys performing crazy postures on a beach in India. My aunt told me that being a girl, yoga was not for me. But I wanted to do it and I said, "If boys can do it, so can I."

Do you meditate as well? If so, how have you benefitted from meditation?
I meditate as I watch all of nature. Nature is advertising the seasons of life. It reassures me no matter how bad the storm is, spring will follow. Nature is my encyclopedia of life.

What are your favorite yoga poses for stress relief?
It's not a yoga pose. It's the breath behind the yoga pose. It takes me on the journey through the pose. Yoga is the breath of life.

How have you seen yoga improve your physical and mental health?
When you're at one with it there is no fear attached. Fear is bad medicine. With inner peace you are "at one" with the whole universe.

What are your favorite ways to de-stress, in addition to yoga?
To dance. Yoga is the dance of the spirit. Ballroom dancing is the physical awareness that comes from the joy within us.

What's your diet like? Are there any foods in particular that you eat to stay healthy?
I love vegetables and fruit. I'm a vegetarian, but I do like to eat lobster and shrimp occasionally. I also like a glass of wine with my food. I don't like to drink alone. Wine is good for the blood. I don't eat for the sake of eating. No one should eat huge quantities of food. Be in touch with nature and the fruits of life. That will keep us healthy.

The Dalai Lama recently said that peace of mind is the key to good health. Do you agree that mental health is crucial to good overall health?
I totally agree with the Dalai Lama. Don't let your mind wander off with fear and fill with negative thoughts. They will materialize. Think positive and don't let negative thoughts enter your mind.

Do you have any mantras that help you to stay positive and keep things in perspective?
My mantra is to wake up the morning and say, " This is going to be the best day of my life." That way I can face anything. My mantra for life is, "There is nothing that you cannot do."
What's your number-one tip for aging gracefully?
Don't go by age. It means nothing.
Related
Before You Go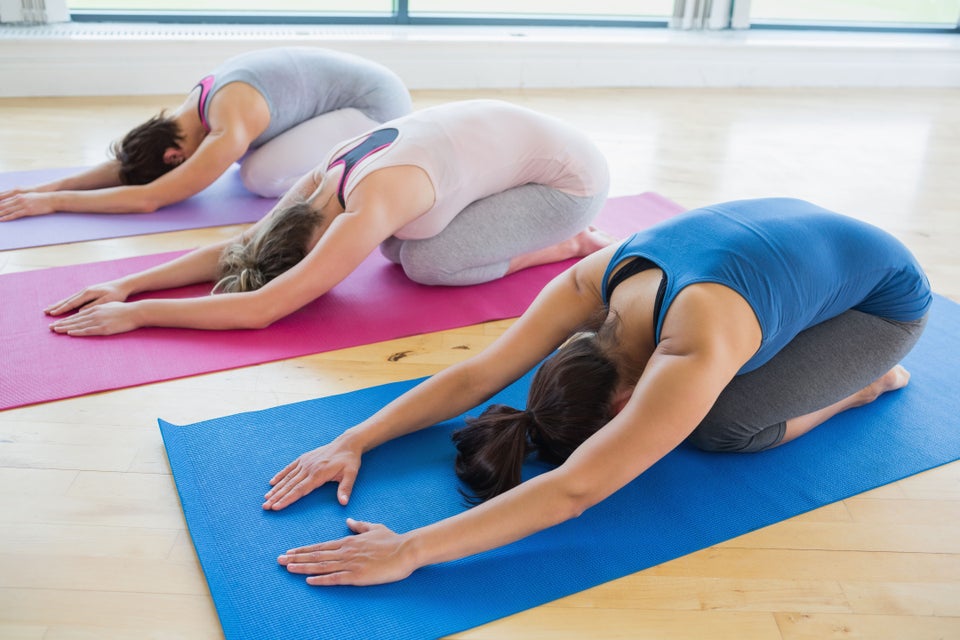 The 10 Best Yoga Poses For Stress Relief
Popular in the Community