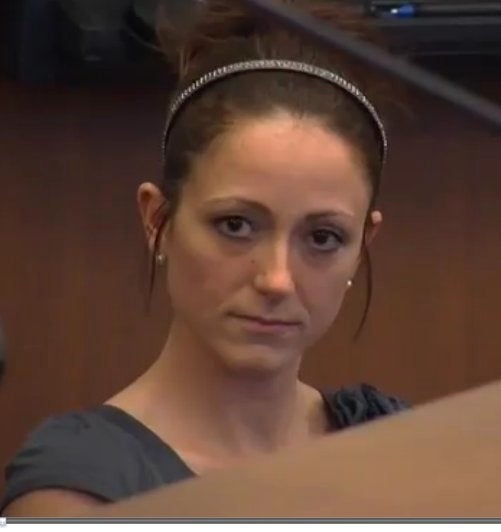 A 34-year-old tap dancing teacher was sentenced Tuesday to a year in prison for boozing up a 15-year-old student and having a long-term sexual relationship with him.
Kimberly Sauto, a married mother of two, told investigators that she still loved the North Ridgeville, Ohio boy whom she'd met at her own tap dancing class, the Beacon Journal reported.
Sauto's debauchery came to light when her husband found condoms in her dance bag and text messages between her and the victim on her phone, prosecutors said. Her husband reported her to police and she was found guilty of sexual conduct with a minor in January, according to News Channel 5.
During her case, Sauto maintained that she kissed the victim and communicated with him on a regular basis, but that she never had sexual contact. The victim testified otherwise. The two had sex several times, he said.
Presiding Judge Judy Howell said that Sauto "continued to have sexual fantasies about the victim" and admitted to "pleasuring herself" during the fantasies as late as Feb. 10 after she was reported to cops, according to the Beacon Journal.
Sauto, wearing a ponytail and gray-striped jail clothes and shackles, wept openly in court as her sentence was read.
"As you sentence me," she told Hunter, "I'm asking for mercy, not just for myself but for my children and my family."
Her children are aged 5 and 9.
Sauto's yearlong sentence will be reduced by 53 days because of her time already served after her conviction, in which Howell forced her to stay behind bars without bail.
Popular in the Community