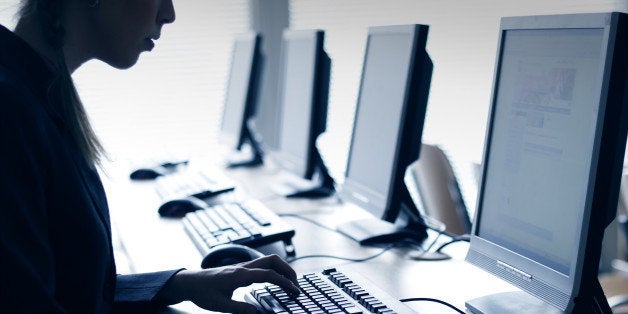 Humans are social beings. We, by nature, have a need to be with others. Finding one's tribe is paramount to feeling like we belong somewhere. When we feel included in a tribe we not only have a better sense of self but we also become more self-confident.
I tend to use the word tribe because it really gives a good visual of what a group of people with the same commonality, such as, a hobby, an interest, an illness or a stage in one's life, looks like.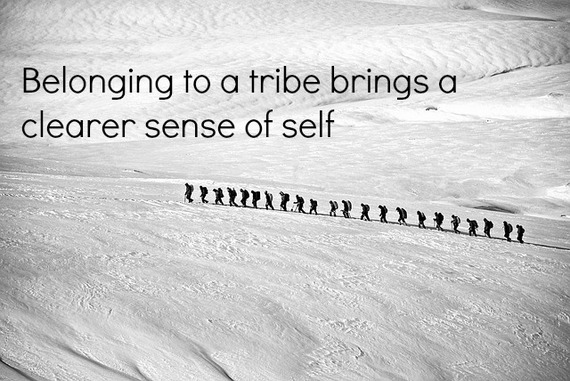 Loneliness can stem from feeling like you do not belong to a tribe. It is from feeling isolated or lacking companionship. You may feel like you are the only one who may be like this and no one else can relate to you. People can still feel alone in a room full of people it they feel that they have nothing in common with anyone there.
For some to go out there and meet people it is difficult. A lot of people find social settings uncomfortable. But even introverts need to find a tribe. Little do they know that they are already in one -- with other introverts!
The internet, in a way makes this world smaller -- allowing us to connect with people from all over the world. To some, it can be intimidating because the virtual world feels infinite and may seem almost impossible to find these pockets where one can connect with people they can relate to.
Still some feel that sitting in the safety of their home with the computer between them and someone else doing the exact same thing does not create real bonding between them. This is just not true. I myself play Word with Friends with a grandfather from Ireland for about a year now. Although we are thousands of kilometers away from each other, with a six hour time difference, we still get a chance to enjoy a drink together. He shares stories when his grandchildren come to visit that we both laugh about. I mourned with him when he lost his sister. I talk about him with friends. If we do not play for a while I reach out and ask him if everything is okay. Will we ever meet in real life? I doubt it. Do I consider him a friend? You betcha! Why, you may ask? Because I enjoy playing and chatting with him. I like the relaxed camaraderie I have with him and I miss these times when we don't play for a while.
There are other reasons that people are resistant to connect with others online. Why? For fear of people not liking them. For fear of not fitting in anywhere. For the simple fear of not knowing the person first and trusting them.
The virtual world is not so different then the real world. The same as you would in real life you would apply to the person you meet on line. Don't share personal information initially. Use precaution when speaking to others and when you feel there are red flags going up, trust your instincts.
That said, online is relatively safe because you are in complete control of where you meet people, who you want to connect with and how you want to. It is much easier to block someone on the internet than in real life!
Facebook groups are a great place to go since most are private or closed. This means that you have to be approved to be part of the group and no one outside of the group can see what is being discussed. Inclusion to these group is welcoming and unconditional.
You don't need to be alone. There is a group out there for everyone. The internet really makes it quite easy to find your tribe. It will increase your self-confidence and give you a sense of self.
What is nice about virtual friends is that you get to know them so much faster than in real life. Your online tribe is there 24/7 with people in different time zones. I myself have virtual friends from all over the world. Some I have met in real life and we have continued our real friendships through the use of Skype, Viber and Google Hangout since we are unable to see each other in real life often.
I have written about finding your tribe through social media in a book I co-authored, Empowering Women Through Social Media. I was asked to be part of a free telesummit, Shift It: Transform Your Thinking; Transform Your Life to speak further about this. Along with other professionals I talk about tapping into your authentic self, to regain your power and be happy. This tele summit continues for the rest of this month, with my episode, on Finding Your Tribe, airing June 29th. To find out the whole list of experts and their area of expertise, click on this link to sign up for the Shift iT telesummit.