Taproot Theatre's production of Godspell provides the unique twist of setting the story in the heart of Seattle at Pike Place Market. A cast of ten high-energy performers led by Mike Spree as Jesus sings and dances their way through many Bible stories including, my favorite, The Prodigal Son performed as if it were on The Muppet Show.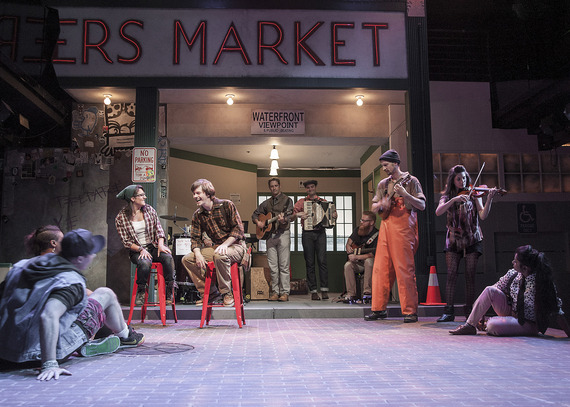 This cast of talented actors in the intimate setting of the Taproot Theatre makes each moment alive and electric with their singing, dancing and acting. Each actor plays several different biblical characters as the show progresses from story to story. Nearly show stopping is the moment when the very talented Jessi Little saunters down the aisle and on stage to perform a wonderfully surprising tap dancing routine. And this high caliber of each cast member's unique talents are blended together throughout the evening creating a kind of biblical variety show that keeps the audience engaged until the final dance scene.
Even the crucifixion of Jesus has a joyous theatrical air that pervades the show and makes this production of Godspell well worth visiting the Greenwood neighborhood. All in all, Godspell is an uplifting show that leaves almost everyone walking out the door humming the hit song Day By Day. It continues at Taproot Theatre through August 15.
Popular in the Community