I recently attended opening night of Taproot Theatre's Jeeves Intervenes and found it to be a surprisingly delightful, enjoyable show. Based on P.G. Wodehouse's writing, this classic comedy take place in 1926 and has all the making of a British Marx Brothers-like show.
I've always been envious of my father's experience seeing the Marx Brothers doing their traveling stage version of a movie before it was filmed, and I now have a sense of what that must have been like. Like the Marx Brothers, the characters in Jeeves Intervenes are continually engaging in crisp, witty dialogue as well as some amazing physical comedy. This is particularly true of the two young men Bertie played by Ian Bond and Eustace played by David Roby.
Bertie and Eustace are constantly jumping around the stage and over furniture, seemingly always just about knocking something over or running into one of the other characters in a way that so reminded me of the Marx Brothers. Then, there is Jeeves brilliantly portrayed with stoic British demeanor by Chris Ensweiler.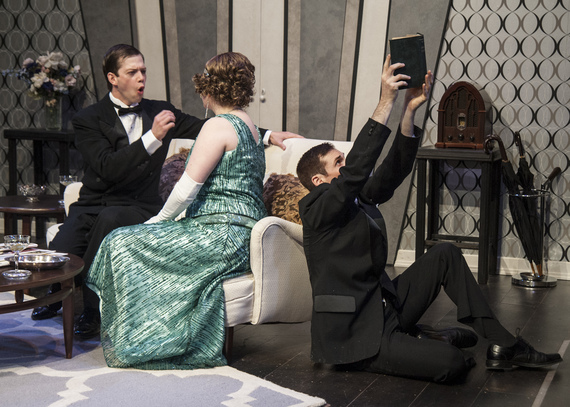 Jeeves is always there to catch the pillow thrown into the air or have a tray waiting when one of the aristocrats wants to set it down on a whim. And he does in fact save the day when it seems like everything will fall apart, operating in a manner that keeps the plot moving yet surprisingly innovative and interesting.
All in all, this comedy takes the audience on a brilliantly funny ride that leaves people smiling because they have forgotten their problems for a while. And the intimate nature of the theater itself makes one feel as if we are almost sitting on the sofa with these zany characters as they progress toward the inevitable happy ending.
Jeeves Intervenes is a joyful romp of classic witty comedy that should not be missed. It continues playing at the Taproot Theatre through June 20.
Popular in the Community