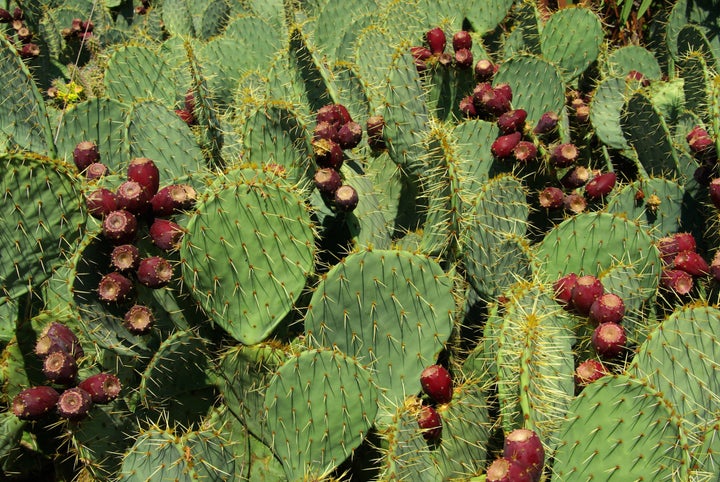 If there is one thing in Miami everyone loves it's COYO Taco. Ever since they first opened their doors in Wynwood the high demand for their Mexican street fare is only growing and the lines have never been longer. Their trending hashtag is even #ImInLoveWithTheCoyo. Founders Alan Drummond, Sven Vogtland and Executive Chef/Partner Scott Linquist only thought it would make sense to expand the love and are opening their second location in Miami's burgeoning Brickell neighborhood.
The menu will still feature signature items such as the popular Carnitas de Pato, and quinoa tacos for vegetarians, but will add an exclusive and traditionally Mexican sandwich item known as "Tortas" as well as reinvent COYO's signature octopus tacos. Another exciting addition will be breakfast with a headliner that includes, Huevos Rancheros and Executive Chef Scott Linquist gave us his recipe below. Miami locals and visitors can expect to get their fix at the Brickell location by end of next week.
We have a feeling this empire will be growing a lot further than just Miami.
COYO Taco in Brickell is slated to open early May and will be located at 1111 SW 1st Ave, Miami, FL 33130. For more information visit www.Coyo-Taco.com.
Huevos Rancheros
Serves 6 to 8

Ingredients
8 crispy tortillas
2 cups refried black beans
1 pound sliced smoked ham
2 cups grated cheese preferably Mexican (Chihuahua, queso quesadilla or Monterey jack)
16 large eggs
1 quart ranchero sauce
2 cups pico de gallo
1 cup queso fresco crumbled
16 slices ripe avocado
¼ cup chopped cilantro
Ranchero Sauce
2 tablespoons vegetable oil
½ pound smoked bacon chopped
2 medium sized onions diced
6 cloves garlic minced
¼ cup tomato paste
2 quarts canned tomatoes chopped
2 tablespoons chipotle en adobo chopped
2 poblano chiles roasted, seeded peeled and diced
2 red bell peppers roasted, seeded, peeled and diced
4 plum tomatoes centers and stems remoced, diced
2 cups chicken broth
2 tablespoons chopped fresh oregano
1 tablespoon kosher salt

Method
In a medium sauce pot over high heat add vegetable oil and bacon cook until bacon is brown, drain excess fat. Add diced onions and slowly cook until soft and translucent, add garlic and continue to sauté for 3 more minutes. Add tomato paste and chopped chipotle and continue to cook for 5 minutes until it begins to get dry and concentrated, add chopped canned tomatoes with liquid and simmer until all liquid has evaporated stirring frequently. Add roasted peppers, diced tomatoes, chicken broth and oregano and simmer slowly for 15 to 20 minutes. Season with kosher salt to taste. Reserve warm.
Tortillas
1 cup vegetable oil
12 corn torillas 6 inch
kosher salt
Heat a medium sized skillet over medium heat add vegetable oil and allow to get hot, 350 degrees Fahrenheit. Fry tortillas one at a time until crispy and season with kosher salt.
Pico de Gallo
1 cup diced plum tomatoes
¼ cup minced red onions
1 jalapeno seeded and chopped
¼ cup chopped cilantro
2 tablespoons fresh squeezed lime juice
½ teaspoon kosher salt
Mix all ingredients and refrigerate
Refried Black Beans
6 tablespoons lard or butter
1 cup onions diced
2 cups cooked black beans
1 cup cooking liquid for beans
1 teaspoon kosher salt
In a medium sauté pan over medium heat add lard or butter and melt, add diced onions and cook slowly until lightly browned, add beans and cooking liquid and simmer slowly. While simmer mash beans with a potato masher until smooth and creamy, season to taste with kosher salt.
To Assemble
Spread each crispy tortilla with 2 tablespoons of warm black beans, top with two slices of ham or enough to cover the tortilla then sprinkle liberally with grated cheese. Start cooking eggs, two per person, sunny side up. Place tortillas under a broiler until cheese is melted and ham is hot. In the center of 8 plates place the tortilla that is topped with beans, ham and melted cheese and top with two sunny side up eggs, ladle 2 ounces of ranchero sauce over each. To garnish top each with 1 tablespoons crumbled queso fresco, 1 tablespoon pico de gallo, 2 slices of avocado and a sprinkle of fresh cilantro. Serve right away.