Saturday kicked off two weeks of sit-ins in Washington, D.C. for thousands of activists fighting the Keystone XL tar sands pipeline.
On the first day, over 70 people were arrested at the White House fence, including protest organizer Bill McKibben.
Tar Sands Action is fighting against the Keystone XL pipeline, which is a pipeline from the tar sands in Canada to refineries on the Gulf of Mexico. Protestors are asking President Obama to reject a permit for the pipeline. According to the organization, the pipeline "will send 900,000 barrels a day of the world's dirtiest oil to US refineries, allowing further development of the Alberta tar sands – development which could mean 'game over' for the climate in the word's of NASA's James Hansen."
On the other side, Democracy Now! reports, "Supporters of the pipeline say the pipeline will create some 20,000 construction jobs, and the company behind it, TransCanada, has already signed agreements to employ the members of four international unions if the project is approved."
Some celebrities have joined the fight, including Mark Ruffalo, who recently said in a video, "I've seen the kind of damage that out-of-control energy development can do to water and to communities near my own home, where fracking for natural gas is causing widespread pollution ... All these problems are connected — we need to get off fossil fuels."
View photos from the first day of protests below.
All images and captions courtesy of Tar Sands Action.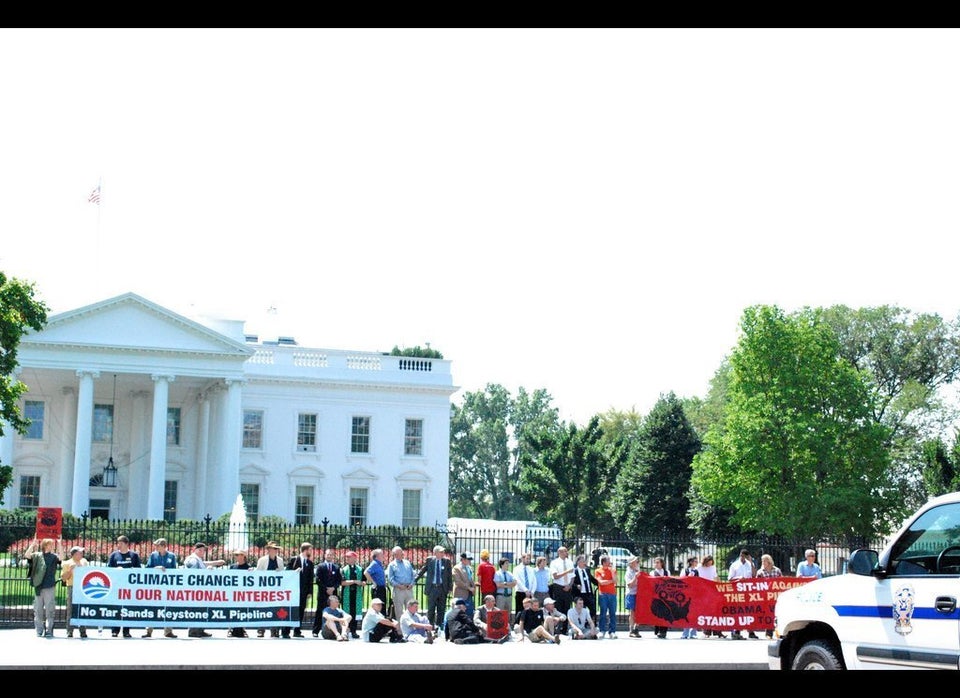 Tar Sands Action
Popular in the Community